Taking 10,000 steps a day for your health isn't just some urban legend that fitness buffs say. Many studies have previously mentioned the benefits that walking, jogging, or running towards this goal can give you—it lowers blood pressure, lessens your risk of heart disease, helps you lose weight, and basically makes you feel good about yourself. While you don't have to strictly do 10,000, it's become a benchmark of how much you should actually be moving in a day, which is pretty important especially since if you have a desk job, you're often sedentary for long periods.
ADVERTISEMENT - CONTINUE READING BELOW
You can monitor your steps a day using a pedometer. Most smartphones usually have them. If yours doesn't you can always download and install one of the many free apps available. You can also opt for a smartwatch which mobile brands such as Samsung and LG offer, or get a fitness tracker such as Fitbit. I recently got my hands on a Fitbit Alta HR, which helps me track not just my steps, but also my heart rate and my quality of sleep.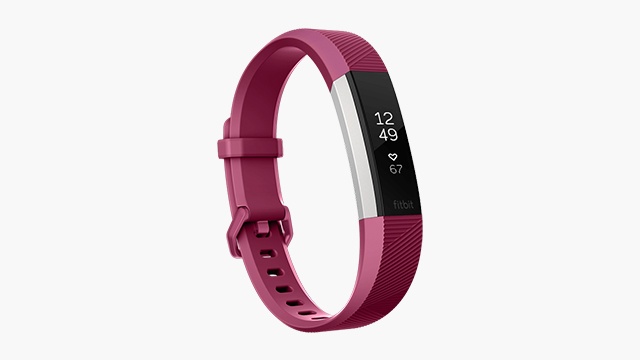 So I monitored my performance for a week-and-a-half, and interestingly, I noticed that I was going beyond counting steps: I was improving my lifestyle.
1. I was actually choosing to walk.
I like walking, but the summer heat has been making it hard for me to enjoy it as of late. Before, I would walk several blocks to work, but recently, I've been booking Ubers way too often it's almost indecent. When I started counting my steps, I began making a conscious effort to see which trips can do with walking. I only hail a ride if it's really necessary.
ADVERTISEMENT - CONTINUE READING BELOW
2. I wasn't just walking. I was slowly becoming active.
I realized quickly that getting from point A to point B on my feet aren't the only ways to up my step count. Quick exercises which I can do on my own contribute to my goal even faster than just walking or jogging. I downloaded the exercise app FitStar, and started doing simple exercises every day before heading to work.
3. I was starting to eat better.
Since I was slowly becoming active, I wanted to do the whole shebang, which also included eating better. FitBit's app has a calorie counter, which while I don't really follow all too much, got me conscious about what and how much I'm eating. I'm also making my own baon more often, which doesn't only help me control my portions, but also gets me to save money.
ADVERTISEMENT - CONTINUE READING BELOW
4. The world was helping me reach my goal.
Maybe it's my line of work, maybe it isn't, but I'm meeting people who in one way or another are helping hasten my really slow progress towards wellness. Somehow, I get pulled to events and situations that push (and sometimes, force) me to be active—like me looking so silly exercising with Aubrey Miles during a recent Nike event. (My bilbil kept on making an appearance, it was almost the star of the show.)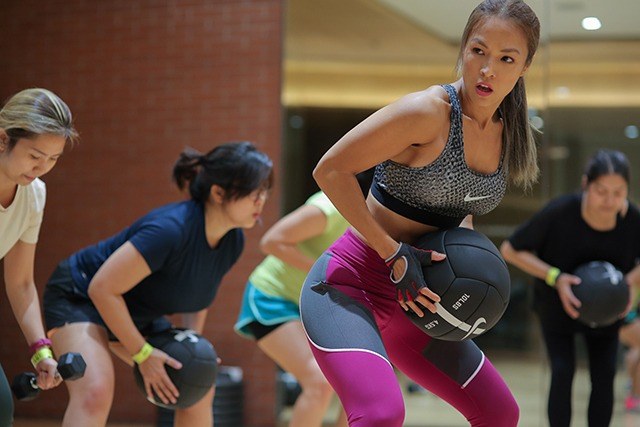 ADVERTISEMENT - CONTINUE READING BELOW
My sister has also been inviting me to hikes, and while I haven't said yes to mountain climbing yet, it's a nice option to consider. Maybe when (not "if") I'm fitter.
5. I actually felt better about myself.
Back in the day, I used to do kickboxing, but after a foot injury (which is in no way related to my training—I pathetically tripped on hotel carpeting) and shifting careers, the location of the gym I used to go to wasn't as viable anymore. It went downhill from there, and kidding aside, there were points when I felt like I wouldn't be able to get back on track again.
I didn't know that challenging myself to do 10,000 steps a day would be the beginning of a shift in mindset. Basically, I'm competing against myself, and tracking my progress is making a huge difference. I feel like I can do better now, even if I choose to take it one day at a time. Sure, I haven't really lost weight, and at this point, it doesn't really matter. What matters for me now is that I'm beginning to enjoy being active again.
ADVERTISEMENT - CONTINUE READING BELOW
What's next?
TIME reports that while 10,000 steps can be a good benchmark, you'll actually do better if you shoot for a goal of 15,000 steps a day, which more or less equates to being on your feet for about five hours a day. I plan to reach that goal someday, but if I don't, it's fine. The point is I want to do right by myself.
If you're thinking of getting off your fanny, I think it's important to pace yourself. You won't lose weight overnight. Take time to get to know your body all over again by walking if you think it's a good starting point for you. You'll realize how much you need to get in touch with every joint and every muscle once you begin to be conscious of them, and it's seriously amazing. Do it one step at a time. It doesn't matter if you're slow. What matters is you're committed to the journey.
ADVERTISEMENT - CONTINUE READING BELOW
Load More Stories