When we spend most of your waking hours staring at a screen, the last thing on our minds is to keep a good posture. We tend to slouch or lean over when we're busy on our laptops. Hunched shoulders and an arched back won't do us any good, so we have to do something about it. Ahead, everything you need to know about having a good posture. 
ADVERTISEMENT - CONTINUE READING BELOW
READ MORE ABOUT POSTURE
CONTINUE READING BELOW
Recommended Videos
Why Is Having A Good Posture Important
Hear us out, friends. Having good posture has lots of benefits, so working on it can improve the way you carry yourself. We're not exaggerating here; just take a look at the major pros: 
You'll look taller - When you have a good posture, your head is high, shoulders are down, the chest is out, and tummy tucked in. all these factors create an elongated silhouette.

Appear more confident - Having good posture will put your body at ease, so you'll feel better. Others will quickly notice your vibe and perceive you as someone confident.

Less back pain - A good posture is good for the spine. You'll find yourself experiencing 

lower back pain less frequently

.

Improved breathing and digestive system functions - Standing or sitting tall will allow your organs to function freely—they won't feel constricted.
ADVERTISEMENT - CONTINUE READING BELOW
How To Correct Your Posture
International social etiquette consultant, Jamila Musayeva, shared on her YouTube video the steps you need to follow to have good posture. Here are our main takeaways.
1. Keep your head high.
Your chin should be parallel to the ground. If you're having a hard time maintaining this position, try this visualization technique: Imagine yourself as a marionette doll with a string from your backbone to all the way your head, and this invisible cord pulls your head up.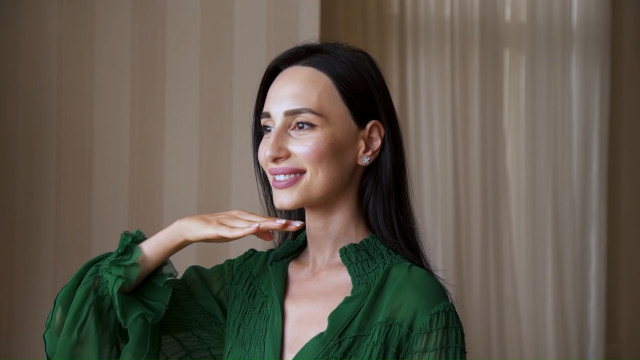 ADVERTISEMENT - CONTINUE READING BELOW
2. Stomach in.
When you tuck your belly in, it helps support your back and gives you an elongated, straight posture.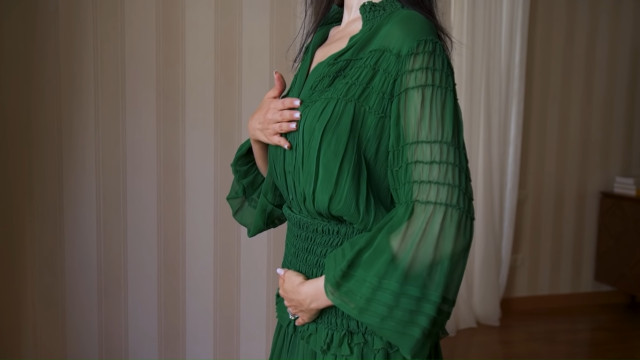 3. Roll your shoulders back and drop them down.
In case you don't know, having your shoulders up tenses up your muscles and you'll look stressed. Roll them backward a couple of times then dramatically and drop them down to get that more relaxed, confident stature. Take note of this tip when you are walking and standing.
ADVERTISEMENT - CONTINUE READING BELOW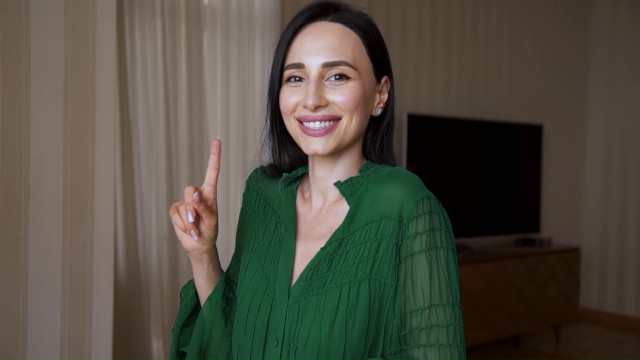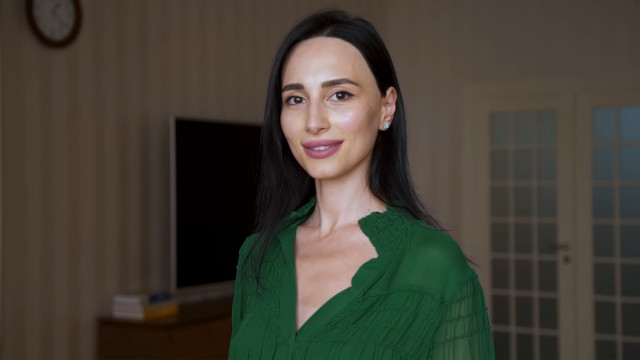 ADVERTISEMENT - CONTINUE READING BELOW
4. 
Try the book-on-the-head technique.
When it comes to walking with a good posture, we often associate putting a book on our heads to help us. Jamila said it was initially taught as a way to feel our bodies as we stride. She explained that the book adds weight, and this helps control how we move. Once you take it off, you'll be gliding with every step because there is less weight on your body.
ADVERTISEMENT - CONTINUE READING BELOW
5. 
Practice, practice, practice!
Jamila emphasized that knowing these techniques isn't enough. You have to apply what you have learned. The more you practice, the more it will be natural for you to have good posture.
Good Posture Tips While Sitting Down: Work-From-Home Edition
Whether you're working in the office or at home, sitting at the desk all day can take a toll on your spine and legs. Here are some key posture tips you can follow:
ADVERTISEMENT - CONTINUE READING BELOW
How to know if you have good posture
1. Stand against any wall, and make sure that the back of your head, shoulder blades, and butt are resting on the wall.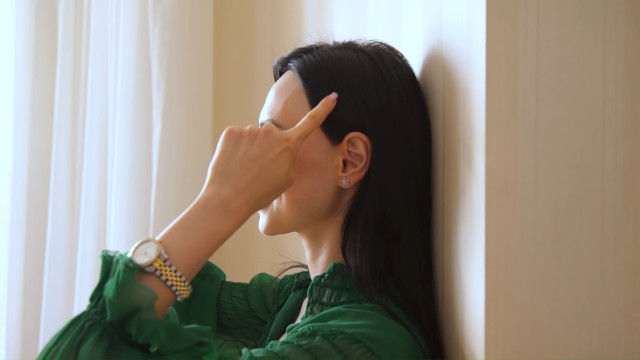 2. Place the heels of your feet five to 10 cm away from the wall.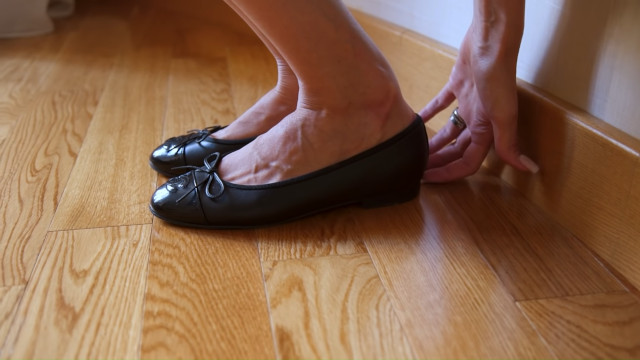 ADVERTISEMENT - CONTINUE READING BELOW
3. Now for the test: Have your hand slide behind your waist. If you have a correct posture, you'll just have enough room for your hand to move.
Too much room - You need to tuck in your belly more.
Little room - Arch your back!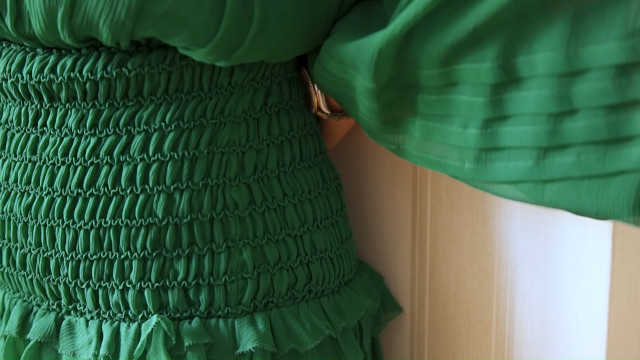 READ MORE ABOUT POSTURE
ADVERTISEMENT - CONTINUE READING BELOW
Practice with Jamila and watch the full video below:
Hopefully, all these pointers will help you have good posture. Now if you excuse us, we'll be practicing walking with a book on our heads.
Follow Cosmo PH Beauty on Instagram.
***
We are officially on Viber! Be part of the Cosmo Viber Community by clicking here!
This story originally appeared on Cosmo.ph.
Minor edits have been made by the Femalenetwork.com editors.
Load More Stories