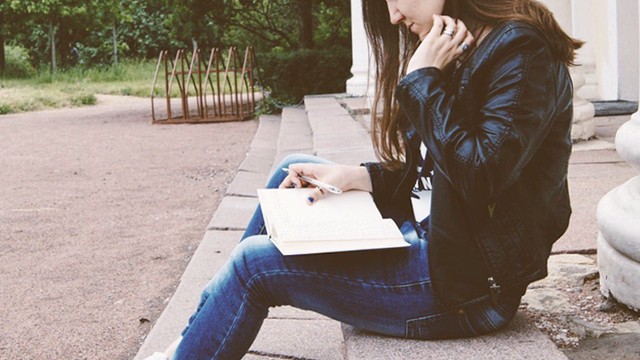 When I was young, I had a really close relationship with my father. He would take me everywhere he went and we would enjoy each other's company. Although he took care of me well, he had a really bad temper – and sometimes, he would just get mad over the simplest things.

At first, it was easy to understand. He told me that his medical condition made him experience bouts of anger from time to time, but when he started to blame me for everything wrong that happened to him, I began to slowly drift away.

I was scared. I was frightened with the fact that he could explode anytime whenever I was near him. I started to ask myself questions: Was I the trigger? Why does he keep blaming me for something neither he nor I have control in?

I felt like I was his emotional punching bag, and it put a strain on our once close father-daughter relationship. There were times that the little things that irked him would lead back to me, and every mistake I have done in the past is once again retold to emphasize his point.

I clearly remember the day that he scolded me in front of everyone in his office because of an issue that should have been discussed in private. He doesn't care – all he cares about is proving that he's right. Anyone who goes against him and his preferences is considered wrong.

When I was still in college, I made sure I left the house early and went home late. That way, we wouldn't cross paths at home – I'm not even sure if I should call it a "home." I even tried to take my life away – it was just too much to handle.

One day, I realized that the fear had gone – and it was replaced by resentment and disdain. I tried to fight it, but the bitterness and anger just seethed through. Thankfully, I had my Aunt Renee by my side. She was there to comfort me whenever my dad started to call me names. She was there when he began to belittle my dreams and aspirations in life. She was the one who held me in her arms when I was left to doubt myself and my capabilities.

My Aunt Renee was the one who encouraged me not to let the negative things he said get in my head – if it weren't for her, I would have probably left the house and lived on my own. I know he's burdened by a lot of things but I wish he would also look at the world with a different perspective – and see me as his daughter instead of a person he can just lash out on. Because of the hurtful things he told me about my body and dreams, I started to feel more detached from him. I learned that I shouldn't let anyone's opinion about me change the way I see myself. Somehow I've become stronger and more resilient to scarring words.

Although my dad and I still don't see eye to eye, I'm still hopeful that one day, we'll get to mend what is now broken. That someday, we'll get to laugh and enjoy each other's company just like the old times – because I definitely miss that and I hope he does, too.
CONTINUE READING BELOW
Recommended Videos
ADVERTISEMENT - CONTINUE READING BELOW
Comments
Load More Stories