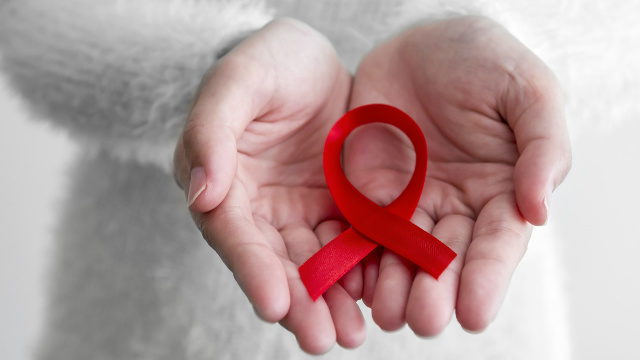 Even though it's 2018, there is still a lot of misinformation about the HIV virus and AIDS. For some, talk about HIV is a topic that is still considered taboo, and people with HIV and AIDS are forced to hide their conditions, even as they continue to contribute to society as much as those without the diagnosis. Here's an eye-opener: according to a study conducted by the United Nations Program on HIV/AIDS (UNAIDS), the Philippines currently leads the infection growth rate of HIV in Asia Pacific, having had an 174 percent increase in new infections and a 299 percent increase in AIDS-related deaths since 2010. 
ADVERTISEMENT - CONTINUE READING BELOW
CONTINUE READING BELOW
Recommended Videos
These numbers shouldn't be taken lightly. While medical facilities and institutions work on finding ways to erradicate HIV and AIDS, everybody should also take part in preventing them. It begins with awareness, conversation, and demystification.
As December 1 is World Aids Day, do yourself a favor by being informed and helping spread the word. Who knows, maybe someone you know is coming to terms with a life-changing diagnosis, and has been looking for the support that only you can give.
1. Destroy the myths.
HIV and AIDS can only contracted through an exchange of bodily fluids, may it be through blood,  vaginal and anal secretions, semen, and breast milk. According to information site Avert, kissing does not result in HIV. Saliva carries very, very negligent amounts of the virus for it to count. The only way that you can get it through kissing is when your HIV-positive partner has bleeding mouth sores, as blood can carry it. There is also no HIV in sweat, tears, and feces, as virus cannot survive outside the body.
ADVERTISEMENT - CONTINUE READING BELOW
When you hear anyone inadvertently sharing wrong information about HIV and AIDS, gently correct them. 
2. Practice safe sex.
The only birth control method that can deflect HIV is the condom, so it's highly important to make sure that your partner is also all for safe sex before pushing things further. If he insists that he'd rather go without it, then leave. Your health and the health of your future partners should come first.
TRY: Durex condoms, available in Watsons.
Durex has partnered with (RED), a non-profit organization co-founded by U2 frontman Bono, to help in creating awareness and increase community education regarding HIV and AIDS. By buying the special (DUREX) RED pack exclusively on Lazada and Shoppee, you can help in the fight against this disease and help in increasing awareness in Africa and around the world.
3. Volunteer.
A lot of institutions can use your talents to help fight HIV and AIDS. Whether you're a medical practitioner, an influencer with a wide platform, or simply someone who knows she can do a lot for  this advocacy, then don't hesitate to sign up with one (or several) groups in the country. Remember that you can always make a huge difference in someone's life.
ADVERTISEMENT - CONTINUE READING BELOW
TRY: Volunteer with LoveYourself.ph (and get tested in the process, too)! Visit their website for more details.
Comments
Load More Stories