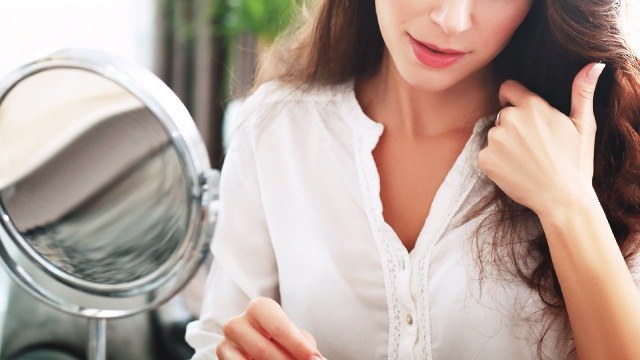 There is more to glutathione than meets the eye. Learn the benefits and read on to know more:
What is Glutathione?
The body naturally produces glutathione that's composed of three simple building blocks of amino acids, namely cysteine, glycine, and glutamine. It is widely known as an antioxidant, detoxifier, immune system booster, and popular for its skin whitening effect.
ADVERTISEMENT - CONTINUE READING BELOW
Glutathione as a Master Oxidant
Every cell in  your body has glutathione within it. It's a small molecule responsible for neutralizing free radicals or 'unstable' cells caused by external sources such as pollution, fried foods, alcohol, tobacco smoke, pesticides, and many more. Glutathione is in its superior position to make free radicals 'stable' again. It prevents cell and tissue damage that could lead to illness and disease.
Unlike any other antioxidant, glutathione is capable of regenerating itself every time it passes through the liver and getting back to work again. It's like having your own energized Pacman ready to fight for you!
Glutathione as an Immune Booster
Due to it's antioxidant feature, having high levels of glutathione will greatly benefit your immune system. It is critical in protecting cells, controlling of inflammation, preventing auto-immune diseases such as cancer, and keeping you within your optimum health.
Glutathione for Skin Whitening
Nowadays, glutathione is popular for skin lightening. But how it works is still related to it being a master antioxidant:
Melanin is responsible for giving pigment to your skin. It is produced by the activation of the enzyme tyrosinase. Glutathione acts by reducing free radicals that causes activation of tyrosinase and in turn prevents melanin production. Thus creating a healthier and lighter skin tone.
It also minimizes the appearance of age spots, fine lines and wrinkles. Replenishing levels of glutathione slows down the aging process.
Other Medical Benefits
The master antioxidant role in the body is truly remarkable and experts use it to treat multiple diseases such as the ones related to psychological health, cancer and protection and prevention of heart, kidney, and liver disease.
Glutathione Sources:
Glutathione in Food
Although dietary glutathione has low impact on glutathione levels on your body, it is still integral in helping boost the health of your digestive system by being absorbed in the small intestine. It aids in its cellular development.
Natural food that contain glutathione would be avocados, spinach, asparagus, okra, tomatoes, carrots, orange, strawberry and watermelon.
ADVERTISEMENT - CONTINUE READING BELOW
Glutathione Oral Supplements
Bottles of glutathione supplements are readily available at drugstores and advertised online for the purpose of skin lightening. When  taken orally, the body oxidizes glutathione and reduces it's effectiveness. However, taking 2-3 times more dosage of Vitamin C with glutathione prevents the oxidation process, which helps raise the level of glutathione in the body.
Skin whitening results varies from one person to another and may take months before it becomes visible. Some brands that carry glutathione supplements are Flawless, Mosbeau, Belo Nutraceuticals, KB Glutathione, Watsons and Snow Caps.
Glutathione Injections
Multiple skin care clinics in the Philippines offer a dose of glutathione injected directly into the bloodstream for rapid maximum absorption. Different dosage are available from 600mg to 3500mg depending on the doctor's prescription. For skin lightening  purposes, it is usually given at 1200mg per session, twice a week for the first month and  every 2 weeks after.
ADVERTISEMENT - CONTINUE READING BELOW
Visible results depends on the skin color but some report lighter skin as early as the third session. Remember, before getting IV injections, you must consult a professional.
Now that you know the benefits of glutathione, may it be for the purpose of it being a detoxifier or for skin lightening, there is no doubt that this master antioxidant will truly give a healthier, stronger and younger YOU.
Sources: Psychology Today, Huffington Post, WebMD Vitamins, WebMD Recipes, Asian Hospital
Load More Stories