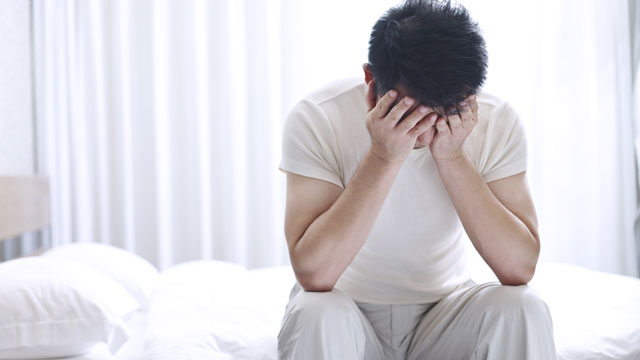 As the number of reported HIV cases increase each year, we need to be more vigilant about raising awareness of this issue. The city of Taguig, for instance, now offers a door-to-door counseling and screening service through the Ready Test Go Initiative; this service is available on Mondays to Thursdays from 1:00 p.m. to 9:00 p.m. through the Taguig Social Hygiene Clinic.
ADVERTISEMENT - CONTINUE READING BELOW
In fact, even the Film Development Council of the Philippines (FDCP), together with LoveYourself Inc. and the EON Foundation, launched a film festival called CineSpectra. This project, featuring 10 short films, is meant to inspire people to think and talk about HIV and AIDS more critically. 
One of the most alarming factors of the HIV crisis in the Philippines is the role transactional sex plays. In April 2019, the Department of Health's HIV/AIDS & Art Registry of the Philippines (HARP) reported that of the 840 newly confirmed HIV-positive individuals, 14 percent said they've paid for sex: "They either pay for sex, regularly accept payment for sex, or do both." Of that pool, 98 percent were male, ages 17 to 62 years old, with the average age being 28. Breaking it down further, 46 percent of the men reported paying for sex only; 38 percent accepted payment for sex only; and 16 percent engaged in both. 
These numbers show a pattern: In March 2019, 14 percent of the confirmed HIV-positive individuals also engaged in transactional sex, and 98 percent of them were men. In February 2019, 11 percent of the diagnosed HIV-positive people paid for sex, and again, 98 percent were male.
Since December 2012, "a total of 6,596 cases reported to HARP were people who engaged in transactional sex." 96 percent of those were male. 53 percent paid for sex, 31 percent accepted payment for sex, and 15 percent did both. 
FYI: A passive surveillance system, HARP is the official record of laboratory-confirmed diagnoses and deaths among people with HIV in the Philippines. This registry is confirmed by the San Lazaro Hospital STD/AIDS Cooperative Central Laboratory (SACCL) which is the National Reference Laboratory (NRL) of the Department of Health (DOH) for HIV/ AIDS. Except for HIV confirmation by the NRL, all other data submitted to the HARP are secondary and cannot be verified. 
ADVERTISEMENT - CONTINUE READING BELOW
Load More Stories