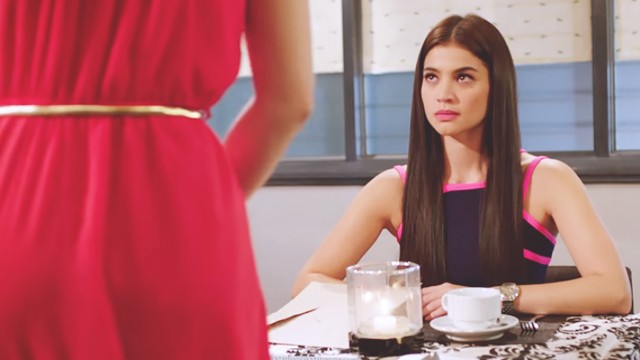 You've probably heard about men 'ghosting' women when it comes to dating, but just when you thought it couldn't get any worse, it turns out that friends can ghost you, too. Yes, the people who promised to be there when things get tough have suddenly vanished into thin air, and you start to wonder if you still matter to them – even just a little bit. They may have ignored your messages, even if you've reached out to them or they feel uncomfortable when you're around. Admittedly, you can't help but sulk and overthink what you may have done wrong.

Licensed clinical psychologist Ramani Durvasula, Ph.D., author of Should I Stay or Should I Go? says that if you feel like you've been ghosted, try to reach out to them one last time and then let it go. "We live in a world in which everyone wants the question of 'why' answered."

She also adds that there might be a reason a certain friend decided to stay away from you. "If the friend was so deeply offended by something you did, but could not tell you, and instead just disappeared, it speaks to a relationship that really doesn't have good bones."

If you really want to make amends with your friend, re-evaluate yourself, too. Have you been too unavailable lately? Did she feel ignored and unappreciated? You have to take these points into consideration and come up with a plan to fix the broken friendship.

Here are some stories about friendship that may be of help:

How to Mend A Broken Friendship
Having real friends is wonderful. They are always there for you when you're down, correct you when you've made a mistake, and encourage you to reach for your dreams. And like in any type of relationship, there will be misunderstandings, so read up on better ways to resolve them.

4 Reasons to Celebrate Friendship
Everybody messes up in life, and sometimes, you tend to shun away the people who care about you the most. True friends will happily welcome you back into the fold when you come back to your senses, and will gladly ride with you on your road to recovery.

5 Reasons to Travel with Your Best Friend Before Getting Married
Traveling is more than just exploring new places—it also brings people closer together. Travel with a friend before saying goodbye to the single life and solidify that friendship forever.
ADVERTISEMENT - CONTINUE READING BELOW
Load More Stories