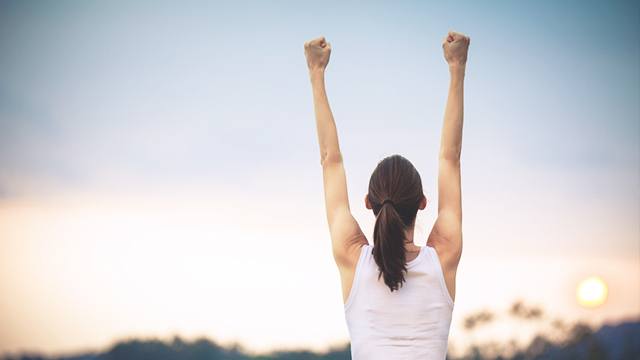 As you get older, your skin loses its elasticity and gravity starts to win. Luckily, there are a few things you can do to prevent your skin from aging prematurely, like drinking lots of water, eating nuts as well as foods rich in antioxidants, and vitamins C and E. And of course, there's exercise, which when you're really busy, is usually the first to go. But remember that it's never too late to get back into it.
ADVERTISEMENT - CONTINUE READING BELOW
A lot of women think their bodies become weaker in their thirties, but on the contrary, it can even be the best time in your life to focus on your fitness. "It's a time when your body's strength, endurance, and coordination come together to create an optimal performance," says Barbara Bushman, Ph.D., an exercise physiologist at Missouri State University in a Women's Health feature. 
CONTINUE READING BELOW
Recommended Videos
And aside from your overall wellness, one of the many benefits of exercise is the confidence it brings out from within. If your body is active, you become more in tune with it. And you slowly become more comfortable in your own skin. 
So set aside some time in your day (you don't even need too much of it), for some full body toning exercises to keep your skin tight and firm in your thirties:
For the fitness newbie:

For busy, on-the-go women:
For the committed ones looking for a full-body workout:
ADVERTISEMENT - CONTINUE READING BELOW
For those who want to focus on the legs and butt:
And the arms and belly:
Comments
Load More Stories