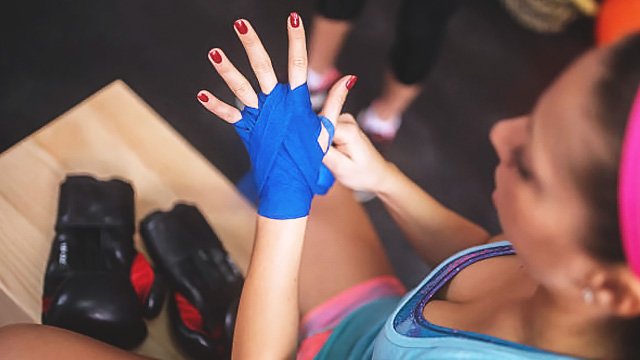 Boxing is a serious workout that torches fat, tones the body, burns a lot of calories, and hones your mind's focus. Besides training your body to be stronger, it helps your mind to think and react fast. Celebs like Gigi Hadid, Gisele Bundchen, Adriana Lima, Gal Gadot, and our very own Anne Curtis inject boxing-inspired routines to their fitness activities for overall burn. This totally changes the old misconception that this hardcore sport is for the male species only—girls can totally do anything, right?
ADVERTISEMENT - CONTINUE READING BELOW
One of my favorite workout routines! #boxing #workhard #workoutwednesday pic.twitter.com/EfKkPkFvgG

— Gal Gadot (@GalGadot) August 3, 2016
Why not be a strong woman in all aspects your life and get physically strong! Plus, you can punch all the stress and anger away with boxing. You can go hardcore with these beginner-friendly boxing-inspired workouts you can do at home:
1. No-equipment boxng workout
This routine shows Gigi Hadid-inspired boxing moves that calls for no boxing gloves, performance sneakers, and combat expertise.
2. A short and sweet HIIT boxing routine
A high intensity interval boxing workout that only takes 10 minutes, yet melts fat all over the body.
3. Sweat-inducing boxing session
Jab your way to a fit bod with this awakening boxing workout perfect for mornings! Bonus: you'll learn boxing jargon like 'moneymaker,' ''shuffle,' 'uppercuts,' and many more.
FN Tip: Before starting any exercise routine, consult a fitness professional first to gauge your physical endurance and strength.
Comments
Load More Stories