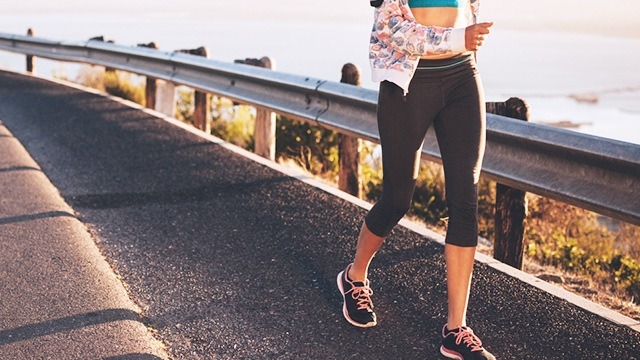 We may think that in order to eliminate unwanted fat faster, we must engage ourselves in high intensity cardio exercises. But according to Insider's interview with celebrity trainer Harley Pasternak (Kim Kardashian and Lady Gaga are just some of his clients!), the easiest way to get lean isn't all about being a cardio beast. 
ADVERTISEMENT - CONTINUE READING BELOW
He says that while you can burn more calories per minute during an intense cardio sesh, doing so doesn't mean you'll blast fat. He also notes that most people get extremely hungry after, which leads to bigger meals, and that there are more injuries associated with extreme cardio.
He recommends, instead, to regularly do light cardio like walking, to help your body torch unwanted fat. According to Pasternak, those who live in the healthiest countries walk an average of 10,000 steps per day, while Americans average about 4,100 steps only. And because of this, he wants his clients to reach 10,000–14,000 steps a day to keep the body trimming fat.
He also believes that intense activities may overwhelm a person who's just about to start her fitness journey—so he also clarified that he's not against running or rigorous spinning classes. What he's advocating is a more doable (and actually costs nada) approach to fat trimming than being subscribed to a program.
And to cap off his advice, Pasternak has this reminder: "People want to know how do we get the prettiest bodies in the world in shape... This is how I do it. Not being sedentary."
Load More Stories