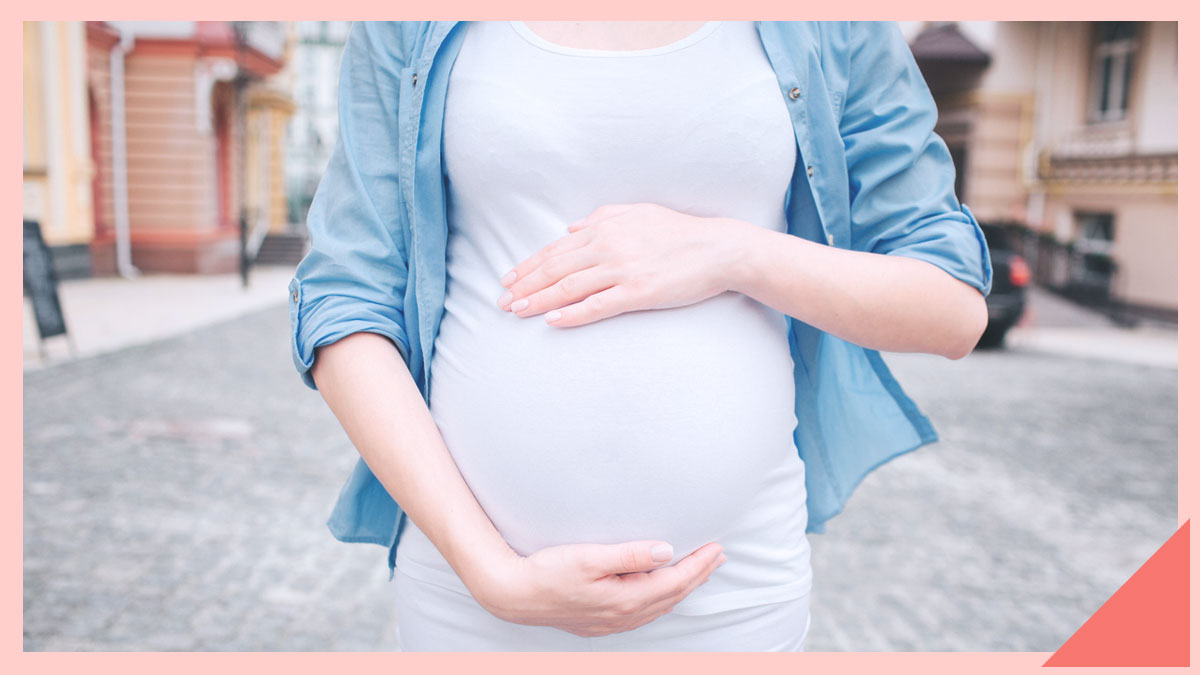 Apart from the worsening traffic situation in the metro, which can affect a person's health, there is another environmental risk that we should be concerned about: air pollution. According to a new study, breathing in polluted air may send soot all the way to a pregnant woman's womb and affect her developing baby.
ADVERTISEMENT - CONTINUE READING BELOW
The study, published in the journal Nature Communications, found air pollution particles on the fetal side of placentas, "indicating that unborn babies are directly exposed to the black carbon (soot) produced by motor traffic and fuel burning," The Guardian reports.
CONTINUE READING BELOW
Recommended Videos
Researchers from Hasselt University and Katholieke Universiteit Leuven in Belgium studied placenta samples collected from women who gave birth in Belgium. They used a technique called "femtosecond pulsed laser illumination" to test the tissue for soot. The amount of soot in the placenta was related to the pregnant woman's exposure to air pollution based on emissions of black carbon near her home, according to Science News.
While it is the first research to show that the placenta can be penetrated by particles breathed in by the mother, it is not the first time that air pollution was found to cause harm in developing babies. A recent study found that breathing in dirty air can increase the risk of miscarriage. In 2017, another study linked air pollution to over 2 million premature births globally—if a pregnant woman inhaled fine particulate matter called PM2.5, it can put the baby in her womb at risk.
ADVERTISEMENT - CONTINUE READING BELOW
PM2.5 can penetrate deep into the lungs when directly inhaled. These particles can be so small and fine that a single hair from your head is 30 times larger than the largest fine particle, says the United States Environmental Protection Agency (EPA). PM2.5 are also emitted directly from construction sites and unpaved roads. Diesel vehicles, forest fires, crop burning, and cooking with wood, dung or charcoal, are major contributors to the air pollution problem. 
Damage to fetuses has lifelong consequences, according to Prof. Tim Nawrot of Hasselt University, who led the study in Belgium. "This is the most vulnerable period of life. All the organ systems are in development. For the protection of future generations, we have to reduce exposure," he said in an interview with The Guardian.
Past studies have shown that preterm babies have an increased risk of long-term physical and neurological disabilities. Premature babies can be less healthy and be afflicted with a higher risk for heart-related diseases in adulthood than their full-term counterparts.
ADVERTISEMENT - CONTINUE READING BELOW
"There's no doubt that air pollution harms a developing baby," says Amy Kalkbrenner, an environment epidemiologist at the University of Wisconsin-Milwaukee (she was not involved in the research) to Science News.
The developmental damage was attributed to inflammation in the mother's body, particularly in the uterus. This latest study suggests that "air pollution itself is getting into the developing baby," according to Kalkbrenner.
According to the World Health Organization (WHO), 91% of the world's population lives in places where air quality exceeds WHO guideline limits. Unfortunately, the WHO reports that the Philippines has the third-highest number of deaths in Asia due to air pollution. The poor air quality is attributed to emissions from transport sources, which accounts for over half of the total emissions in the country from 2002 to 2018.
"It is really difficult to give people practical advice because everyone has to breathe. But what people can do is avoid busy roads as much as possible," says Nawrot. "There can be very high levels next to busy roads, but just a few meters away can be lower."
ADVERTISEMENT - CONTINUE READING BELOW
For pregnant Pinays who commute daily for work, you can wear a face mask similar to those used by surgeons. At home, you can close doors and windows especially when you feel that the outdoor air quality is worsening. You may also invest in portable air purifiers to reduce the indoor particle level.
Load More Stories