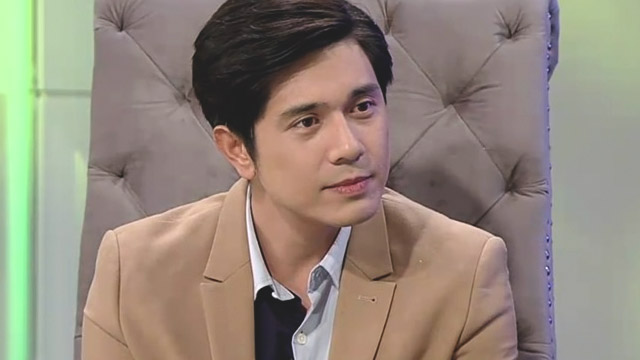 As a woman, you must know what being catcalled on the streets feels like—uncomfortable, lewd, and gross. It's not something you'd wish on anyone else. And while it's more common for women to experience this, it also happens to men. Case in point: Paulo Avelino.
ADVERTISEMENT - CONTINUE READING BELOW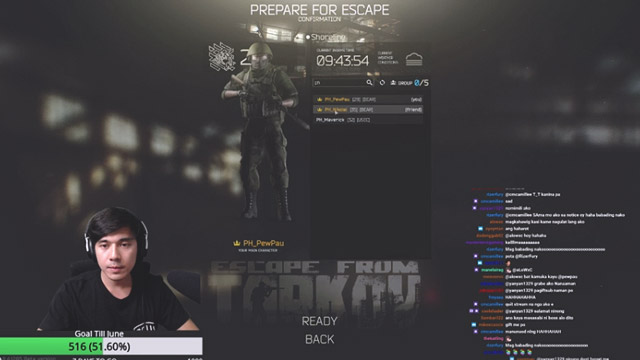 Aside from acting, Paulo is also very much interested in video games and livestreams his sessions on Twitch. But when he streamed his run of Escape From Tarkov on May 24, it seems that some people were more fixated on turning the gaming site into a naughty chatroom—without consent from the actor.
ADVERTISEMENT - CONTINUE READING BELOW
Recommended Videos
Several female viewers started posting inappropriate messages in the chatroom, and they weren't just harmless comments, either. Streamer Pio Fronda managed to capture some of it: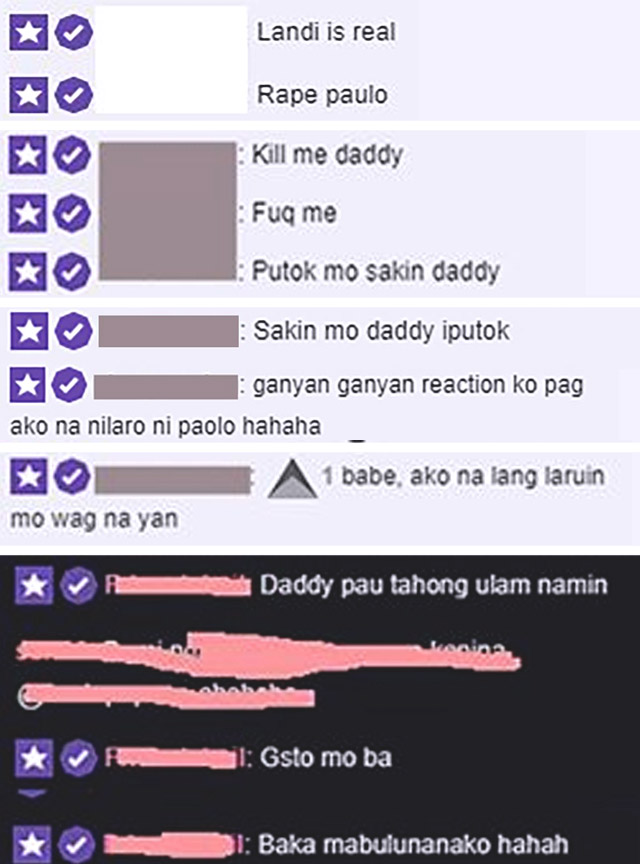 Other viewers tried to request for a bit of propriety and respect. Paulo, on the other hand, chose to ignore the advances. The good thing is that on the actor's second stream for the day featuring the game PlayerUnknown's Battlegrounds, moderators took stricter measures to avoid (or at least lessen) the same occurrence.
ADVERTISEMENT - CONTINUE READING BELOW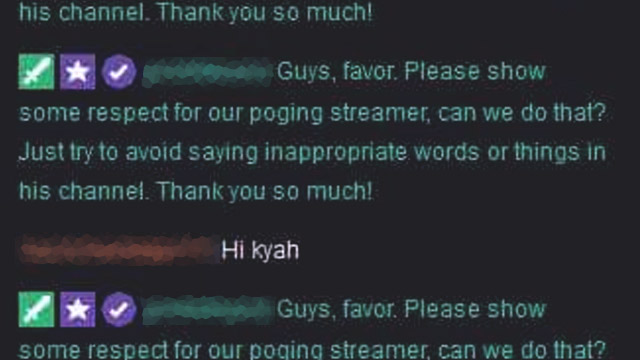 Sexual harassment knows no gender. While the #MeToo movement and catcalling are often seen as women's issues, this does not justify the lack of acknowledgment when it happens to men. This is particulary important to note because victimized men are oftentimes forced into silence, worried that no one will believe them, or that they'll be told, "Magpaka-lalaki ka naman."
ADVERTISEMENT - CONTINUE READING BELOW
Josh Levs, a victim of sexual harassment in the workplace, writes about his experience on TIME: "She spoke graphically about my body and asked me to draw pictures of myself naked. When I declined, saying that wasn't appropriate, she drew what she imagined my body looks like and asked me to tell her how accurate it was.
"There's nothing flattering about harassment. It's deeply disconcerting, even frightening… When your body and sexuality are treated as a commodity, you can quickly feel disempowered."
As with women, men feel used yet often unable to do anything about the situation. Sadly, most men tend to "minimize the importance or the severity" of their experience, probably due to the myth that harassment is only a women's issue.
The bottom line is to treat each other with respect regardless of gender. Women who feel that men deserve to be harassed as revenge for the nasty things they have experienced should reconsider their vindictiveness: equality, after all, does not work that way. Instead, men who have experienced harassment should be encouraged to voice their stories and break the image of the stereotypical macho man. "No means no" is for everyone, and it's high time that we acknowledge that.
ADVERTISEMENT - CONTINUE READING BELOW
Load More Stories