Many role models have never even considered becoming an inspiration to others; they only focus on doing their best, try to do right by others by sharing what they know, and are later on elevated by those whose lives they've changed. We all dream of becoming one of these people who manage to make waves wherever we are, and there's actually nothing that's stopping us, except maybe our own insecurities.
ADVERTISEMENT - CONTINUE READING BELOW
There's no one formula to becoming successful, but for these four individuals, there's one unifying theme—the drive to pursue their clear-cut passion—and from their experiences, we can only hope to figure out how to be as awesome as they are.
CONTINUE READING BELOW
Recommended Videos
1. Focus on what you want to do.
Film director Ice Idanan has had a lot of curve balls thrown at her, but she has never even considered giving up her dream of being behind the camera. She was given her break when she signed up for a post-graduate film program at the Asian Film Academy, which led her to become part of the 2010 Busan International Film Festival. Years later, she would open her debut film, Sakaling Hindi Makarating in Philippine theaters.
"You… have to give yourself that time to really discover what you're good at, what you really want to do."
ADVERTISEMENT - CONTINUE READING BELOW
2. Listen to those you serve.
Ishka Villacisneros-Tusjakova started Californila, an online personal shopper business in the US, by listening to what the people she catered to wanted and needed. "The whole idea of Californila originated from the Fiilpino tradition of sending balikbayan boxes to our loved ones in the Philippines," she said, adding that she keeps her customers in mind in all her business decisions. "I think about what they want, what they need, and what will make them happy."
ADVERTISEMENT - CONTINUE READING BELOW
3. Invest in hard work.
Orman Bag-Ao has always wanted to jump into the world of bartending, a passion which led him to leave his native Davao to study the craft in Manila. One would never know how much hard work he has gone through to become one of the best bartenders at the Long Bar of Raffles Makati; his cheery, gung-ho attitude says that he's willing to go through more just to do what he has always wanted to do, and his efforts have been aptly rewarded.
With his legacy drink called Rain or Shine, Orman is now set to represent the Philippines in Germany for this year's Bacardi Legacy Competition happening this coming May. "Bacardi Legacy Competition has given me the opportunity not just to showcase my talent and passion about bartending it also provide[d] me the gift of friendship…" he said in a Facebook post. "To those who believe[d], helped, and [kept] on pushing me to the fullest of my potential… a big THANKS."
ADVERTISEMENT - CONTINUE READING BELOW
4. Take that leap of faith.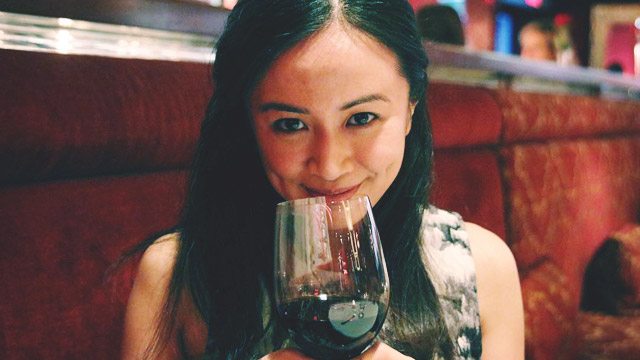 Camille Laurente, who started out as a lawyer, has decided to let go of her initial life plans to be a public relations practitioner in New York—and it was the right decision, as she is now the Chief Client Officer at Odessa PR, and is running her own social media startup called Hueman, which is set to launch this March.
ADVERTISEMENT - CONTINUE READING BELOW
"My life and career as a lawyer taught me the value of hard work and persistence," she said. "Even if I now work in a different field, I still need to give it all I can if I want to succeed. There really are no shortcuts to achieving your career goals."
Load More Stories