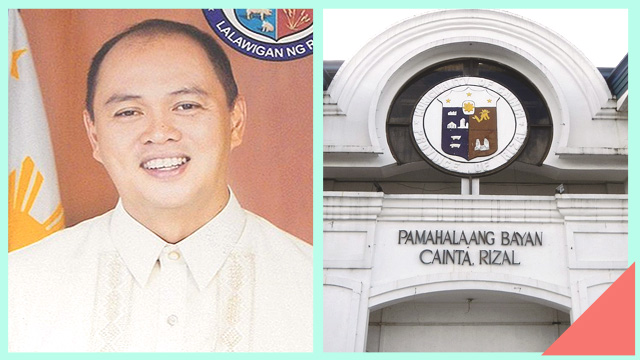 Long before Pasig chief Vico Sotto's star rose, Mayor Johnielle Keith "Kit" Pasion Nieto has already been hard at work in the Rizal municipality of Cainta, and is now currently on his third term. Most people probably know him as the mayor with a sense of humor — his responses to his constituents' comments and queries on Facebook are both casual and sometimes sarcastic, but it's because of this that he immediately became accessible to the people.
ADVERTISEMENT - CONTINUE READING BELOW
CONTINUE READING BELOW
Recommended Videos
In fact, his hands-on approach to leadership has earned him praise abroad. He was previously coined by Japanese network NHK World as "The People's Mayor." In Cainta, he is often seen in plain shirt and a pair of cargo shorts — an outfit that makes sense as he's almost always on the field commandeering municipality projects.
During his first term, the mayor gave the municipio an overhaul, turning it into an efficient office conducive for both his team and Caintenyos who drop by for their needs. The LGU has also been offering many free medical services in newly built clinics, subsidizing the education of Cainta's brightest, and distributing monthly allowances for senior citizens over 80 years old. He does all this without adding his name to any town structure or giveaway bag.
Prior to COVID-19, Mayor Kit had already built the habit of sharing his daily plans with his constituents on Facebook.
ADVERTISEMENT - CONTINUE READING BELOW
While he doesn't answer each and every comment — there are just to many of them — those that need immediate action are replied to, and the person in charge, tagged. More often than not, those who raised their concerns get solutions shortly after.
When COVID-19 cases began to rise in the country, Cainta followed Metro Manila's lead of going into community quarantine. This initially induced panic in many, and to alleviate this, the first thing that Mayor Kit did was to lay down rules while assuring the public that he would "act in a manner most prudent and decide with the sincerest intentions of protecting our people."
When enhanced community quarantine was announced in the whole of Luzon and public transportation was put on hold, the local government was quick to address the basic needs of those who would lose their income.
Mayor Kit made an effort to quiet the fear and anxiety of people by making sure that the municipality had a medical hotline that it could contact.
ADVERTISEMENT - CONTINUE READING BELOW
He continued his habit of reporting his daily activities to his constituents, most especially at a time when people were thirsty for information.
Senior citizens were given free vitamins and vaccinations; moreover, those over 80 years old continued to receive financial support.
Early into the quarantine, the municipality already had its supply of rapid test kits, as well as a testing protocol.
The magic, however, happened shortly after he announced that all those who have temporarily lost their source of livelihood would be continuously supplied by the LGU with food, water, and other necessities for the duration of the quarantine. People, confident that their donations would go to those that needed them, began sending supplies to the mayor's office.
It started with children's milk.
And then bigas, and a whole lot of eggs.
Later on, cooked food would come in boxes to mayor's office, all for distribution to the hungry public.
ADVERTISEMENT - CONTINUE READING BELOW
Even companies supported the LGU's efforts.
Every day, the municipio would release updates on COVID-19 cases within Cainta. Every day, the numbers would increase. Despite this, most of the municipality remained calm as constituents placed their trust on a well-oiled system that assured them all is being done to keep them safe and that they wouldn't be abandoned during this crisis.
Public areas like thoroughfares and markets were continuously disinfected.
Sanitation tents were set up. Cars passing through main streets were sanitized.
Food was regularly delivered to those in need.
And people continued to support each other. When a bike group heard that municipal officials have been delivering vitamins to senior citizens on two wheels, they donated bikes…
…Which was then answered by another group by donating e-scooters.
Even those who didn't have much offered what they could (and these were probably the most touching stories of them all).
ADVERTISEMENT - CONTINUE READING BELOW
Because of this, there was always a good supply of food and other necessities..
Frontliners have also been fully supported by the LGU. Aside from setting up  a quarantine center, the local government also made sure that PPEs were available, and that medical personnel always had something to eat.
Of course, this isn't to say that Mayor Kit and the Cainta LGU is perfect — every system has a flaw, and every moment is an opportunity for improvement. For now, however, the municipality has risen to this pandemic's challenge and proven that the right brand of leadership can inspire people enough to spring into action. Kit Nieto, it seems, has managed to tap into something greater than him: the spirit of bayanihan that continues to invigorate the municipality and its people despite these trying times.
For more stories on COVID-19, please click here.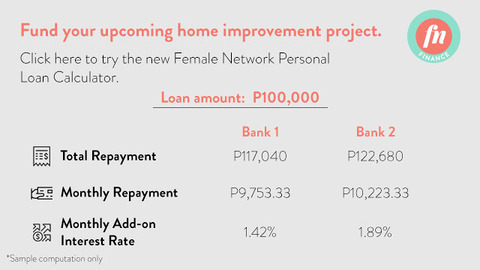 ADVERTISEMENT - CONTINUE READING BELOW
Comments
Load More Stories