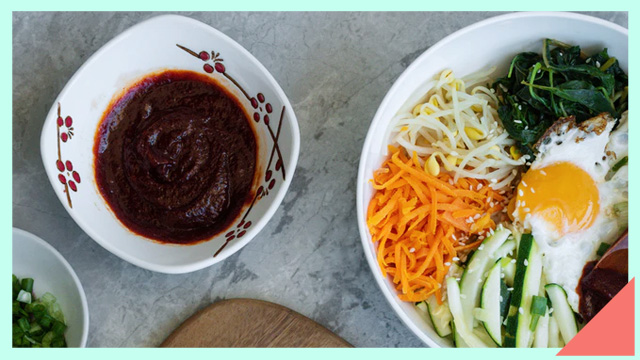 In the many, many times you've been to samgyupsal restos, you probably have gone through several plates of meat which you've dipped in every sauce on the table without exactly wondering what each one was (basta masarap, right?). Well, get ready to become a samgyup sawsawan expert as we've listed down what each sauce is actually called—because really, you just want to ask the restaurant staff for the right refill.
ADVERTISEMENT - CONTINUE READING BELOW
Hot topic: 5 Things You Didn't Know About Your Fave Leading Man Hyun Bin
1. Sesame Oil
The most familiar of the set, this is basically sesame oil with salt and pepper and is the most beginner-friendly out of all the sauces. It's easy to consume because it isn't as overwhelming as the others, so you can definitely taste more of the meat.
CONTINUE READING BELOW
Recommended Videos
2. Ssamjang
If you're not into spicy food, then you might have initially avoided the orange-colored ssamjang (which literally means "dipping sauce for lettuce wrap"). Ssamjang is made out of two things: doenjang, a mixture of soybean paste and salt, and just a little bit gochujang, a fermented chili paste, which is added as a flavor booster.
ADVERTISEMENT - CONTINUE READING BELOW
Hot topic: K-Dramas Starring Park Bo Gum That Are Worth Binge-Watching 
3. Gochujang
Now if you're the type who actively looks for that spicy zing go for this deep red dip. It's called gochujang, which is actually one of the most well-known Korean sauces out there. It's used for a variety of things like soups, rice cakes (or tteokbokki), and of course, samgyupsal! Like mentioned above, it's made primarily from fermented chili paste, soy beans, and glutinous rice.
ADVERTISEMENT - CONTINUE READING BELOW
4. Ganjang
Ganjang is clear sauce that resembles our local patis, and it's a pleasant combination of sour and salty. Korea actually has different types of ganjang, but the gaeryang ganjang is the one that's usually used for dipping.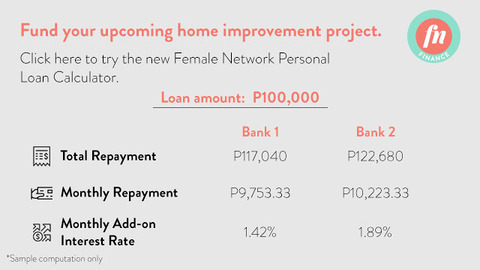 ADVERTISEMENT - CONTINUE READING BELOW
Load More Stories