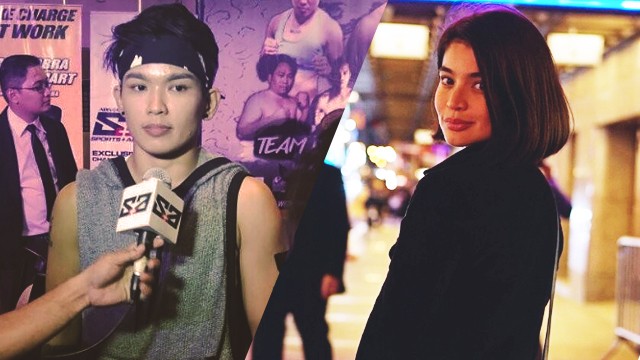 Life is never what you expect it to be. What seems to be sweet can instantly turn sour, while what's bad can actually be good in disguise. These three individuals made the most of what was handed to them by continuing to forge new personal milestones and improve the lives of those around them. From their stories, here are three lessons that you can apply in your own journey:
ADVERTISEMENT - CONTINUE READING BELOW


1. Do what you love doing, and do it well.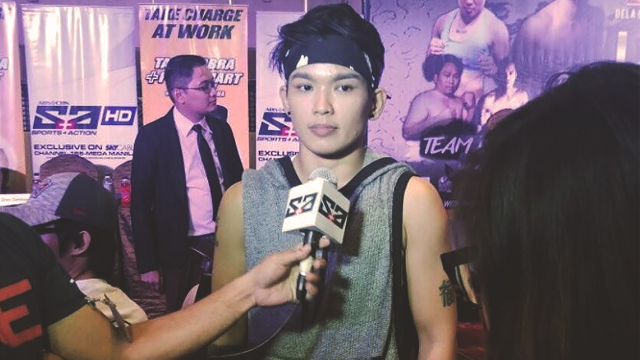 Filipina mixed martial arts fighter Geli Bulaong recently won against Chinese contender Yan Hui to become the first Women's Flyweight Champion of the URCC (Universal Reality Combat Championship), but she endured a long and hard journey before even having a shot at the belt.
ADVERTISEMENT - CONTINUE READING BELOW
"I started out when I was 17. Boxing lang muna," she said during Dojo Drifter's Fight Like a Girl launch. "Ang story behind [that] is, nag-aaral ako ng culinary arts… tumaba ako ng sobra… plus noong nag-OJT na kami surrounded ako with vices… Then na-realize ko na I have to change my ways simply because 'yong nag-alaga sa 'kin, 'yong tita ko, namatay of cancer. So pinaka-last wish na lang niya for me is to change my ways."

While boxing gave her the chance to improve herself, an incident involving being beaten up by drunkards who thought that she was man pushed her to shift to mixed martial arts. "Hindi man lang ako nakasapak kahit isa," she shared, shaking her head. "And then naisip ko… why not… doon na ako sa sa mapo-protektahan ko ang sarili ko."

Geli started training in Yaw Yan, which gave her her first taste of amateur fighting. From there, she joined the Philippine wrestling team for a year where she honed her ground game in spite of the lack of financial support for athletes in the country.

"'Yung MMA kasi rito sa Philippines -- imagine this, we prepare for two months. We have to eat clean, we have to pay for our supplements, we have to pay for our coaches, we spend more than kung ano 'yong ibabayad sa amin." Yet she persevered as she realized that the sport had already become her passion. "Kung hindi ka passionate about something, hindi mo siya gagawin eh, like ang unang itatanong mo lagi sa sarili mo ay, 'What's in it for me?' So ako, kahit sobrang ginagastusan ko siya, I do this because passion talaga."
ADVERTISEMENT - CONTINUE READING BELOW
From a life of fist-fights and vices, Geli made a complete and positive turn-around to become an inspiration to women everywhere. "Nabago talaga ako ng MMA. Feeling ko I became a better person. My mom is very proud of me now."

And for those who wish to follow their own passions, she has this message:

"Sa lahat, lagi kong sinasabi: Pag inisip mo na 'di mo kaya, 'di mo talaga kaya. You have to set your mind na kapag sinabi mong kaya mo, kaya mo. Ang nagli-limit lang naman sa sarili mo is ikaw. Set niyo 'yong isip niyo lagi na kaya. Huwag negative. Always be positive na lahat kaya."
ADVERTISEMENT - CONTINUE READING BELOW
Rags2Riches, a social enterprise which aims to improve the lives those living in Payatas, has always advocated to continuously provide sustainable livelihood opportunities to urban poor communities by working together with local designers and indigenous groups. Sales and Marketing Manager Matt Paridiñas was there from the very beginning when what they only produced were foot rugs.

"It started in Payatas the "Nanay Artisans" before – we call them "Nanay Artisans" because they were all mothers noong nagsimula kami – they had an informal cottage industry of rug weavers. Gumagawa sila nung 13 by 20 na basahan," he shared. "They make that for about 80 to 90 minutes, and they earn only around P2.00 to P4.00. So noong nakita 'yon ng co-founders… Father Xavier, our chairman, a Jesuit priest, sabi niya pag-isahin ko kaya itong group na ito, then na-formalize si Rags2Riches… Sabi namin, 'Let's correct the system, let's remove the middle man, connect them [artisans] directly to the market, and to the supply."

After the success of Rags2Riches' foot rugs, Matt and his team decided that they needed to diversify.

"We can't be producing rugs forever kasi we don't think we will be able to lift someone out of poverty by just producing rugs. You have to innovate, you have to think of higher value items."

Innovation came in the form of famous designer Rajo Laurel, who helped propelled the brand into something bigger and better. "Rajo… was so generous na talaga naman he's all-out support for Rags2Riches. Walang fees, walang anything – and he shared his brand. We've become his project and he's advocacy."

Rags2Riches became a fashion brand and later on a lifestyle brand as they collaborated with Amina Aranas and Oliver Tolentino, and partnered with style advocates Bianca Gonzales, Liz Uy, Kim Jones, and Chin Chin Gutierrez. Within the span of eight years, the brand has managed to tap customers here and abroad while still being focused in advocating community upliftment.

"Somehow, you'll be challenged to do more in a short span of time, kasi your advocacy is to be able to provide an… alternative livelihood [to urban poor communities]. So you have to think of creative ways… to do business. How to tackle every problem that you encounter along the way…

"[We thought], maybe it's time to go back home, kasi we started with the foot rug," said Matt. "[So] we started the R2R Living brand."

R2R Living partnered with Avida, which gave its artisans the chance to "showcase their skillset beyond weaving." R2R Living is now offering coffee tables, ottomans, and other items for the home.

For Matt, Rags2Riches is not just about its products, but the very real human stories of poverty, hope, and success behind them. "This is the journey, the story of the artisan going into your homes, hoping that when it comes into your houses, you're also able to share the same story with your guests," he explained with a smile. "It becomes deeper. It's also about supporting people [and] sharing their stories."
ADVERTISEMENT - CONTINUE READING BELOW


3. Be compassionate.

Anne Curtis is more than just a pretty face: She is a health buff, a traveler, and a staunch supporter of children's welfare.

In 2014, she officially became one of UNICEF's Celebrity Advocates, joining the ranks of Gary Valenciano and Daphne Oseña-Paez in using their influence to further the organization's projects after supporting them for five years.

When Typhoon Yolanda hit Leyte, Anne tirelessly did rounds in the city, bringing smiles to the faces of displaced children by helping provide clean water and hygiene kits to their families, and even read them books and joined them for arts and crafts sessions. 

"It was heartwarming to listen to mothers, children, and young people. It is important that people know these stories, understand how communites are recovering and what we can do to help."

Last September, she ran 21K at the Heroes for Children Run in support of UNICEF's First 1,000 Days campaign, driving awareness to prenatal and early childhood health in order prevent illnesses and malnutrition.

"I am overwhelmed with the number of supporters who joined this year compared to over 3,000 runners last year," she said in a recent release. "It really is amazing to know that so many people are willing to do what they can for a good cause."

Anne also recently completed her very first New York City marathon, promising her undying support for the advocacy that had touched her life immensely. With the UNICEF's flag draped over her shoulder, she proudly posted on her Instagram account, "I will continue to be a Hero and Champion for Children as long as I live!"
ADVERTISEMENT - CONTINUE READING BELOW
Comments
Load More Stories