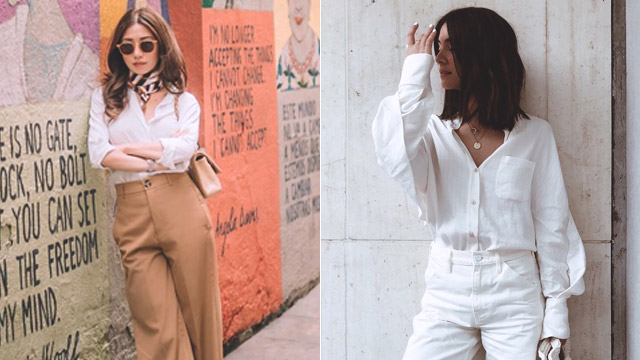 Here's a friendly reminder: You can look and feel like a million pesos everyday without having to spend that much. You can start by reaching for your tailored basics like a crisp, white button-down shirt that lends your look a polished appeal every time. Below, we show you how you can style this classic piece, whether for work, travel, or even nights out: 
1. Iron it.  
Before anything else, make sure your shirt is freshly ironed! Unless it's made of linen, wrinkled collars and sleeves easily make the piece and your overall look appear lousy.
Looking expensive, however, doesn't have to look overly polished, so don't be afraid to...
2. Go oversized. 
Try this classy outfit that looks so effortless over the weekend: Upgrade your well-fitted polo with a looser, slightly slouchier style (just be sure to opt for crisp fabrics like cotton to avoid looking sloppy) and team it up with faded jeans. Don't forget to roll up those sleeves! 
ADVERTISEMENT - CONTINUE READING BELOW
Pair it with these nude leather sandals:
TRY: Renegade Folk Rewind in Caramel, P2,290, available online 
3. Dress in one color.
A color-coordinated outfit makes anyone look more put together, so go ahead, wear that white top with a pair of white denim pants. 
ADVERTISEMENT - CONTINUE READING BELOW
Accessorize with gold jewelry for a luxe touch: 
4. Contrast
 

the fresh piece

 

with a dark denim skirt...

Dark colors naturally appear polished as they tend to conceal imperfections and creases. 

ADVERTISEMENT - CONTINUE READING BELOW
5. ...Or a sleek pair of black skinny jeans for an evening with your girls: 
6. Team it up with neutrals for a sophisticated combo. 
Neutral hues like tan, mustard, ecru, and beige always look posh, after all. 
ADVERTISEMENT - CONTINUE READING BELOW
If you're heading out of town, swap for your go-to denim shorts with a neutral pair:
ADVERTISEMENT - CONTINUE READING BELOW
7. Wear a nude bra. 
In order to look polished in overall, prevent your undergarments from peeking through your shirt. While it may seem like a good idea to wear a white bra underneath a white top, it will only contrast against your skin, making your undergarment more noticeable. Instead, opt for a nude-colored bra that's closest to your natural skin tone for a seamless effect. 
ADVERTISEMENT - CONTINUE READING BELOW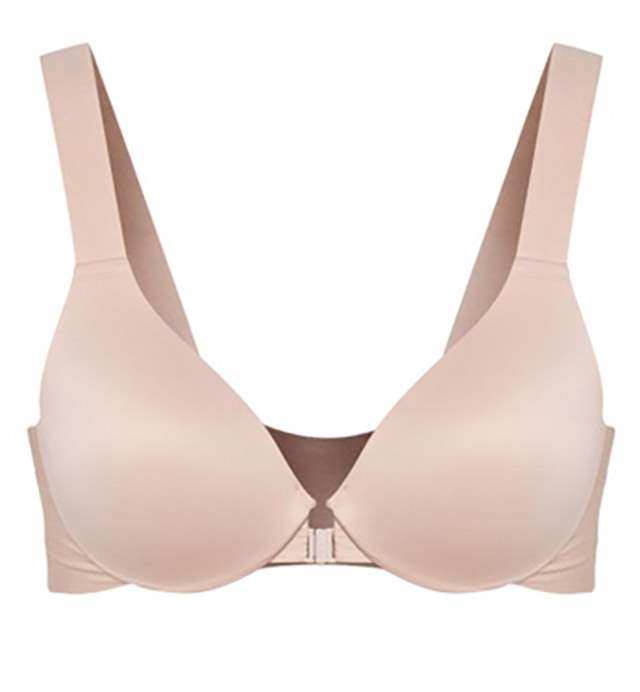 TRY: Spanx Bra-llelujah Full Coverage, P4,250, available at Zalora 
Load More Stories