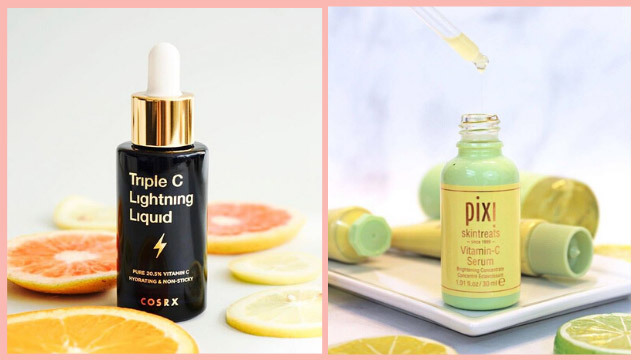 Getting rid of acne is hard enough, but once you've won that seemingly never-ending battle, there is, unfortunately, another one left to fight—dark marks and hyperpigmentation. 
ADVERTISEMENT - CONTINUE READING BELOW
If you're eager to ditch the heavy-duty concealer in favor of an even complexion, consider adding a Vitamin C serum to your skincare routine!
What are the benefits of Vitamin C?
Immune system-boosting capabilities aside, Vitamin C, in its topical form, also does wonders for the skin. 
This antioxidant also goes by names such as ascorbic and l-ascorbic acid. It speeds up the process of repairing damaged skin cells, reducing the appearance of post-inflammatory hyperpigmentation. By inhibiting melanin production, this ingredient prevents dark marks without changing the natural pigmentation of your skin.  
Vitamin C would also make a valuable addition to your anti-aging skincare routine. It stimulates collagen growth, keeping the skin plump and preventing fine lines and wrinkles.
Can I use Vitamin C every day?  
Excited to use it every day in order to see results ASAP? Keep in mind that Vitamin C can potentially irritate the skin and damage its barrier, particularly for sensitive types.
Build your tolerance to the ingredient by starting with a mild concentration. After a patch test, apply the product once or twice a week, then slowly build up to using it every day.
Vitamin C reportedly works its magic during day time, during which it protects the skin from free radicals. Just don't forget to follow up with sunscreen!
How long will it take to see results?
We all know the frustration of struggling with dark spots for months on end. Unfortunately, you can't cheat your way to blemish-free skin overnight. 
You'd have to wait weeks, maybe even a month or two, to see results. This differs depending on your skin type and the severity of hyperpigmentation. 
Are there any side effects? 
Newbies to Vitamin C may feel a tingling sensation upon applying the product for the first time. This happens as the ingredient exfoliates the top layer of the skin. 
ADVERTISEMENT - CONTINUE READING BELOW
A caveat: just because it's burning doesn't always mean it's working. Your poor skin might be telling you it's time to give exfoliants a break! Watch out for other signs of irritation such as redness, dryness, and itchiness. 
Always check its color before use. Once the pale yellow turns a darker, almost orange shade, the product has already oxidized. Expired Vitamin C serums can stain the skin and even cause blackheads.
But when used properly, Vitamin C can help you achieve the glowing skin of your dreams. Below, check out our roundup of Vitamin C serums to try!
1. The Ordinary Ascorbyl Glucoside Solution 12% 
P949, available online
The Ordinary offers a wide selection of Vitamin C serums, but if you're just starting out, try Ascorbyl Glucoside Solution 12%. It's a light serum that doesn't sting too much but still packs a punch.
ADVERTISEMENT - CONTINUE READING BELOW
2. Klairs Freshly Juiced Vitamin Drop 
P1,200, available online
At a low—yet effective—concentration of 5%, Klairs' Vitamin C serum is gentle on all skin types. It's a favorite among K-beauty enthusiasts! Try this for a radiant glow worthy of your favorite K-drama actress. 
ADVERTISEMENT - CONTINUE READING BELOW
3. Drunk Elephant C-Firma Day Serum
P4,715, available online
This no-frills serum is jam-packed with pure l-ascorbic acid and other antioxidants such as ferulic acid and Vitamin E. It's free of essential oils and fragrance, both of which can cause irritation for sensitive skin. 
4. Pixi Skintreats Vitamin C Serum
ADVERTISEMENT - CONTINUE READING BELOW
P1,390, available online
Pixi's hard-working Vitamin C serum also contains ferulic acid to combat sun damage, aloe vera to soothe and hydrate the skin, and retinol to reduce signs of premature aging.
5. Tia'm My Signature C Source
P690, available online
Korean skincare brand Tia'm packed this serum with a whopping 20% of l-ascorbic acid—just the thing for fading stubborn dark marks. This also removes dead skin cells for brighter skin.
ADVERTISEMENT - CONTINUE READING BELOW
6. Purito Pure Vitamin C Serum
P730, available online
Keeping your skin hydrated is key to maintaining its glow. Purito's formulation contains 5% ascorbic acid to help fade dark marks. It also has 89% hyaluronic acid to lock in moisture and keep skin supple.
ADVERTISEMENT - CONTINUE READING BELOW
7. Kiehl's Clearly Corrective Dark Spot Solution
P3,200, available online
Kiehl's solution to hyperpigmentation offers only the good stuff—Vitamin C to diminish dark spots, white birch extract to increase collagen production, and peony extract to help combat discoloration.
8. Paula's Choice C15 Super Booster
P2,600, available online
ADVERTISEMENT - CONTINUE READING BELOW
This concoction from skincare powerhouse Paula's Choice contains 15% l-ascorbic acid along with other antioxidants to replenish the skin. Its light formula is perfect for daytime—it won't feel heavy under your makeup!
9. Cosrx Triple C Lightning Liquid
P2,495, available online
With a concentration of 20.5% ascorbic acid, this one is pretty potent as far as serums go. It's a cult favorite among skincare enthusiasts. For first-timers, try mixing in a couple of drops with your moisturizer.
ADVERTISEMENT - CONTINUE READING BELOW
10. Skinceuticals C E Ferulic Serum
P629, available online
It's definitely on the expensive side, but if #skincareislife, consider Skinceuticals' popular Vitamin C serum. It claims to brighten the skin, neutralize free radicals, and reduce wrinkles.
ADVERTISEMENT - CONTINUE READING BELOW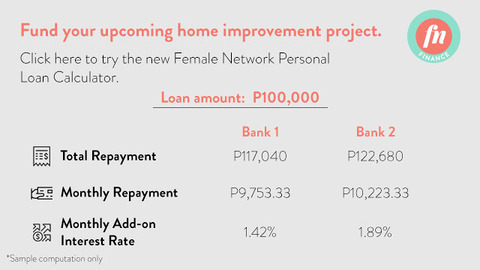 Load More Stories