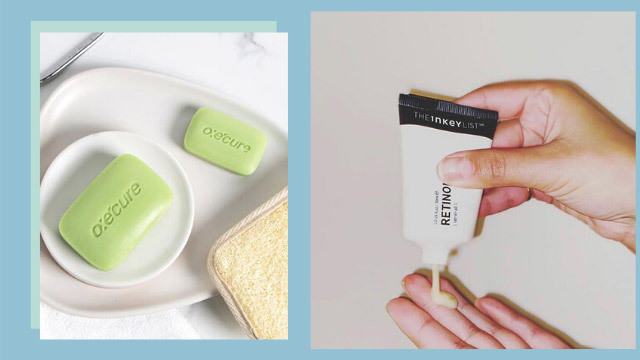 If you've been struggling with adult acne in your 30s, you already know that dealing with pimples is only half the battle. Oftentimes, these zits leave behind more skin issues: acne scars and dark spots. This tends to happen because mature skin heals slower compared to teenage skin, which has a higher cell turnover rate. 
ADVERTISEMENT - CONTINUE READING BELOW
Acne scars, which are deep indentations on the skin, would usually require professional treatments. Fortunately, dark spots—or otherwise known as post-inflammatory pigmentation—will fade over time, especially with the help of skincare products. If you're dealing with the latter, we reached out to dermatologist Dr. Anna Liza Yalung to guide you through the safe and effective treatments you can try at home. Plus, the beauty expert shares tips on how to properly treat different forms of acne! 
Female Network: What are the common skincare mistakes people make that cause pimple marks?
Dr. Anna Liza Yalung: Avoid the following habits: 
cleaning or washing the face using a sponge, brush, or anything abrasive 

scrubbing the skin with rough exfoliants

using products

 

such as alcohol-containing toners and astringents that overly dry the skin
touching the face, which can cause the development of more acne lesions

picking, popping, or squeezing acne—

this will increase one's chances of getting scars.
CONTINUE READING BELOW
Recommended Videos
FN: How can one effectively lighten pimple marks at home?  
AY: Topical retinoids and alpha hydroxy acids have been found to help lighten or fade dark marks caused by acne. The use of sunscreen (preferably lightweight and oil-free) is also encouraged. To hasten the lightening of dark marks, the patient may visit the dermatologist who can do chemical peels or laser treatments.  
ADVERTISEMENT - CONTINUE READING BELOW
TRY: The Inkey List Retinol, P750, available online
TRY: Cosrx AHA/BHA Clarifying Toner, P680, available online
FN: There are so many pimple treatments out there, from pimple patches, drying lotions, to creams. What would you say is the best formula to use when spot-treating fresh acne? How about for pus-filled pimples?
AY: Treatment for acne makes use of medications that target the four pathologies of acne: abnormal shedding of dead skin cells, resulting in a follicle plug, excessive oil production, inflammation, and infection caused by Cutibacterium (Propionibacterium) acnes.
ADVERTISEMENT - CONTINUE READING BELOW
Non-prescription medications usually include the following active ingredients: 
Benzoyl peroxide - This anti-acne ingredient kills bacteria that causes acne, unclogs pores by removing dead skin cells, and helps lessen excess oil from the skin.
Salicylic acid - This removes dead skin cells, thus, unclogging the pores. 
TRY: Oxecure Acne Clear Potion, P349, available online
ADVERTISEMENT - CONTINUE READING BELOW
Alpha hydroxy acids (AHA) particularly glycolic acid and lactic acid in low concentration - AHAs reduce inflammation and help remove dead skin cells. They stimulate collagen growth and help improve the appearance of acne scars.
Sulfur - This anti-acne ingredient removes dead skin cells that clog the pores and helps remove excess oils. It's best used in combination with other ingredients such as salicylic acid or benzoyl peroxide.
ADVERTISEMENT - CONTINUE READING BELOW
TRY: Oxecure Sulfur Soap, P89/30g and P249/100g, available online
Dermatologists prescribe:
Topical retinoids (tretinoin, adapalene, tazarotene) - Retinoids reduce the buildup of skin cells, keeping pores from getting clogged. These are effective for both inflammatory and non-inflammatory lesions, and they're recommended as first-line therapy for mild to moderate acne. 
Topical antibiotics - This works to prevent and eliminate the development of acne-causing bacteria.  
Azalea acid - This is for inflamed acne and blackheads and whiteheads
Oral antibiotics - These are used mainly for moderate to severe acne (cysts and nodules, numerous papulopustules.) 
Isotretinoin -  This is a prescription (oral) medication for severe acne (deep, painful cysts, and nodules.) This treatment is used when other treatments fail to clear the skin. It is important to consult with a dermatologist prior to the use of this medication.
Acne medications, especially topical ones, require six to eight weeks of continued use for an improvement to be noticed. Hence, frequently changing the medication because no satisfactory results are seen after one to two weeks of use is highly discouraged. The dermatologist may add to or replace existing medications depending on the lesions seen during the follow-up evaluation of the patient.
ADVERTISEMENT - CONTINUE READING BELOW
Medications may also be altered by the dermatologist if the patient develops allergies or any hypersensitivity towards the products used. 
The medications mentioned above are best used as combination therapy to effectively treat acne and prevent resistance, especially with oral antibiotics.
Lastly, there is no home remedy to treat cystic acne. Cystic acne lesions are deep, pus-filled lesions that can leave permanent scars when they heal. They may be tender and painful, and sometimes, cause enlargement of lymph nodes and low-grade fever. The patient has to be seen by a dermatologist who can do drainage and extraction (acne surgery) to remove these lesions to help ease the pain. Oral antibiotics may also be prescribed to allow faster healing.
FN: What are signs that you aren't hiyang with an anti-acne treatment? Is it normal to initially break out when trying out a new product?   
AY: It is a common finding for acne lesions to increase at the start of treatment. This should not discourage patients from continuously using the medication.
ADVERTISEMENT - CONTINUE READING BELOW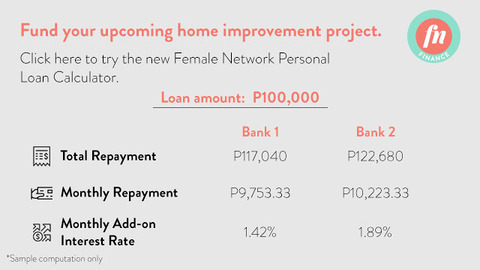 Load More Stories