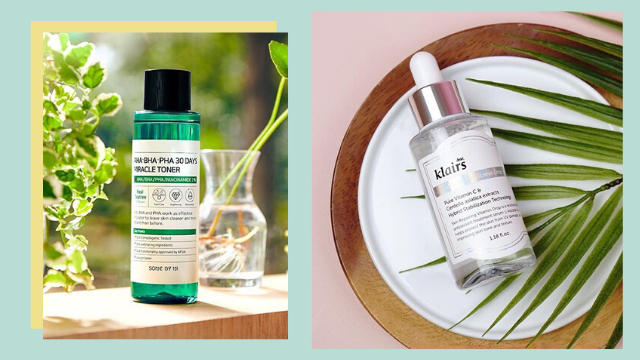 Pimples are almost like a rite of passage, but not the kind that anyone looks forward to having. Acne doesn't enjoy hiding itself in plain sight; it wants to be seen from every stage of its life—from its purple or reddish prime to its final days of leaving a mark. Sometimes, even leaving your acne alone can still wreak havoc on your complexion in its aftermath. An acne scar or mark forms, in spite of you trying your best from picking and squeezing at its annoying white head, leaving you yet one more thing to worry about. 
CONTINUE READING BELOW
Recommended Videos
ADVERTISEMENT - CONTINUE READING BELOW
Acne scars vs. acne marks
Bear in mind, acne scars and acne marks actually don't mean the same thing. Acne scars are deep indentations on your skin, which typically results from cystic lesions beneath your skin's surface eating away at the support structure in deeper layers of your skin, including collagen and elastin. Common forms of acne scars include ice pick scars, boxcar scars, and rolling scars. In most cases, acne scars require dermatological treatment (read: laser treatment) for removal and proper healing. 
Acne marks, or otherwise known as post-inflammatory pigmentation, is the discolored patch of skin left by mild to moderate breakouts. The lesser evil with acne marks, as compared to acne scars, is that these don't require expensive procedures for removal, and these blemishes fade over time—but honestly, who has the patience for that? 
Fortunately, skincare products are readily available to help treat and lighten dark marks after regular use, and you can simply add or replace these in your skincare routine. Sunscreen is a non-negotiable in any skincare routine, as this keeps your acne marks from getting even darker, but for more lightening products to rid yourself from pesky acne marks, check out these must-haves:
ADVERTISEMENT - CONTINUE READING BELOW
Toners
Some By Mi Miracle Toner
P990, BeautyMNL
The Miracle Toner from Some By Mi packs a punch when it comes to aiding skin repair as it's made with AHAs, BHAs, and PHAs—all essential acids that help combat acne before, during, and after flare-ups. It functions as an exfoliator to remove dead skin cells, revealing fresh, glowing skin, while lightening dark spots, too.
ADVERTISEMENT - CONTINUE READING BELOW
Cosrx AHA/BHA Clarifying Toner 
P680, BeautyBar
With its AHA and BHA combo, COSRX's toner helps eliminate flakes and dull skin cells while deeply penetrating pores to clear them out of gunk. It also prevents the growth of whiteheads and blackheads, controls excess oil, and nourishes skin with essential vitamins.
ADVERTISEMENT - CONTINUE READING BELOW
Acwell Licorice pH Balancing Toner 
P990, BeautyMNL
In case you didn't know, licorice extract is a popular ingredient in skincare products. Its primary function is to decrease hyperpigmentation by inhibiting melanin production in the skin—in other words, a powerhouse in fading acne marks and dark spots. Acwell's Licorice pH Balancing Toner also includes green tea and peony extract that help brighten and even out your skin.
ADVERTISEMENT - CONTINUE READING BELOW
Pixi Glow Tonic
P1,050, GlamourBox 
Considered a cult-favorite, Pixi's Glow Tonic is easily moving up the ranks of holy grail products with its five percent glycolic acid formula that exfoliates and brightens skin. The alcohol-free toner also includes aloe vera, ginseng, and botanical extracts—an organic recipe that helps reveal a healthy-looking glow.
ADVERTISEMENT - CONTINUE READING BELOW
Serums
The Ordinary Niacinamide 10% + Zinc 1%
P700, BeautyMNL
If you have spotty or blemished skin, try this high-strength serum from The Ordinary. Niacinamide is an acne repellant that helps reduce dark spots and acne marks, as well as clear out congested pores, while zinc controls sebum production. The Ordinary's cruelty-free and vegan serum also has a balanced pH level that works well on aging skin. 
ADVERTISEMENT - CONTINUE READING BELOW
Kora Organics by Miranda Kerr Noni Bright Vitamin C Serum 
P3,585, Sephora
This Kora Organics serum is formulated with a Vitamin C Superfruit Complex that reduces the appearance of dark spots. Known for its antioxidant properties, Vitamin C is vital in evening out your skin tone due to scarring or hyperpigmentation. The serum also boosts skin elasticity and prevents free radical damage.
ADVERTISEMENT - CONTINUE READING BELOW
Wildleaf Vitamin C Serum 
P1,071, BeautyMNL
As Wildleaf's best-selling skincare product, the Vitamin C Serum helps brighten, refine, and even out your skin tone. In this serum, vitamin C and niacinamide work together in lightening skin and minimizing the appearance of acne marks and dark spots. 
Dear Klairs Freshly Juiced Vitamin C Serum 
P1,020, BeautyMNL
ADVERTISEMENT - CONTINUE READING BELOW
Popularly known as a treatment for hyperpigmentation, the Freshly Juiced Vitamin C Serum from K-beauty brand Dear Klairs is perfect for sensitive skin. Not only does it work as a spot fader and prevent further pigmentation, but it's also praised by users for giving them glass skin.
Face Oils
Erno Laszlo Detoxifying Cleansing Set 
P1,600, Sephora
ADVERTISEMENT - CONTINUE READING BELOW
In tandem with the Sea Mud Deep Cleansing Bar, Erno Laszlo's Lightweight Detoxifying Cleansing Oil helps exfoliate the skin's surface to promote cell turnover and detoxify pores from impurities to reveal a clear, balanced complexion.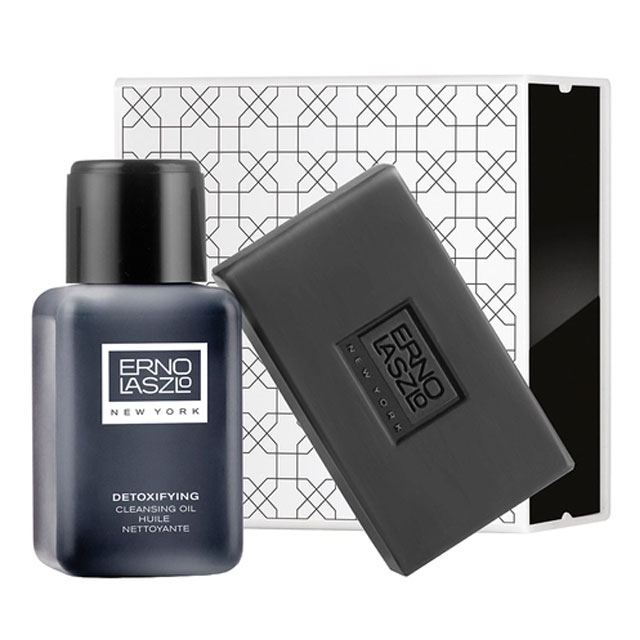 Sunday Riley U.F.O Ultra-Clarifying Face Oil
P2,400, Sephora
This fast-acting, medicated face oil helps clear pore buildup, preventing blackhead, and acne growth. Formulated with licorice and hexylresorcinol, it also helps lighten hyperpigmented patches of skin to achieve a more even-toned complexion.
ADVERTISEMENT - CONTINUE READING BELOW
Palmer's Multi-Effect Perfecting Face Oil 
P795, Rustan's The Beauty Source
As acne marks can potentially become more apparent as you age, retinol is a key active ingredient in improving uneven skin tone. Palmer's facial oil helps prevent the signs of skin aging with its formula of nine skin-friendly oils, retinol, and cocoa butter, to reveal radiant and youthful skin.
ADVERTISEMENT - CONTINUE READING BELOW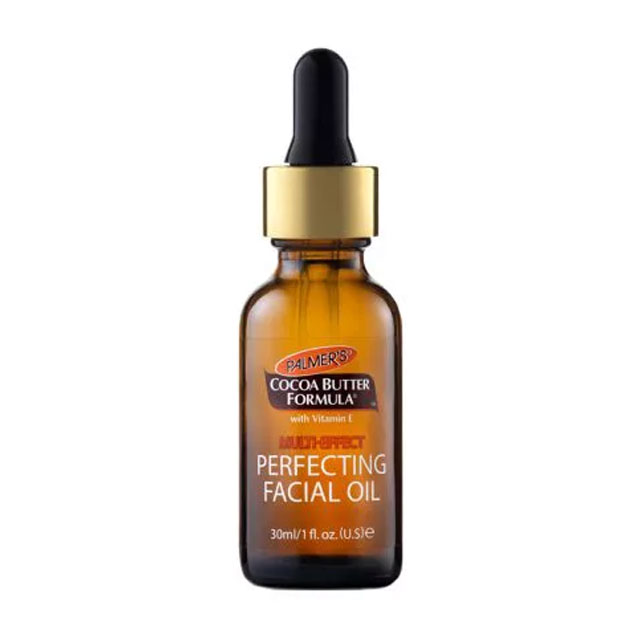 Spot Treatments
AcneVit Anti Acne Serum
P695, BeautyBar
This highly effective corrector from AcneVit lists vitamin C, niacinamide, and centella asiatica extract—known for its acne-healing, scar- and blemish-deterrent properties—as its key ingredients to treat pimples, lighten acne marks, and prevent future breakouts.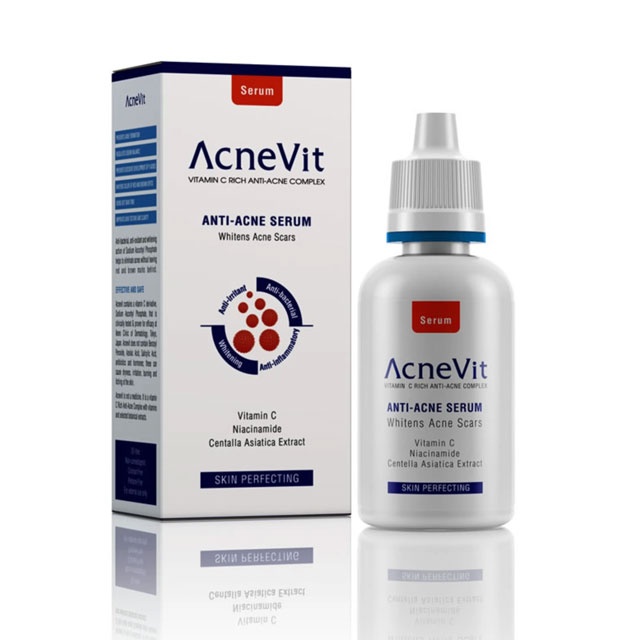 ADVERTISEMENT - CONTINUE READING BELOW
Skin Genie Blindspot Healing Stick
P100, BeautyMNL
A cult-favorite in evening out your skin tone, Skin Genie's Blindspot Healing Stick is used to lighten dark spots and other blemishes. Made from botanical extracts including rosehip oil, vitamin E, sunflower oil, shea butter, this affordable, multipurpose spot treatment can also be used on darkened joints and other areas of the body to lighten their appearance.
ADVERTISEMENT - CONTINUE READING BELOW
Cosrx Centella Blemish Cream
P1,000, BeautyBar
Korean skincare brand COSRX designed this blemish cream to tone down and reduce the size of acne marks and other skin blemishes while treating angry zits. It's made with all-natural ingredients, with centella asiatica as the main proponent, which soothe irritated and inflamed skin and prevent dark spots post-flare-ups.
ADVERTISEMENT - CONTINUE READING BELOW
L'Occitane en Provence Reine Blanche Dark Spot Care Duo 
P4,150, Rustan's The Beauty Source
Armed with vitamin C and licorice extract, L'Occitane's spot care includes one tube for day use and the other for night. Together, these assist in brightening the appearance of dark spots and promote skin renewal for a fresh, glowing complexion.
ADVERTISEMENT - CONTINUE READING BELOW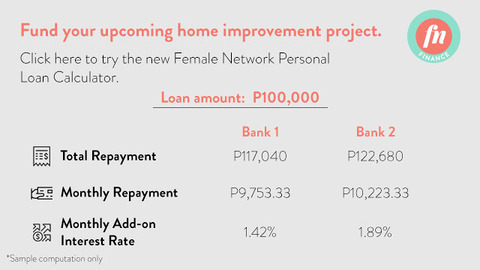 Comments
Load More Stories