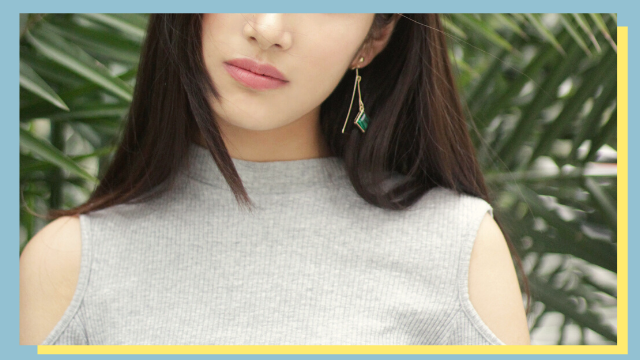 In this age of scientific advancements, more and more zit-fighting products are saturating the market, with each one promising to banish your pimples with just one use. Finding the right one for your skin is a trial and error situation that can go south quickly if you're not too sure of what you're putting on your face.
ADVERTISEMENT - CONTINUE READING BELOW
The best way to go around this is to investigate the main cause of your acne, then proceeding to find the best products or treatments for them. Dr. Winlove Mojica, a licensed dermatologist, made an informative video to help us out. Keep on scrolling to find out everything we learned.
CONTINUE READING BELOW
Recommended Videos
Here are the main causes of acne and how to zero in and treat each one:
1. Natural clogging of the skin
For this, you can use keratolytics, or the type of medication that dissolves and purges the skin of excess oil and dirt. Salicylic acid and retinol are just some examples.
2. Excess sebum production
One way to decrease excess sebum is to wash your face, but Dr. Winlove stresses that you should not overdo it as it may irritate your skin and cause more breakouts. Dr. Winlove mentioned that oily secretions can be affected by hormones, usually testosterone, so women may take oral contraceptive pills to regulate their hormones. (Ed's note: Please make sure to consult with your OB-GYN and dermatologist first!)
ADVERTISEMENT - CONTINUE READING BELOW
3. Bacteria buildup in the skin
The natural bacteria that reside in your skin, called the cutibacterium acnes, will cause more irritation and inflammation when you have hyperactive oil glands and clogged pores. To prevent them from multiplying, you may use benzoyl peroxide.
4. Skin inflammation
Inflammation is caused by clogged pores and a buildup of bacteria on the skin. For this, Dr. Winlove recommends using retinoids such as tazarotene, adapalene, tretinoin, and retinol, because aside from their anti-oily and anti-congestive properties, they are anti-inflammatory as well.
Watch the rest of Dr. Winlove's video here:
Comments
Load More Stories