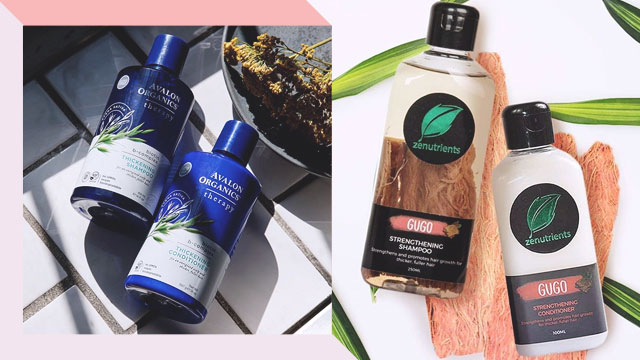 According to a recent study by the American Academy of Dermatologists, it's normal to lose 50 to 100 strands of hair a day. But if you think you're losing more than the usual, there could be a reason why you're experiencing that. Most of the time, thinning hair comes naturally with aging. On the other hand, increased hair loss can also be a result of stress or an underlying health condition. So when you think you're shedding more hair than usual, go see your doctor ASAP.
ADVERTISEMENT - CONTINUE READING BELOW
Meanwhile, using the wrong products can also be another reason why you're experiencing thinning hair. Hair tends to start thinning when it's unhealthy and damaged; this is why switching to gentler hair products, which can also thicken fine hair by nourishing the hair follicles, can help prevent further damage. 
Below, we rounded up some all-natural hair thickening shampoos available in the PH market!
Human Nature Natural Shampoo Strengthening +PLUS
P159.75, available online
For those who love organic, proudly Pinoy products, Human Nature's best-selling natural shampoo is your best bet. This boasts 96.5% natural ingredients such as rosemary essential oil, which encourages hair growth; and hydrolyzed wheat protein, which prevents excessive hair fall and breakage.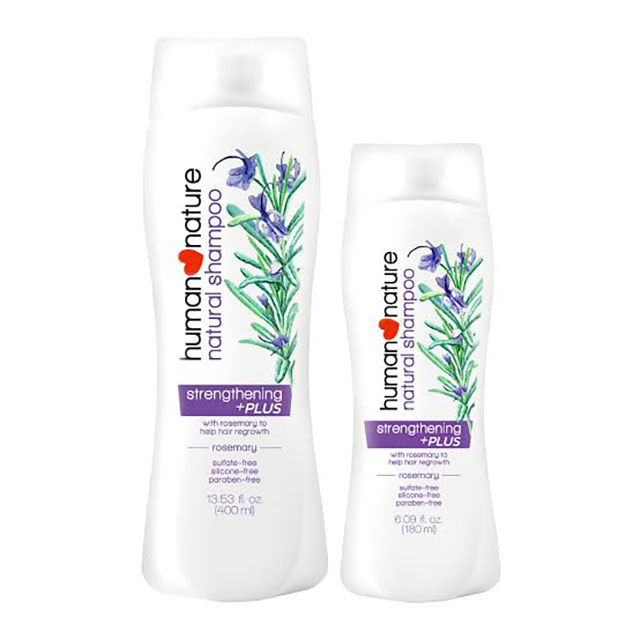 Avalon Organics Therapy Thickening Biotin B-Complex Shampoo
P1,129, available online
This shampoo features natural ingredients such as biotin, saw palmetto, quinoa protein, and Vitamin E. Together, these stimulate the scalp to encourage hair growth, all while cleansing, nourishing, and strengthening the hair strands.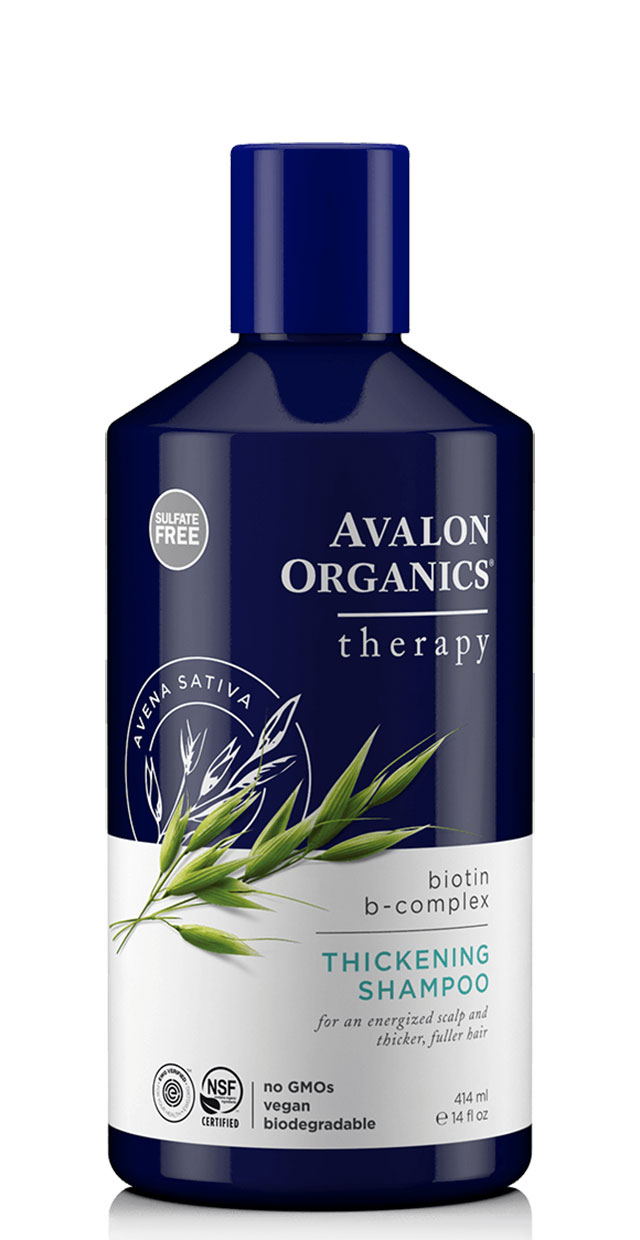 Andalou Naturals Age Defying Shampoo With Argan Stem Cells
P900, available online
ADVERTISEMENT - CONTINUE READING BELOW
Andalou Naturals Age Defying Shampoo has PhytoCellTec™ Argan Stem Cells, which are known to prevent aging. When used on your hair and scalp, this accelerates the natural repair process of the scalp to combat aging of hair follicles. It also protects and revitalizes scalp cells, to help grow fuller, thicker-looking hair.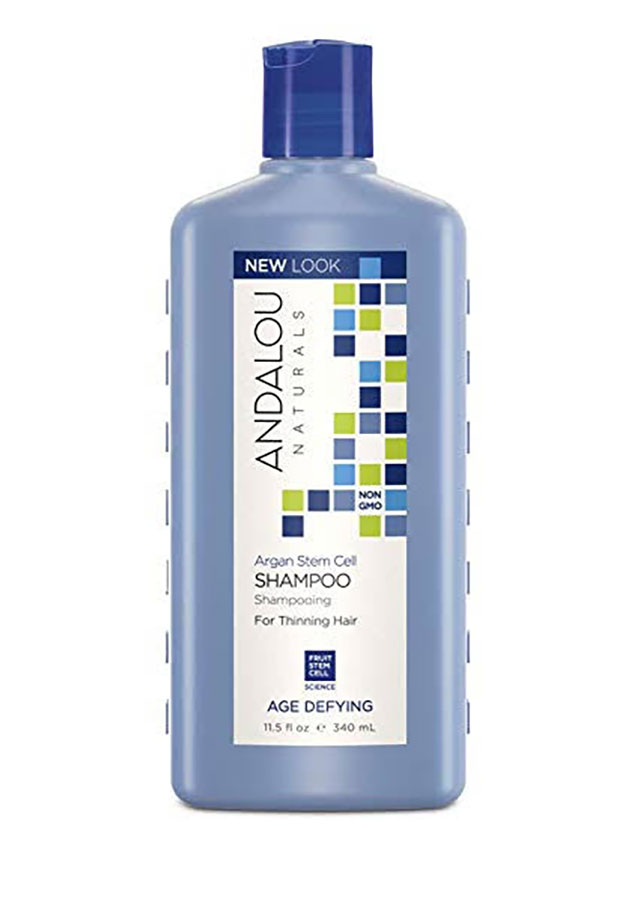 ADVERTISEMENT - CONTINUE READING BELOW
BOSDefense Shampoo For Color-Treated Hair
P3,500 (includes shampoo, conditioner, and thickening treatment), available online
If you want a shampoo that treats thinning hair all while making sure that your colored hair stays vibrant, BOSDefense is the one for you. This sulfate-free and paraben-free cleanser reconditions the hair while rejuvenating the scalp with its LifeXtend Complex Plus. LifeXtend Complex Plus is designed to provide anti-aging protection to the scalp to help stimulate hair growth. When used with the conditioner and thickening treatment, the 3-step system promises to give thicker, fuller hair in as early as 30 days.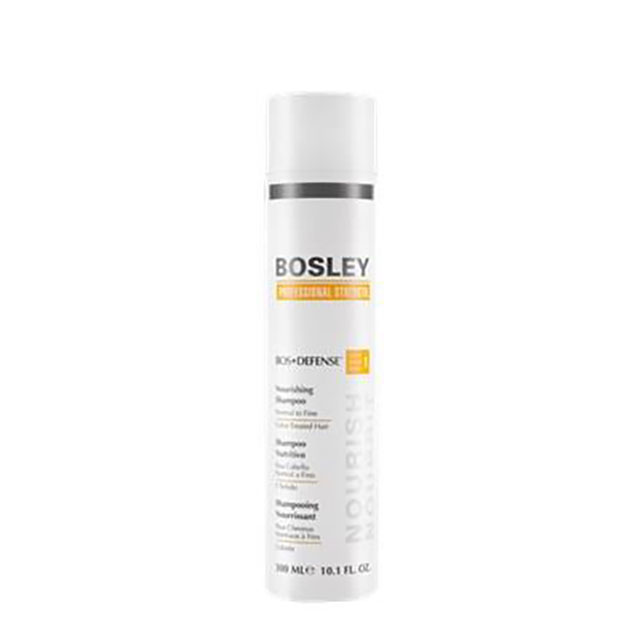 ADVERTISEMENT - CONTINUE READING BELOW
Zenutrients Gugo Strengthening Shampoo
P790, available online
An all-natural hair thickening shampoo list wouldn't be complete without gugo in it. Pinoy-pride Zenutrients has its popular Gugo Strengthening Shampoo which is known to fight hair fall—of course, thanks to gugo's natural prowess. This organic solution also nourishes thin, limp locks, and promotes hair growth for thicker hair. It also leaves an incredible scent every after use!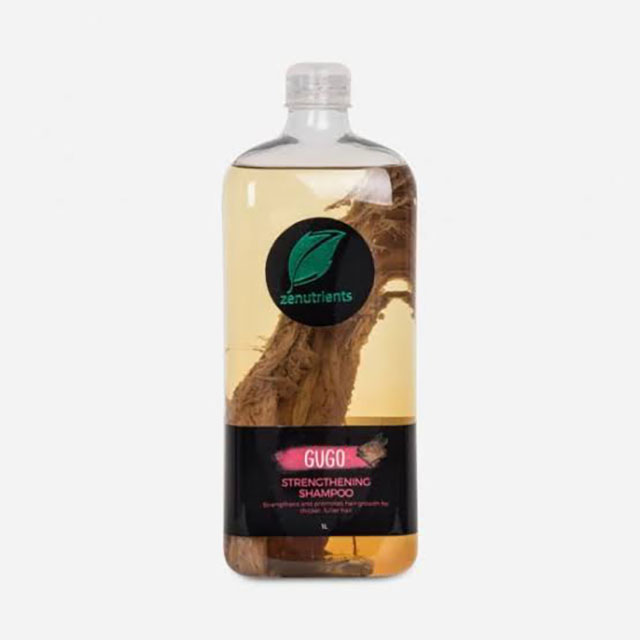 ADVERTISEMENT - CONTINUE READING BELOW
Nanny Roses Gugo Lawat AntiHairfall Shampoo
P219, Watsons
Looking for something that's easy on the pocket? This herbal concoction costs almost the same as regular shampoos. Specially made to combat hair fall, it's formulated with power ingredients like gugo, lawat, and malunggay extract, which stimulate hair growth. It adds a bit of shine to the hair, as it also contains virgin coconut oil, sunflower oil, and soya bean oil.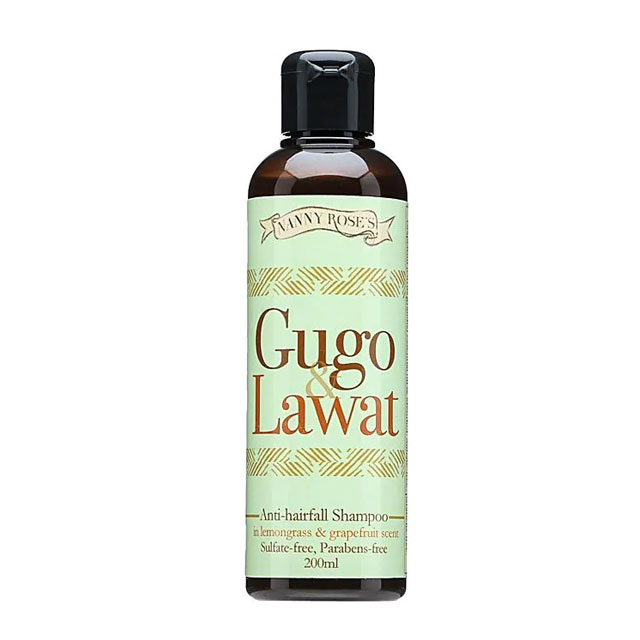 ADVERTISEMENT - CONTINUE READING BELOW
Ogx Thick and Full Biotin and Collagen Shampoo
P799, Lazada
Collagen doesn't only plump the skin, but it can also add volume to the hair. Here, it's combined with biotin to strengthen each strand and increase hair growth. This nutrient-rich shampoo also contains hydrolyzed wheat protein, an ingredient that attracts and retains moisture in the hair to prevent breakage. 
ADVERTISEMENT - CONTINUE READING BELOW
Aveda Pure Abundance Volumizing Shampoo and Clay Conditioner 
P4,943, Lazada
If you tend to shampoo your fine locks every day to keep it from becoming oily and limp, you'll love reaching for this volumizing shampoo. Its key ingredients are acacia gum (a natural thickener) and kaolin clay (a common skincare ingredient with oil-absorbing properties), which together work to add bounce to fine tresses. 
For best results, use it with the haircare brand's volumizing clay conditioner: 
ADVERTISEMENT - CONTINUE READING BELOW
Ecobar Thickening Shampoo Bar
P150, available online
As much as possible, avoid shampoos containing harsh sulfates if you have fine tresses. Although this ingredient keeps your hair feeling squeaky clean, it strips natural oils from the scalp and hair. To promote healthy hair growth, try this thickening shampoo bar that's free from sulfates, as well as parabens, synthetic dyes, and parabens. With its concoction of gugo, polygala, rosemary, and patchouli essential oil, it gently thickens fine hair.
ADVERTISEMENT - CONTINUE READING BELOW
Load More Stories