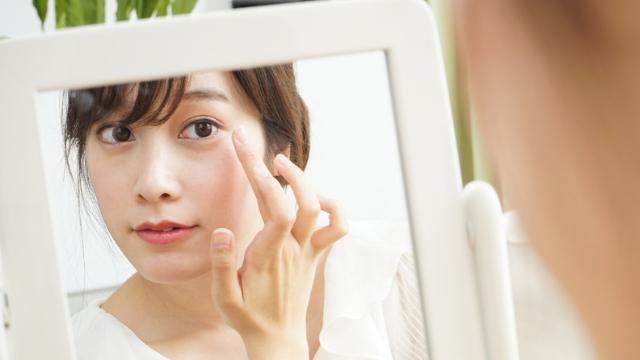 While there are women who find happiness in doing a full-face of makeup every single day, there are others who would simply slather on two to three products. And if you fall under the latter (or maybe, you're somewhere in between, depending on your mood!), we've rounded up a list of multi-tasking beauty products to streamline your kikay kit, so your routine stays as efficient as possible.
ADVERTISEMENT - CONTINUE READING BELOW
The best lip and cheek stains 
Lip and cheek tints are every low-maintenance woman's go-to product; they're easy to apply, long-lasting, and most of all, they're the fastest way to look fresh-faced. 
Ever Bilena Lip and Cheek Stain
P145, available in department stores  
Use it as: Lipstick and blush on 
Add a bit of color to your complexion with dot of a cheek tint. This oldie-but-goodie lip and cheek stain doesn't dry too fast, so you can fully blend it in for the most natural-looking flush. It's budget-friendly, plus its formulation is quite impressive: enriched with hydrating Vitamin E, it doesn't make the skin (especially the pout) feel dry, unlike most cheek stains.
FN Tip: To avoid ending up with a "patchy" stain, apply the product on the back of your hand first, so you can control how much tint to apply on your lips and cheeks. Top it off with a lip gloss to make your just-bitten lips look even healthier and plumper. 
ADVERTISEMENT - CONTINUE READING BELOW
Recommended Videos
Colourette ColourTint – Fresh  
P249, available online
Dry lips won't be an issue with this lip tint that's infused with argan oil, an ingredient known to relieve cracked lips. That said, it'll feel oily on the lips at first swipe, but wait for a few minutes and it'll dry down into a pretty, hydrated stain! The shades are remarkably buildable, too, so they can be as subtle or as daring as you want them to be. 
ADVERTISEMENT - CONTINUE READING BELOW
ADVERTISEMENT - CONTINUE READING BELOW
Peri Pera Airy Ink Velvet  
P430, BeautyMNL
This K-Beauty lip tint comes in 15 different shades, from brick browns, to rosy pinks, to coral pinks, so if you're not a fan of the common red- or- plum-colored stains, you're sure to find a skin-flattering shade from this range. What's even more notable about these products is that despite being highly-pigmented, they won't feel like you've got anything on. 
ADVERTISEMENT - CONTINUE READING BELOW
FN Tip: Before slathering this on, be sure to exfoliate your pout to avoid a patchy-looking tint. You can use a facial wipe to gently slough away the dry, flaky texture on your lips, and follow this up with a sweep of your trusty lip balm. 
BLK Creamy All-Over Paint 
P399, Glorietta, SM Makati, SM Megamall and more branches here 
ADVERTISEMENT - CONTINUE READING BELOW
This product isn't technically just a lip stain; it's a liquid tint that works for your puckers, your cheeks, and your lids! With its romantic shades such as Peony (a rosy pink hue) and Daffodil (a warm, peachy hue), creating a blooming look, whether for date nights or for a reunion with your girls, is extra-easy. The color payoff is A+ so one dot of this creamy blush goes a long, long way. 
ADVERTISEMENT - CONTINUE READING BELOW
Here are other multitasking beauty products that'll help shorten your morning routine: 
Hourglass Ambient Lighting Powder 
P2,900, Sephora PH
Use it as: Face powder and highlighter
As much as possible, you want to use fewer products when you're in a rush, so be strategic with what you pick. Rather than opting for a mattifying face powder, pick up an illuminating one so you can set your BB cream or concealer and add a bit of radiance to your skin all in one go. Don't worry, this fine, silky powder is shimmer-free; it has a subtle sheen that grants the skin a lit-from-within glow.  
ADVERTISEMENT - CONTINUE READING BELOW
Sunnies Face Fluffmatte   
Use it as: Lipstick, cream blush, and eye shadow
This highly-raved lipstick's creamy, buttery formula makes it possible for you to dab and blend it onto your lips, lids, and cheeks to achieve that easy, "fresh lang" everyday makeup look. We recommend the shades Vacay (a peachy hue) and Nudist (a warm, almond nude color) if you want to use this lipstick for your entire face!
ADVERTISEMENT - CONTINUE READING BELOW
Ponds Flawless White BB Cream  
P299, available at leading grocery stores and Watsons stores nationwide
Use it as: BB cream, moisturizer, and sunscreen
This BB cream has been around for years yet it's still well-loved by Pinays to this day (Heart Evangelista even swears by it), mainly because it's hard-working, and and it's so easy to use! This non-sticky product offers just enough coverage to even out your skin tone, brighten your complexion, and keep it protected from sun damage. Basically, it's an ideal multitasker. 
ADVERTISEMENT - CONTINUE READING BELOW
Snail White Sunscreen CC
Use it as: Sunscreen and CC cream
Reach for this tinted sunscreen on days when you just can't be bothered to apply foundation. It's loaded with SPF 50++ to protect your skin from sun damage that can shrivel up your skin cells and it doubles as a CC cream (a.k.a a color-correcting cream), too. Its sheer tint reduces redness, making your skin look ten times better even without an ounce of foundation on. 
ADVERTISEMENT - CONTINUE READING BELOW
Biore UV Perfect Spray
P385, available at Beauty MNL, Watsons, and SM Beauty
Use it as: Face and body sunscreen 
How many times have you skipped applying SPF out of sheer laziness? If you don't like slathering sunscreen on your body, then invest in a spray-on product. It makes applying SPF so simple that it won't feel like an extra step in your routine. 
ADVERTISEMENT - CONTINUE READING BELOW
While some sunscreen sprays tend to leave a white cast on your face (meaning, you'll still have to blend the product), Japanese brand Biore's UV Spray easily disappears: its formula is fast absorbed by the skin so you won't feel sticky or uncomfortable, especially if you apply makeup over it. The only downside with sunscreen sprays is that their effects don't last as long as their gel and lotion counterparts, so always make sure to bring a can in your bag and reapply within the day. 
ADVERTISEMENT - CONTINUE READING BELOW
Load More Stories