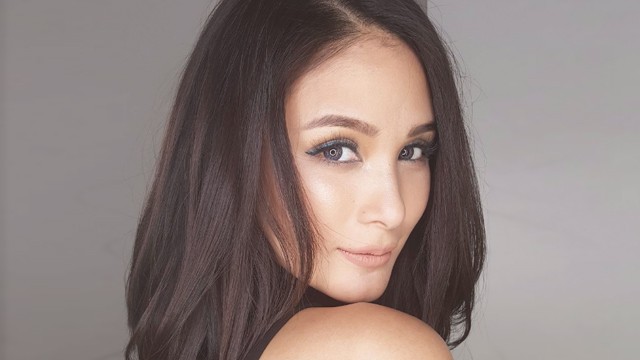 Heart Evangelista has a lot on her plate. Besides finishing 15 paintings in time for her 2017 exhibit, she's busy shooting for her GMA soap, painting Hermes bags, and being a modern beauty icon. After releasing her beauty book, This Is Me, Love Marie, she is now releasing a capsule lipstick collection with local brand Happy Skin.
ADVERTISEMENT - CONTINUE READING BELOW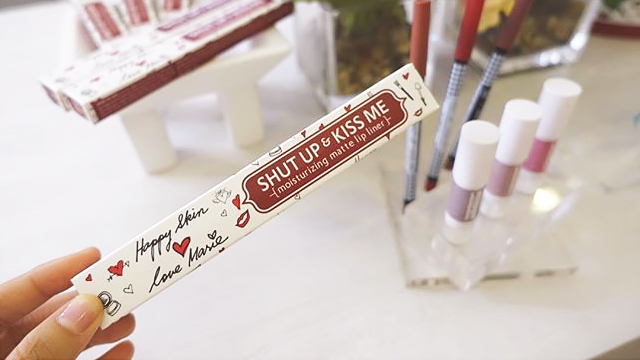 The Happy Skin x Love Marie lipstick collection is composed of different shades of nude and red mini matte lipsticks and lip pencils that can work for any skin tone. The process took half a year, and Heart couldn't be happier that she landed this collaboration. "I actually approached them. I'm super duper crazy over makeup, and I just came out with a beauty book. I wanted something that came from that," she explains. "I'm a fan of Happy Skin. The readers of my book ask what I use, so I thought it would be a good idea to tie up with Happy Skin," she further tells.



The matte lipsticks from her collection contain moisturizing ingredients. "These ones won't crack your lips, [and] to get the [really] matte [effect], we have the lip liners," Heart shares. "The lip liners are darker in color, and you can actually mix [them] with the lippies," she tells.

Since matte lipsticks tend to crack on the lips, we asked her secret to making matte lips work. "At night, I moisturize my lips with my eye cream. The extra you have [on your fingertips], you put that on your lips," she dishes on. "On a normal day, any kind of lip balm, before I put it (the matte lipstick) on. [To retouch,] I apply the matte lipstick first, then the lip balm para kumapit."
ADVERTISEMENT - CONTINUE READING BELOW
Try: Happy Skin x Love Marie Collection is available at SM counters and at www.happyskincosmetics.com.

We also got a peek at the mainstay beauty loot she has in her everyday makeup kit: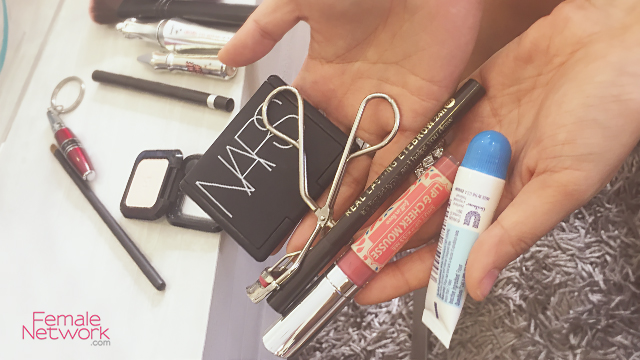 "I use a nice highlighter for the [inner corner of the] eyes—can't live without that. Mascara always. I like it waterproof because I cry a lot when I'm taping. My eyelash curler, a [makeup] brush, and eyeliner — during the day  I like it brown, at night, I like it black para sharp. Brown is softer, hindi masyado matapang. You want to [look] friendly. Kahit naka-cat's eye ka, sweet parin."

"Before I had so much. My bag was heavy because of my kikay kit. Parang it's all about being vain na lang. Parang nakakahiya mas mabigat 'yong kikay kit kaysa sa buong bag ko," she confesses. When asked the five essentials she'll keep in her kit, she chose an eyebrow pencil, lipstick, lip balm, blush, and an eyelash curler. "I'm really a lipstick and kilay kind of girl." So are we, Heart, so are we.
ADVERTISEMENT - CONTINUE READING BELOW
Load More Stories