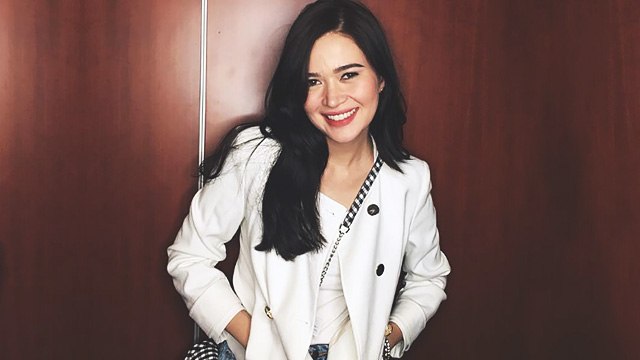 It's an automatic misconception that when you say sexy, it means baring one's body. But it is actually about having the right attitude, confidence, and maybe a few style tweaks. Below, we share classy ways of being sexy.
Go for va-va-voom hair
There's a reason why the term 'sexy bedhead' exists. Tousled hair with a volumized crown gives off wild vibes without the need to wear skin-baring clothing.
ADVERTISEMENT - CONTINUE READING BELOW
Wear sexy lingerie underneath
Whether you're in your cozy t-shirt or a crisp button-down, racy underwear (just make sure it stays incognito, okay?) can psych your mind that you're a vixen hiding in sheep's clothing.
Spritz on a seductive scent
According to perfume experts, vanilla, jasmine, and musk can give off whiffs of attraction. Vanilla is associated with arousal (!!!) for both men and women. Jasmine has a compound that's also present in our hoohas. Musk is derived from male deer sex glands—hardcore, right?
Put on heels
Besides making your legs appear longer and leaner, the right pair can make you feel like you can do anything. But of course, if they're painful to wear, take them off. Your discomfort will show on your face and stride.
Understand that less is more
In terms of flaunting your assets, it's better not to show them off all at once. Keep a bit of mystery! If you think your bewbs are amazing, wear a tight top to highlight your girls' fullness, then cover your legs to keep your look balanced.
ADVERTISEMENT - CONTINUE READING BELOW
Have a decent sense of humor
If you aren't pikon and can pick up and throw sensible jokes, it will be easy for other people to talk to you—and discuss diverse topics as time progresses. What's sexier than a great conversation?
Maintain eye contact
A steady gaze with the person you're conversing with is a sign that you are listening intently and focusing on them.
Learn new skills
Take short courses, or go all out and get a master's degree. Enriching your mind exposes you to new possibilities (and new people) and makes you more confident, so never stop learning.
Know when to step up
Gone are the days when the damsel in distress was the lead character. Communicate effectively if you believe that something needs to be 'fixed' or reassessed without sounding like b*tch. Be mindful of your tone, words, and actions so you always remain respectful. Being a strong-willed woman is sexy.
ADVERTISEMENT - CONTINUE READING BELOW
Be okay with going solo
Having a steady and reliable girl squad sure is fun and being with a beau that loves you is amazing, but it's totally awesome to go solo, too! You know how to have fun and be truly happy on your own. Eat at your fave resto, or be bold and take that Cuba trip you've always wanted. You are the only one that can limit yourself.
Genuine happiness is sexy, remember that.
Comments
Load More Stories