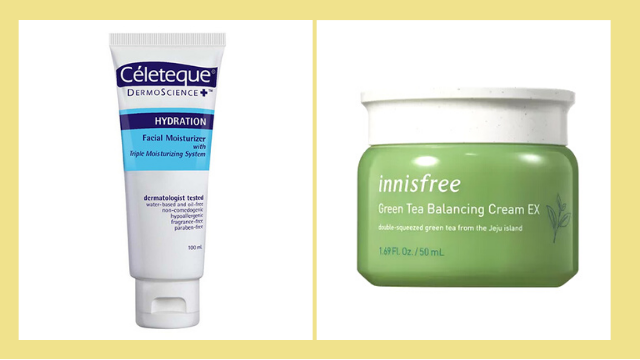 Moisturizers are essential skincare products. Not only do they help keep our complexion hydrated and plump, but they also help fight certain skin issues like fine lines and breakouts. 
ADVERTISEMENT - CONTINUE READING BELOW
If you're dealing with either dry or oily skin, picking the right moisturizer can be a walk in the park. But for most of us who have the combination type—the most common of all skin types, apparently—we're faced with the challenge of finding hardworking products that can cater to two different conditions at the same time.  
How to tell if you have combination skin
While many women tend to think of their complexion as either dry or oily, it's more often than not a combination of both for most people. You'll know that you have combination skin if you experience the following:
Your T-zone (forehead, nose, and chin) tends to be oily, while the rest of your face remains dry. 

The pores on some parts of your face (usually the nose) appear to be larger and more visible than the pores on other parts of your skin. 

The weather influences how oily your T-zone gets, but it has no effect on your cheeks.

You feel different textures on your face. In some areas, your skin could be rough or dry to the touch, while some patches feel greasy.
If you can't tell right away, try to wash your face with a gentle cleanser and leave it bare for about an hour. Afterwards, take a piece of tissue or blotting paper and dab it on different parts of your skin. If there's sebum on your forehead and nose but not on your cheeks, then you definitely have combination skin. 
How to choose the right moisturizer for your skin
There are several ways to approach moisturizing a complexion with contrasting needs. For one, you can try applying your product of choice only on areas that need hydration, such as your cheeks and jawline. If you have the budget for it, you can also go for a pair of moisturizers: one that will keep your dry patches in check and one that will cater to your oily skin's needs. 
But if you must go with only one product, the key is finding a gentle moisturizer that can provide balanced pampering. Try any of these:
ADVERTISEMENT - CONTINUE READING BELOW
CÉLETEQUE, P250/100ml on Celeteque website, P259.75/100ml on Lazada, P258/100ml on Watsons
This budget-friendly product boasts of a water-based and oil-free formula, ideal for combination skin. Even better: It is non-comedogenic, meaning that it won't clog your pores! Its Triple Moisturizing System uses glycerin, pro-vitamin B5, and aloe vera extracts that can give you a dewy complexion as long as you make a habit of applying it every morning and night.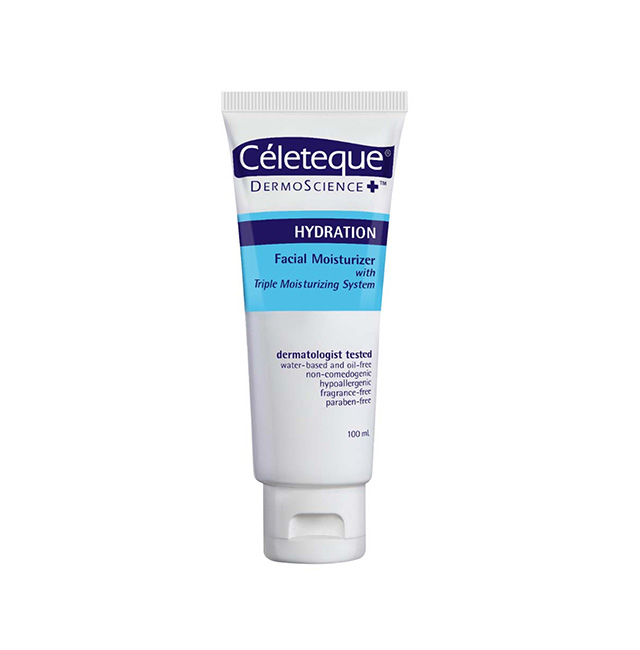 ADVERTISEMENT - CONTINUE READING BELOW
NEUTROGENA, P766/50g on Lazada, P820/50g on Shopee
This award-winning moisturizer features a formula that's easily absorbed by the skin for lasting hydration. It does this with hyaluronic acid, a natural hydrator that attracts moisture and locks it in the skin. And by the way, this product is also oil-free and alcohol-free!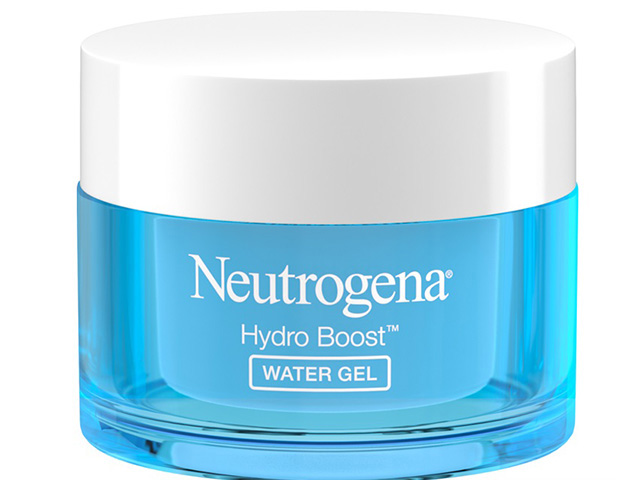 ADVERTISEMENT - CONTINUE READING BELOW
WISHFUL, P3,350/55g on Sephora.ph
If you love luxurious textures, look no further than this balm-jelly moisturizer. Suitable for all skin types, the water-in-silicone emulsion keeps your complexion moisturized for up to 24 hours. As a bonus, it has niacinamide that can help brighten your skin and minimize the appearance of large pores.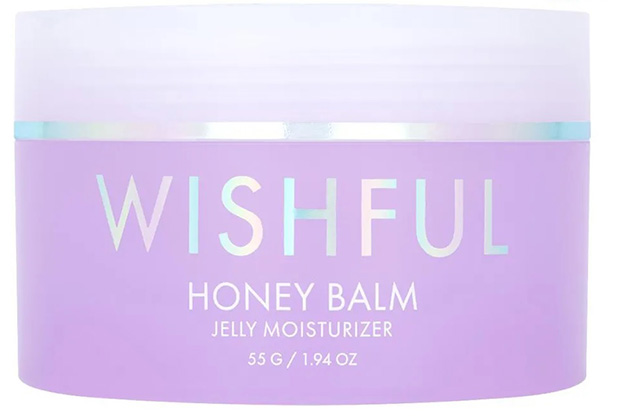 ADVERTISEMENT - CONTINUE READING BELOW
INNISFREE, P900/50ml (from P1,040) on Lazada, P585/50ml (from P1,300) on Shopee
This beauty cream is specifically formulated to help hydrate combination and oily skin. Infused with green tea, an ingredient known for its numerous skincare benefits, this moisturizer will provide instant hydration to the driest parts of your face. For best results, use it with Innisfree's popular Green Tea Seed Serum.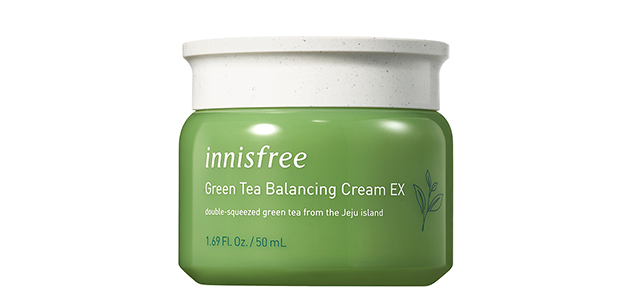 ADVERTISEMENT - CONTINUE READING BELOW
KIEHL'S, P2,100/50ml on Lazada, P1,708 on Shopee
Here's the thing: Some of the oils we use in our skincare routine can clog the pores and trigger breakouts in the areas of our skin that are already oily in the first place. To tame those shiny spots, add this oil-free, non-comedogenic moisturizer from Kiehl's to your beauty kit. It deeply nourishes the skin and seals in moisture without leaving a sticky film.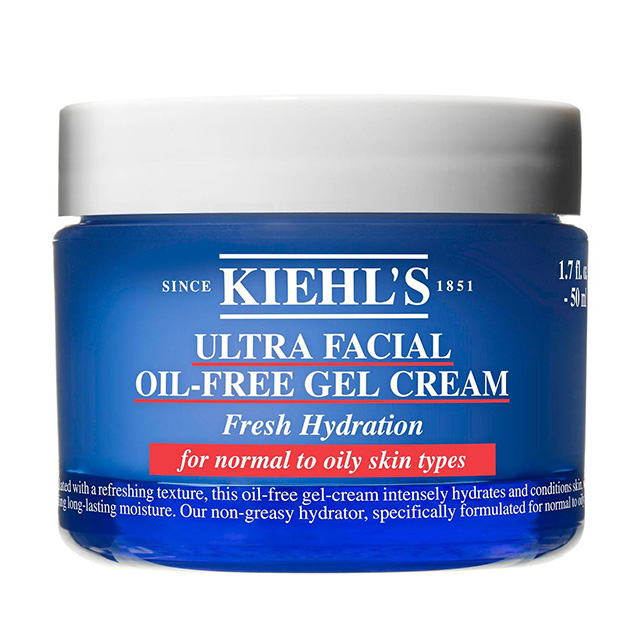 ADVERTISEMENT - CONTINUE READING BELOW
CLINIQUE, P2,050/125ml on Lazada and Rustan's
This water-jelly facial moisturizer will not just keep your skin hydrated for up to 24 hours, but it will also protect your complexion from irritants and pollution. Because of its lightweight oil-free formula, it's suitable for all skin types, including combination skin. You'll love that this product is non-sticky and leaves no residue when applied.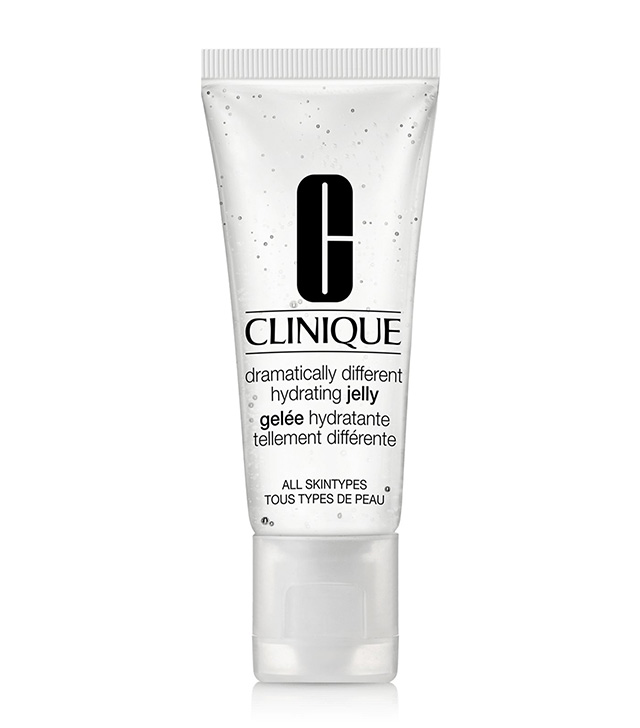 ADVERTISEMENT - CONTINUE READING BELOW
THE ORDINARY, P390/30ml on Sephora.ph, P418/30ml (from P1,300) on Shopee
This moisturizer is called Natural Moisturizing Factors because it contains components naturally found in the skin, such as amino acids, ceramide precursors, and hyaluronic acid. It will keep your complexion hydrated by creating a protective barrier that locks in moisture. When applied, this must-try from The Ordinary feels non-greasy and mild.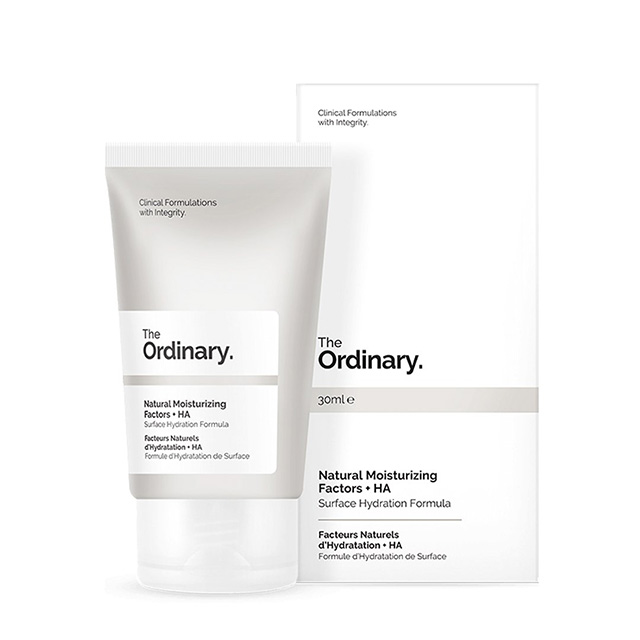 ADVERTISEMENT - CONTINUE READING BELOW
Load More Stories