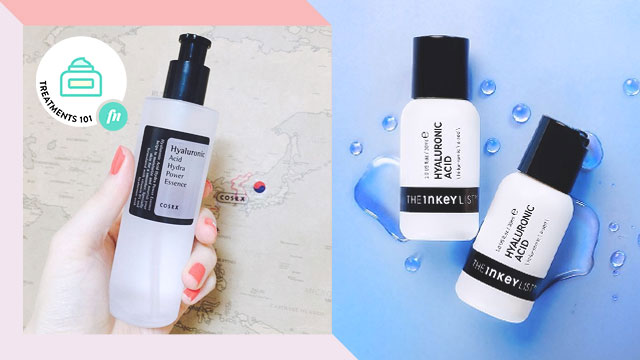 Fun fact: The reason why babies have the softest skin is that they are born with a high amount of hyaluronic acid—a natural substance found in the body that retains moisture. Unfortunately, like collagen, the production of hyaluronic acid slows down as one grows older. This is why many industry experts would suggest using hyaluronic acid, as a topical product, to those who are looking to maintain a smooth, supple, and generally, youthful-looking skin. 
ADVERTISEMENT - CONTINUE READING BELOW
"As long as it is in the right formulation, it will make the skin appear more dewy and younger because it improves skin elasticity," Dr. Kavita Mariwalla, a dermatologist in New York City, tells Harper's Bazaar. 
Although it has "acid" in its name, hyaluronic acid is far from irritating. Unlike popular acids like glycolic and salicylic, the gentle ingredient doesn't exfoliate dead skin cells; its main job is to nourish, plump, and even soothe acne-prone and sensitive skin, so it generally works for all skin types. You can conveniently find this star ingredient in many moisturizers, serums, sheet masks, 'Glass skin' facials, and even fillers! 
To get you started, here are a couple of hyaluronic-infused skincare products worth trying out:   
1. This popular Japanese lotion contains four types of hyaluronic acid to give you that bouncy, "glass" skin. It's alcohol- and fragrance-free so it'll mesh well with your potent serums. 
TRY: Hada Labo Hydrating Lotion, P685/170 mL, Watsons
2. Formulated with 2% hyaluronic acid, this clear serum plumps up fine lines and hydrates the skin for a healthy-looking complexion. 
Use it as your first serum to allow your skin to better absorb its hydrating formula. 
TRY: The Inkey List Hyaluronic Acid Serum, P515, Sephora.ph
ADVERTISEMENT - CONTINUE READING BELOW
3. Applying a few drops of this potent essence before your moisturizer is worth the extra step as it helps get rid of unwanted dry patches. Use it at night to wake up with softer skin. 
TRY: COSRX Hyaluronic Acid Hydra Power Essence, P1,050, Beauty MNL
4. Aside from hyaluronic acid, this moisturizing cream's whipped consistency is packed with vitamin B3 to not only nourish but also brighten dull skin. 
ADVERTISEMENT - CONTINUE READING BELOW
TRY: Pond's Age Miracle Whip Day Cream, P1,429, Lazada
5. This hyaluronic acid-soaked cotton mask will come in handy when you need to prep your skin before makeup application. It's formulated with hyaluronic acid to hydrate, refresh, and soften a dehydrated complexion.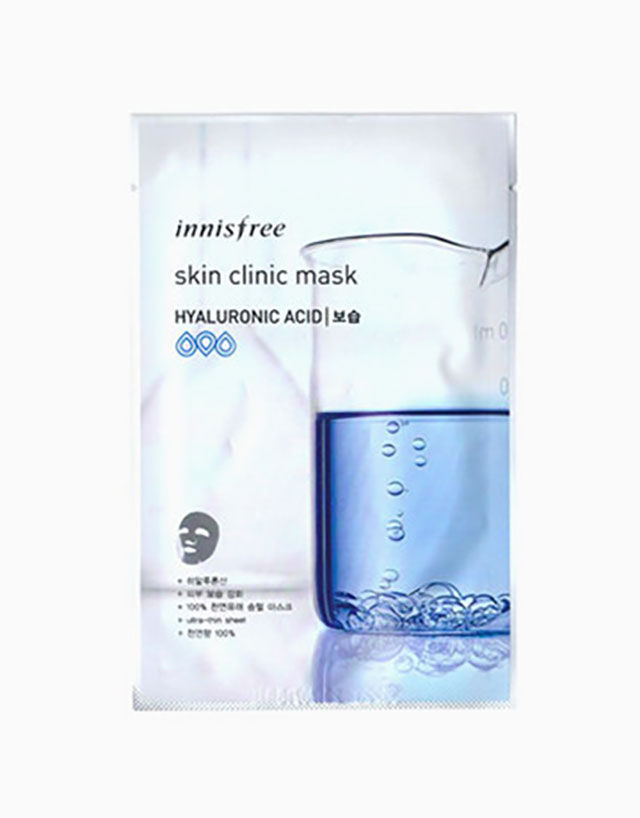 TRY: Innisfree Skin Clinic Mask: Hyaluronic Acid, P115, Beauty MNL
ADVERTISEMENT - CONTINUE READING BELOW
6. This is the exact hydrating serum that Skin Station uses to revitalize the skin and soothe one's pores after a facial. It contains hyaluronic acid and vitamin C. 
It has a light gel consistency so it never feels sticky when worn by day!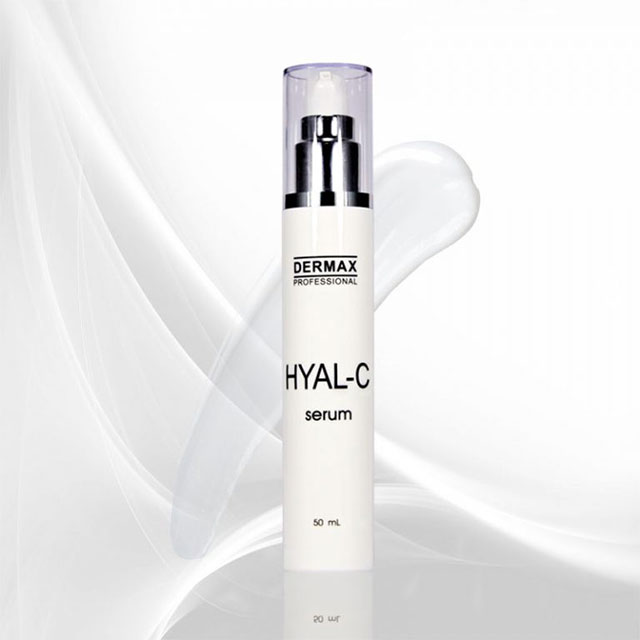 TRY: Dermax Professional Hyal-C Serum, P1,375, Skin Station 
ADVERTISEMENT - CONTINUE READING BELOW
Load More Stories