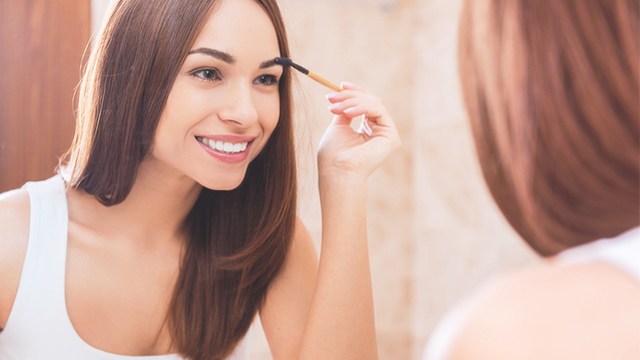 The secret to looking neat, polished and professional rarely lies in the price of the products you use. More often than not, it's in choosing the right products for your skin tone (and skin type!) and knowing the right way to apply them.
Here are some tips to always look photo, client, and party-ready without spending too much:
ADVERTISEMENT - CONTINUE READING BELOW
Develop a proper skincare regimen.
A flawless face starts from the skin. Sure, lots of products available in the market offer medium to full coverage, which can definitely help you in case of a breakout, but why rely on makeup tricks when you can start with a smooth base? Start by identifying your skin type, and then finding the right regimen to follow based on your lifestyle. If you need help, here's a comprehensive guide to determine your next steps.
CONTINUE READING BELOW
Recommended Videos
Ace your base.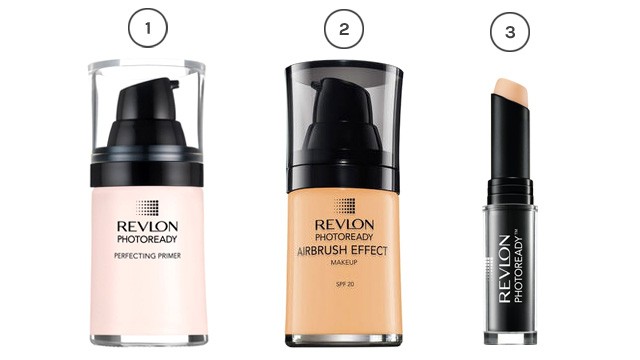 ADVERTISEMENT - CONTINUE READING BELOW
TRY: (1) Revlon Photoready Perfecting Primer, P825; (2) Revlon Photoready Airbrush Effect Foundation, P925; (3) Revlon Photoready Stick Concealer, P625
The key to looking polished at all times is to make sure your makeup stays in place. After rinsing and cleansing your face, apply a mattifying primer that will even out your pores, acne marks, and light wrinkles.
When putting on concealer, make sure to use light, tapping motions instead of stroking the product into your skin. This will help you achieve that airbrushed effect. (If you want to be extra sure, use some powder to set it--especially under your eyes.)
When applying liquid foundation, try using an oval brush for even coverage. Without one, you can use your fingers so you can control the foundation. Gently put two dabs on your forehead and on your cheeks, and one on your nose and another on your chin before you start spreading.

ADVERTISEMENT - CONTINUE READING BELOW
Nail that glow.
TRY: (1) Revlon Powder Blush in Mauvelous, P575; (2) Revlon Rose Glow Highlighting Palette, P625
It's easy to go overboard with blush, and hard to unlearn old habits. For instance, smiling while applying your blush will only make your face look saggy. Learn how to apply blush according to your face shape here.
ADVERTISEMENT - CONTINUE READING BELOW
You should also remember to highlight just enough to achieve a light flush, especially if your goal is to look put-together. Aside from your cheekbones, be sure to highlight the bridge of your nose, the inner corners of your eyes, and the centers of your forehead and chin. 
Enhance your best features.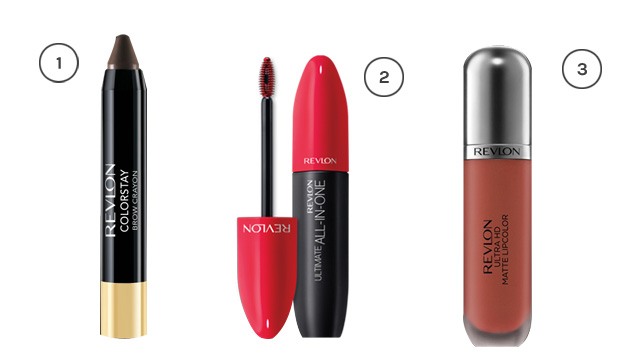 ADVERTISEMENT - CONTINUE READING BELOW
TRY: (1) Revlon Colorstay Brow Crayon, P375; (2) Revlon All-in-One Waterproof Mascara, P650; (3) Revlon Ultra HD Matte Lipcolor, P575
Sometimes, less is more. Pay attention to the parts of your face that you want to emphasize instead of dramaticizing everything. For your kilay, using a brow crayon instead of a pencil will make for more natural-looking arches. 
For your lips, choose an MLBB shade that will make you look fresh and sweet. (Our current fave? Revlon's Ultra HD Matte Lipcolor in Forever--tried and tested on different medium to morena skin tones.)
Style your hair.
This is a step often taken for granted, but how you style (or even just part) your hair can make or break your look. You don't need to limit yourself to a neat bun in order to look your best. Even an intentionally messy 'do can make you look first class when paired with the right outfit.
ADVERTISEMENT - CONTINUE READING BELOW
Here are some hairstyles you can try if you're in a rush--and if you're not a hairstyling expert just yet.
Comments
Load More Stories