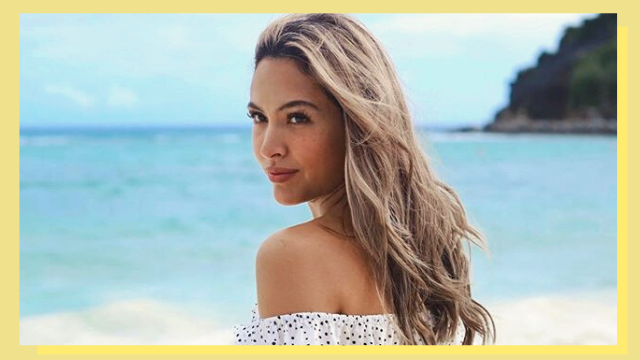 It's not just a simple yes or no answer when you make a drastic beauty decision in your life. There's a lot to consider: the amount of maintenance to be done, the products you need to buy, the extra care you have to do post-treatment. More than that, what usually comes with a brand new look is a hefty price tag—just like in coloring your hair to an ombre or balayage style—which is why it's a commitment and investment in itself and in yourself. 
ADVERTISEMENT - CONTINUE READING BELOW
CONTINUE READING BELOW
Recommended Videos
The general bane of every dark-haired Pinay's existence is the desire to lighten her tresses. There are hundreds of hair-related articles devoted to addressing this particular pain point, telling you to change your hair color to milk tea or ash blonde or ash brown or ash gray and so on and so forth. Be that as it may, what isn't typically talked about is what happens after you get the coveted shade. One big concern after you dye your hair lighter is that it turns into a brassy or warmer tone than normal, which typically happens when dark-haired women bleach their hair. But that shouldn't ultimately keep you from dyeing your hair to the color you want. All you need to do is apply some good old-fashioned TLC to maintain your colored tresses. Here's how to do it: 
ADVERTISEMENT - CONTINUE READING BELOW
1. Use purple shampoo (and conditioner.)
Regular shampoo contains sulfates, which are harsh surfactants that help wash your hair from dirt. The problem is it strips away all the good stuff, too—namely, the toner that gives your colored hair that luscious, enviable shade. Purple shampoo is much gentler on your blonde dye job and helps neutralize the warm brassy tones from showing up in your hair in the long run.
ADVERTISEMENT - CONTINUE READING BELOW
TRY: Beach Born Classy Not Brassy Shampoo, P350, and Classy Not Brassy Shampoo Conditioner, P198, available online
2. Invest in a shower filter.
The tap water that comes out of your shower contains mineral deposits that can exacerbate the brassiness of your hair. We're talking chlorine, metals (like iron), and even minuscule amounts of chemicals that, once in your hair, could potentially make your dye job look warmer than usual. To resolve your hard water situation, invest in a shower filter. Don't take the term "invest" lightly either as installing a shower filter could be a little pricey, but it might just be worth the effort, especially if you're the type who keeps her hair on the blonde side.
3. Don't wash your hair every day.
This is one of the most basic rules of hair care, and it doesn't only apply to natural tresses. Even if you already have purple shampoo in your arsenal, it's essential to give your hair some time away from the shower to prevent your hair color from fading or turning dull. There's a lot of benefits to keeping your hair out of the shower, including time for your natural oils to coat your hair and protect it from split ends and breakage. But if you're uncomfortable with the idea because you have greasy hair problems, then here's your solution.
ADVERTISEMENT - CONTINUE READING BELOW
4. Use dry shampoo.
If you've never used dry shampoo in your life, prepare yourself for a mind-blowing experience. For those days off from the shower, dry shampoo makes your hair look good as new—sometimes, even better than freshly washed hair. Dry shampoo works by absorbing the excess oil and sweat from your hair to get rid of the greasy look, and it can even give you a blow-out effect, adding volume and bounce to your hair, the same way blow-drying your hair would. Keep in mind however that dry shampoo doesn't actually clean your hair, which is why this plus washing your hair every other day goes hand-in-hand.
ADVERTISEMENT - CONTINUE READING BELOW
TRY: Dove Volume And Fullness Dry Shampoo Refresh + Care, P299, Robinsons Department Store, Watsons, The SM Store 
5. Schedule a salon appointment.
If your brassy hair seems like it's gone past the point of no return, then it's time to book that appointment with your colorist. This is particularly a must-do after you've spent your vacation lounging in the pool or beach, as your usual at-home remedies might not be enough to maintain your hair color. Think of it as a touch up with your hairstylist, which is something you should definitely do when you're sporting an ombre, balayage, or full color, just to check if you need to top-up on hair toner or a keratin treatment to color-correct your hair and bring it back to its original shade.
ADVERTISEMENT - CONTINUE READING BELOW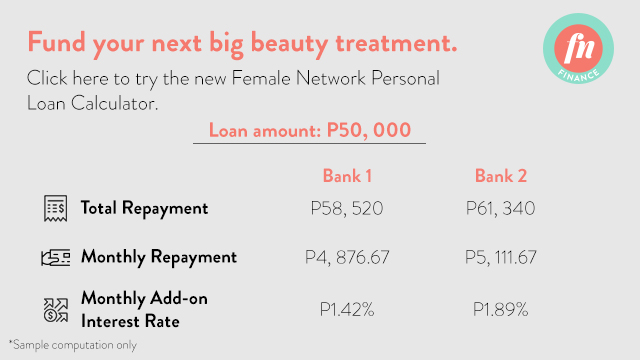 Comments
Load More Stories