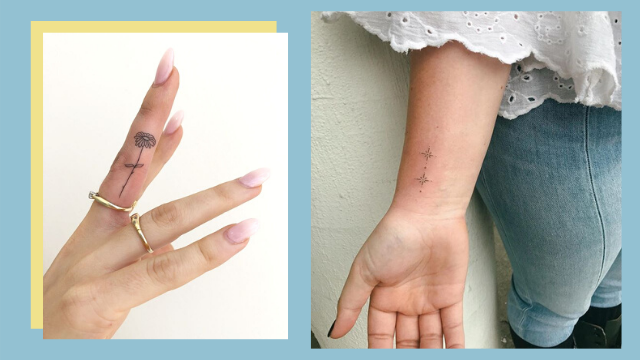 When it comes to getting your first tattoo, choosing a small design makes the most sense. Other than being (hopefully) less painful, it can be easily hidden when the need arises. So that leaves us with the question: Which spots are the most low-key? Below, we've listed down prime areas that ensure your body art stays concealed from prying eyes:
ADVERTISEMENT - CONTINUE READING BELOW
CONTINUE READING BELOW
Recommended Videos
1. Underboob
Generally speaking, any tattoo that is done in the bonier areas of the body are more painful since there isn't much fat to cushion it. This doesn't stop people from getting inked in those places, like the underboob. Other than being aesthetically pleasing, it's also easily hidden by your bra and clothes.
2. Side of your finger
If you want something really low-key, the side of your finger is a good spot to place your ink. The con? This will hurt since it's in a very bony area. The pro, though, is that your tattoo session will go a lot faster since there's less surface area being covered.
3. Behind your ear
If you don't want to go for the usual placements, behind your ear is a cool and unique spot for your tattoo. It can easily hide it with your tresses, especially if it's long. People would have to look really hard to spot the ink!
ADVERTISEMENT - CONTINUE READING BELOW
4. Ankle
The ankle is the perfect place for a low-key tattoo since it's not really a spot people look at all the time.  Again, this is one of the bonier areas, so keep that in mind if you have a low pain tolerance.
5. Hips
For a more tasteful spot, try getting inked on your hips. It's super cute and can be hidden just as easily as it can be shown off! No one but you will know it's there until you flaunt it.
6. Wrist
Another popular semi-hidden spot is your wrist. Despite its process being a little painful since it's closer to your hand, it can be easily be concealed with a watch or bracelet!
This story originally appeared on Cosmo.ph.
Comments
Load More Stories