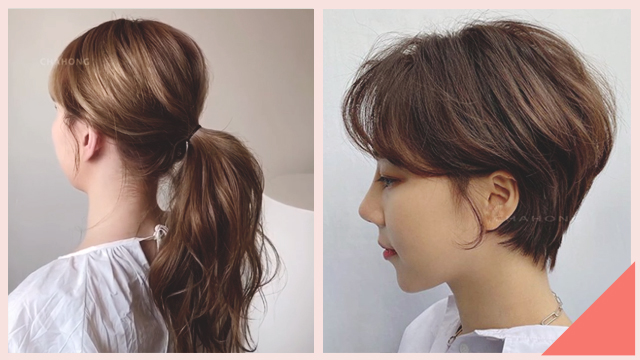 If you have naturally thin hair or have noticed gradual thinning over the years, change your haircut or go-to styling methods to cheat your way to fuller-looking tresses. Here are looks recommended by Korean hairstylist Cha Hong that you can try ASAP:
ADVERTISEMENT - CONTINUE READING BELOW
Hot topic: 6 Classic Perfumes That Can Be Your Signature Scent in Your 30s
1. Side bangs and wispy bangs
Side bangs can instantly add volume to your hairline by filling in the empty spaces around your face that lack strands. Meawhile, a full fringe will give the top of your head more volume, provided that you opt for a wispy style over a thick cut.
CONTINUE READING BELOW
Recommended Videos
2. Chin-length bob
A short, one-length bob won't just make you look younger, but the blunt cut will hug your jawline and provide an illusion of fuller locks. When paired with a layered fringe, you'll achieve soft layers that will compensate for flat-looking roots.
3. Textured pixie cuts
Variations of long pixie cuts deliver a fresh, youthful vibe plus natural-looking texture to your hair. You can pair it with side bangs to amplify the volume or add highlights for more texture without extra cuts.
ADVERTISEMENT - CONTINUE READING BELOW
4. "Frida cut"
Cha Hong describes this look as a layer-filled haircut that maximizes the volume on both the top and back the head. It's like a modern and more flattering take on a mullet, and according to the hairstylist, is now popular in Korea for its unique vibe that also suits fine hair.
ADVERTISEMENT - CONTINUE READING BELOW
Hot topic: 5 Things You Can Do to Treat Large Pores in Your 30s
5. Long hair with face-framing layers
Long hair in a uniform length accentuates thinness and tends to look flat. To remedy this, cut it in long layers will compensate for the "sagging" parts, especially around your face and around your collarbones. Go for curtain bangs for a soft look, or a texturizing style like a shag haircut for that beach-inspired vibe.
ADVERTISEMENT - CONTINUE READING BELOW
6. Hacked ponytail
Regular low ponytails will only make thin hair appear even thinner, so Cha Hong recommends changing how you tie your strands. First, give yourself a subtle lift by aligning the ponytail to the back of your hair instead of letting it rest at the nape of the neck. After securing it with a hair tie, insert a small clamp inside your ponytail to cheat more volume on the hanging end.
ADVERTISEMENT - CONTINUE READING BELOW
Watch the video below for a complete demo:
7. Scrunchie-covered updo
According to the hairstylist, covering your buns with a scrunchie will make the lump at the back of your head appear bigger, giving the appearance of thicker hair. It adds a cute '90s touch to your look, too!
ADVERTISEMENT - CONTINUE READING BELOW
Watch the video below for more recommendations and tips from Cha Hong: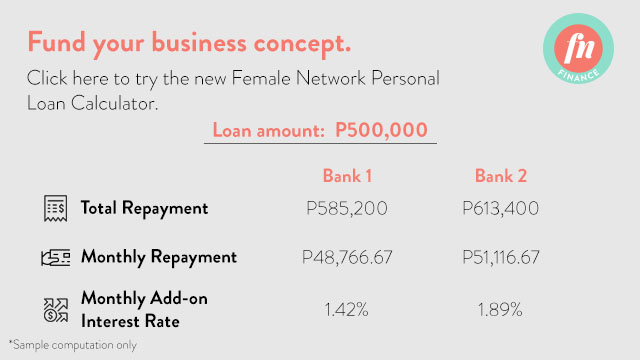 Load More Stories