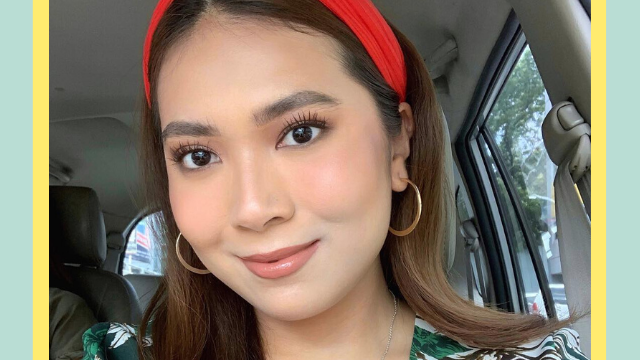 As a woman, you take both pleasure and pain in the availability of beauty services to get your nails done, hair trimmed, lady bits waxed, and brows threaded.
The on-going crisis may have made you realize how you've been majorly dependent on all the conveniences offered to you on a daily basis before the quarantine, but you don't necessarily have to wait until after the lockdown for you to "look" like yourself again. If you're not sure where to start, take your beloved kilay, for example. For a pair that only takes a fraction of your look, it's what it all comes down to when properly framing your face. Here, we asked Czari Domingo, National Brow Artist for Benefit Cosmetics, to share her expertise on how to properly care for your brows at home.
ADVERTISEMENT - CONTINUE READING BELOW
CONTINUE READING BELOW
Recommended Videos
Shaving vs. plucking
"With shaving, you simply cut the hair. This leaves your brow hairs with a blunt edge, which is why they might appear thicker," explains the London School of Makeup alumna. "Tweezing pulls the hair entirely from the root, so it grows back with a tapered edge, and allows a longer regrowth period, as compared to shaving." 
ADVERTISEMENT - CONTINUE READING BELOW
Razor vs. tweezers
While one option might sound more appealing than the other, using either a razor or a pair of tweezers is acceptable; it just depends on what you want to achieve and, more importantly, how well you know your brow shape. "Use a razor to shave stray hairs if you just want to maintain the shape [of your brows] and without waiting too long for these to grow back," Czari says. "This is the ideal and safe option for those who rely on brow experts and who aren't used to grooming their own brows but would like a cleaner look."
Tweezing, on the other hand, would be recommended for those committed to their brow shape and who really understand their brows. "If you're sure about which stray hairs you usually have removed, then it's pretty safe to pluck those out without drastically changing the way your brows normally look."
ADVERTISEMENT - CONTINUE READING BELOW
How to properly shape your brows at home
Using a brow pencil, start by outlining or "mapping" your ideal kilay shape. This will serve as your guide when shaping your brows.
Determine the starting point of your brows. Hold a brow pencil vertically and align it with the dimple of your nose—this should point to the area where your eyebrows should start.
Find your brow arch by aligning the brow pencil diagonally from the dimple of your nose to across the center of your pupil. 
Finally, to determine your brow tail, align the tool diagonally from the corner of your nose to the outer corner of your eye. 
Shape your brows every four to six weeks, depending on the rate of how fast your brow hairs grow.
ADVERTISEMENT - CONTINUE READING BELOW
Common brow-shaping mistakes
1. Using a magnifying mirror 
"Magnifying mirrors always make you think you need to remove more hair than you actually need to," warns Czari. Instead, use a regular mirror and remember to take a step back from time to time to see how your brows look like from a farther distance—this applies whether you're shaping your brows or applying product. "This will help you see your brows from a better perspective and will give you a better chance of getting even-looking eyebrows." 
2. Forcing to create a brow arch
This is the most common reason why eyebrows can look unflattering on one's face. "If you're not used to grooming your own brows, it's very easy to go overboard with the tweezers and make your arch higher than it needs to be," explains Czari. "Always do your research or consult a professional before deciding to do something drastic to your brows." 
ADVERTISEMENT - CONTINUE READING BELOW
3. Applying the wrong brow products
"Each and every product in [Benefit's] brow collection was made for a different brow dilemma in mind," she shares. "[In the same way], it's crucial to know what brow products you're using because you could be using the wrong one for your needs." For example, you might be using a thick brow pencil that's typically for evenly filling out your brows, but what you need is a fine-tip pencil to draw hairlike strokes. Or, the brow gel you're using volumizes your brows, but what you really need is a clear one with a stronger hold.
How to take care of your brows at home 
1. Use a clean spoolie to wipe off any excess skincare product that gets on your brow area.
2. Massage your brow area to stimulate blood circulation and promote hair growth. 
3. Apply a brow conditioner or castor oil to keep your brow hairs healthy. 
ADVERTISEMENT - CONTINUE READING BELOW
Here are some helpful makeup tips we learned from the brow artist: 
How to define full brows 
1. Brush your brows neatly. 
2. Use a full-coverage concealer to carve out the shape of your brows. 
3. Apply brow wax to highlight your brow shape and achieve a sharp and crisp look. 
How to reshape comma, overplucked eyebrows 
1. Try brow mapping, or use a brow stencil or a peg as a basis. 
2. Use an ultra-fine-tip pencil to fill in the ideal brow shape.
3. Create hair-like strokes in sparse areas for a more natural look.
How to deal with stubborn brow hair 
1. Do not tweeze or shave stubborn hair as this can throw off the balance between your brows. 
2. Apply a strong brow gel to your kilay and tightly press down the brow hairs in the direction you want them to go using your finger.  
3. If that doesn't work, apply a little lash glue for an even stronger hold—just remember to gently wipe off the glue when removing your makeup. 
ADVERTISEMENT - CONTINUE READING BELOW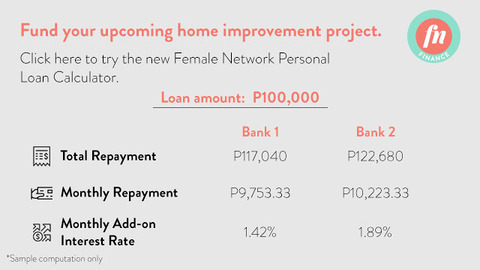 ADVERTISEMENT - CONTINUE READING BELOW
Comments
Load More Stories