When it comes to cheating your way into a smaller-looking forehead, bangs are usually the first thing that comes to mind. But if you're not ready to commit to a fringe, we found the next best solution: Trimming your baby hairs.
ADVERTISEMENT - CONTINUE READING BELOW
Korean YouTuber Chaeyoung shares this tip on her YouTube channel, saying that cutting her baby hairs fills in the gaps on her hairline and frames her face better. A secondary effect of this is that it'll put more hair around your forehead, covering some surface area without the need for bangs!
The cool thing about this haircut is that you can do it on your own at home. Here's a step-by-step guide that you can follow:
Step 1: Tie your hair.
Brush your hair back and gather it in a half-ponytail to display your hairline clearly and help you be more precise with your cutting. Chaeyoung suggests doing this haircut on dry hair, by the way, so you'll be less likely to commit any mistakes.
Step 2:

Gently pull out your baby hairs with your ring fingers.

Instead of taking your sections out one by one, rub the pad of your fingers gently around your hairline to naturally loosen the shortest strands out of your ponytail.

CONTINUE READING BELOW

Recommended Videos
Step 3: Comb the hairs towards the center.
Once the baby hairs are out, mist a fine-toothed comb with water and pull them towards the center of your face, like you're creating a frame.
Step 4: Trim the parts that reach the inner part of your face.
Create an imaginary circle or oval (depending on your face shape) that'll serve as your guide for cutting. Start from the roundness of your chin, the the center of the brow, the middle of the forehead, and so on. And then, start trimming the ends of the baby hairs that go past this imaginary guide.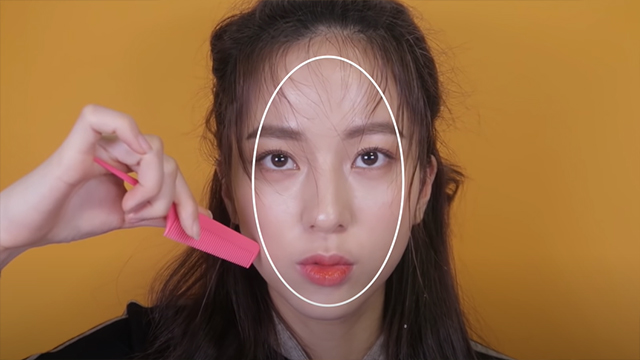 ADVERTISEMENT - CONTINUE READING BELOW
After doing this, your baby hairs will provide a natural face-framing effect, which will make your forehead look smaller and give the illusion of a lower hairline!
For a more in-depth tutorial, watch Chaeyoung's original video below: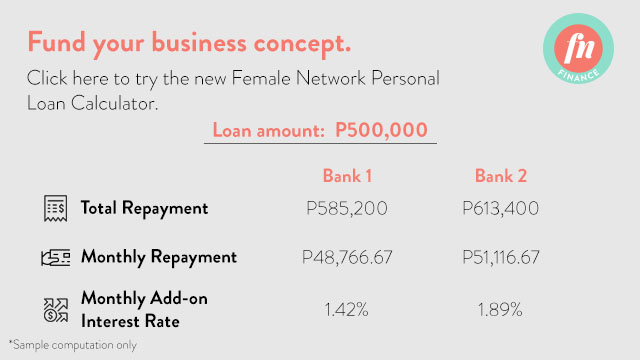 Load More Stories