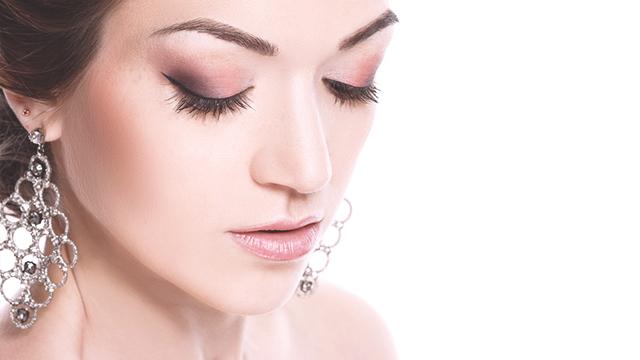 A diamond peel is one of the most common facial treatments that women have done, and with good reason. It's affordable with minimal downtime (diamond peel prices are usually around P600 to P2,000, depending on the package and clinic), and it produces almost instant results! But as with any skin treatment, it's important to know and understand what goes on during the procedure, along with any potential problems that could happen if you're not careful.
ADVERTISEMENT - CONTINUE READING BELOW
In an interview with FemaleNetwork.com, Dr. Jay P. Nuñez FPDS explains the science behind this popular procedure, as well as other helpful tips and proper aftercare:
FN: 

What is Diamond Peel?
DJN: Diamond peel(ing) or "DP," being one of the most popular clinic procedures requested in dermatology improves the quality of skin especially on the face/neck by mechanically exfoliating or removing dead skin cells using a carbon crystal-tipped pen over the skin's surface or in any part of the body [Ed's note: underam diamond peels are also a popular choice to get rid of chicken skin!]. The first generation of microdermabrasion equipments used fine carbon sand particles blasted onto skin using very high air pressure. Minor problem: these fine loose carbon crystals would accidentally get into the patient's eyes and cause irritations and even the expected results were slow. This was later resolved when a new generation of microdermabrasion machines came out using no loose carbon sand particles, but instead attached them (solid carbon crystals) to a handheld pen-like instrument, which in turn is attached to a suction pump that collects the microdermabraded skin with a filter at the end of the connecting hose.
CONTINUE READING BELOW
Recommended Videos
FN:

 

How is Diamond Peel Procedure Done?
DJN: After the patient's face is prepared by simple cleansing or washing, the handheld pen, which has an interchangeable tip of many types of crystal sizes (from super fine to super coarse) is run back and forth over an area of skin (usually face and neck), as a suctioning machine collects all the sloughed-off skin cells. The dermatologist can apply gentle to heavy pressure on the tip depending on how much skin cells he or she wants to microdermabrade. Immediate results would be a smoother, less pigmented, less oily, and lighter colored skin that literally "glows," as the massaging effects of the procedure can also improve the blood circulation.
FN:

 

How often should a woman get the procedure done to maximize diamond peel benefits?
DJN: Every two to four weeks is the usual treatment interval with hardly any downtime.
FN:

 

Is this something every woman should have done, or is it designed only for a specific skin type? Are there conditions that make it unsafe for some women to get peels?
Any age is safe. Women (and men) are qualified to undergo this microdermabrasion procedure as long as there are no contraindications like major active acne lesions with pustules and cysts, open skin, irritated or even infected skin.
ADVERTISEMENT - CONTINUE READING BELOW
FN:

 

Is there a right age to start? 
DJN: Microdermabrasion machines are very gentle on any type of skin and even younger kids can have it done.
The procedure is non-invasive, which means there is nothing that penetrates the skin surface. Some would combine it with topical solutions that are applied after the peeling procedure to minimize the resulting mild redness, which is short-lived. All in all, DP is safe, simple and effective in improving the overall quality of skin, which can be immediately observed after each session. Best results are for sun-damaged, pigmented skin of adults. However anyone with normal healthy skin can undergo this procedure.
FN:

 

Are all places that do diamond peels legitimate, or are there things to look out for? 
DJN: It is quite important to realize that procedures such as microdermabrasion should only be done by trained personnel and best by a Board-certified dermatologist for safety reasons. Although some clinics have their assistants like nurses, skin aestheticians etc. who can also do these procedures safely with the proper training, and if possible, with direct supervision by a Board-certified dermatologist. Some non-medical places such as salons, parlors, Commercial skin spas etc. may also advertise similar services because there are other machines which are made available for them. Important thing is the safety of the client/patient and these non-medical places may not practice effective sterilization of their equipments. Every use of the microdermabrasion tip must be sterilized to prevent contamination and spread of possible infectious agents (Warts, Viral infections like HSimplex or bacterial, etc.)
ADVERTISEMENT - CONTINUE READING BELOW
FN:

 

Is there anything they should do to prepare for the diamond peel before and after?
DJN: No special preparation is required for the treatment but an initial evaluation by the dermatologist is important to assess the patient's skin condition that may contraindicate microdermabrasion.
FN:

 And any specific diamond peel aftercare tips

?
DJN: Patient may apply nothing after each procedure or the doctor may already apply some moisturing creams to lessen the resulting dryness, as microdermabrasion also removes surface oil. Patients may continue applying some topical creams or lotions with SPF as prescribed by the attending dermatologist.
Curious about other women's experiences or diamond peel reviews? Join the conversation on Girltalk!
Load More Stories