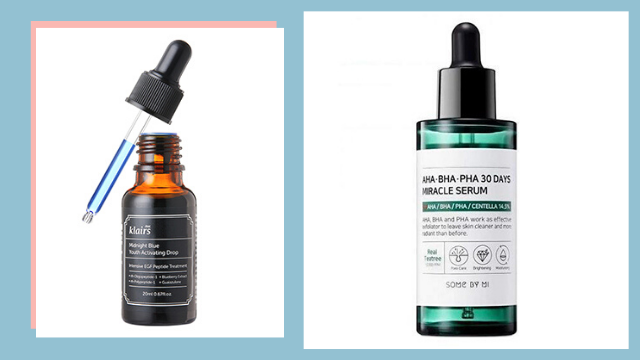 With the overwhelming amount of options that K-beauty offers, choosing just one serum to add to your skincare routine proves to be a tough job. It's not enough to narrow down your options either—it's important to know exactly what your skin needs to find your perfect match. Ahead, we list 10 must-try formulas to guide you in your search:
ADVERTISEMENT - CONTINUE READING BELOW
1. Midnight Blue Youth Activating Drop
P1,570, DEAR KLAIRS, Beauty Bar
Best for: Fine lines
For a serum that fights signs of aging, this product has an impressively short ingredients list. That doesn't make it any less effective though, because it contains two types of polypeptides that help increase the skin's collagen production (it goes down significantly in our mid-20s!) to maintain its elasticity and keep it looking smooth and supple.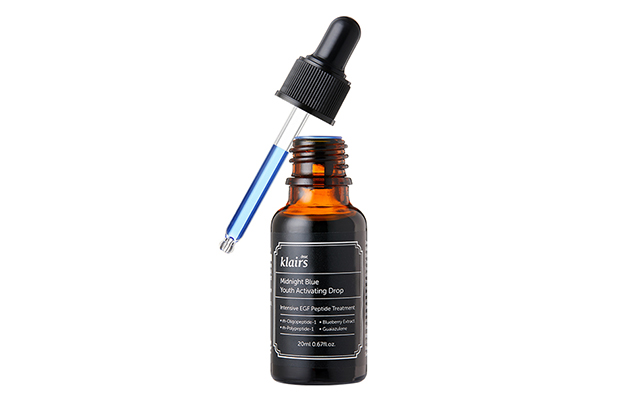 2. Time Revolution Night Repair Probio Ampoule
P2,000, MISSHA, Althea
Best for: Anti-aging
This nightly repair treatment has 10 different kinds of probiotics (or fermented ingredients) that all work together to moisturize, smooth, and build your skin's resilience. It's popularly referred to as Korea's version of the Estée Lauder's Advanced Night Repair Face Serum for their similar age-defying benefits, but the two have vastly different ingredient lists.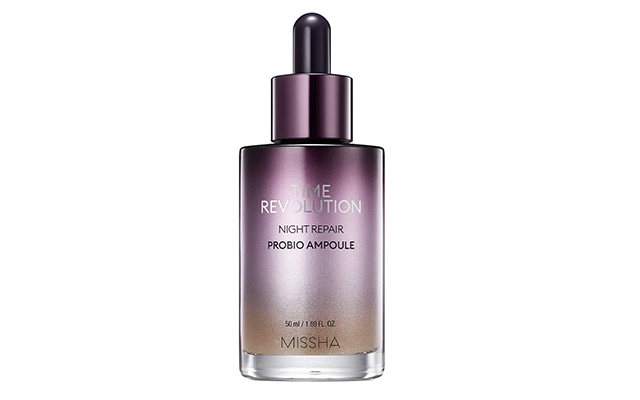 ADVERTISEMENT - CONTINUE READING BELOW
3. Pure Vitamin C 21.5 Advanced Serum
P1,560, BY WISHTREND, Kbeautycafe.com.ph
Best for: Brightening and fading hyperpigmentation
This is a vitamin C serum that was made to impress. Aside from having 21.5% ascorbic acid, it comes in the perfect acidic pH level to actually deliver the brightening perks of the vitamin and help you fade dark spots and achieve a more even, radiant complexion. Granted that it's not for the faint of heart, it's the one you should check out if you want to get the full benefits of vitamin C.
ADVERTISEMENT - CONTINUE READING BELOW
4. Yehwadam Pure Brightening Serum
P2,995, THE FACE SHOP, Lazada
Best for: Dullness
Traditional Korean herbs, ginseng, and flowers are the secret behind this popular face serum from The Face Shop. Though it's marketed as an anti-aging product, its best immediate result is the way it can bring dull skin back to life and give you a makeup-free glow. No need to cake on the foundation!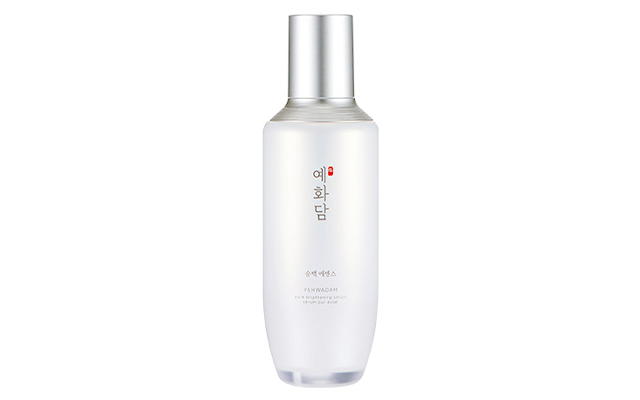 ADVERTISEMENT - CONTINUE READING BELOW
5. Madecassoside Ampoule
P1,250, A'PIEU, Lazada
Best for: Sensitive skin
This ampoule contains 99.9% centalla asiatica, a soothing plant-derived ingredient that can tone down redness and calm irritation from dryness. Its remaining 0.1% is composed of madecassoside, which amplifies the formula's healing benefits to address everything from reducing inflammation to fading acne scarring.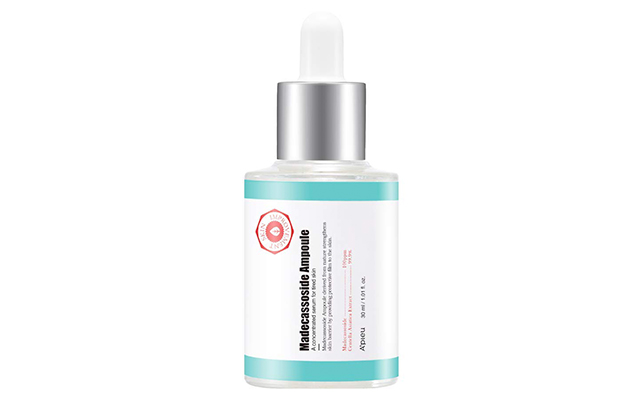 ADVERTISEMENT - CONTINUE READING BELOW
6. Ceramidin Serum
P2,805, DR. JART, Sephora.ph
Best for: Dry, irritated skin
A damaged skin barrier causes nothing but problems for our skin. Not only does it make us prone to irritation, it makes it difficult to bounce back, too. Luckily, ceramides exist, and applying them to our skin can nurse our skin barrier back to health. This serum from Dr. Jart is one of your best bets for this goal, especially if you have dry skin that needs all the moisture you can get.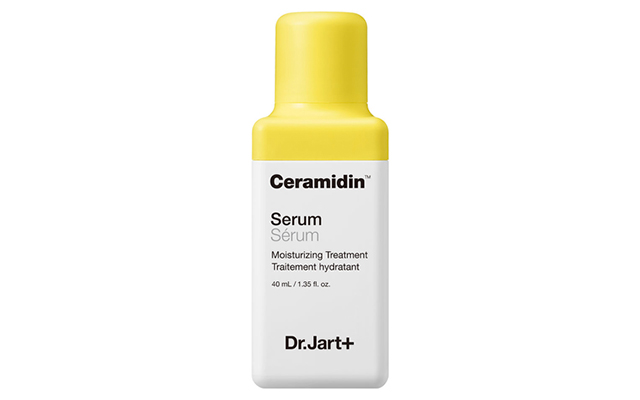 ADVERTISEMENT - CONTINUE READING BELOW
7. AHA BHA PHA 30 Days Miracle Serum
P1,600, SOME BY MI, Beauty MNL
Best for: Acne-prone skin
It may seem odd to recommend a product with this much active ingredients to acne-prone skin, but allow us to explain. The combination of AHAs, BHAs, and PHAs in this serum is enough to gently exfoliate your skin and avoid buildup that could cause breakouts. While it does so, the 14.5% centella asiatica works to calm your complexion down, while the plant-based oils (that aren't sticky!) seal moisture in. 
ADVERTISEMENT - CONTINUE READING BELOW
8. Hydrium Triple Hyaluronic Moisture Ampoule
P1,320, COSRX, Beautymnl
Best for: Hydration
Hyaluronic acid serums, in general, are amazing for hydration, but we love this one by Cosrx because it contains not one but three kinds of HA to really hold on to that water. It also has PHAs like gluconolactone and lactobionic acid, which help attract moisture to the skin, and lastly, panthenol for more anti-inflammatory and moisturizing goodness.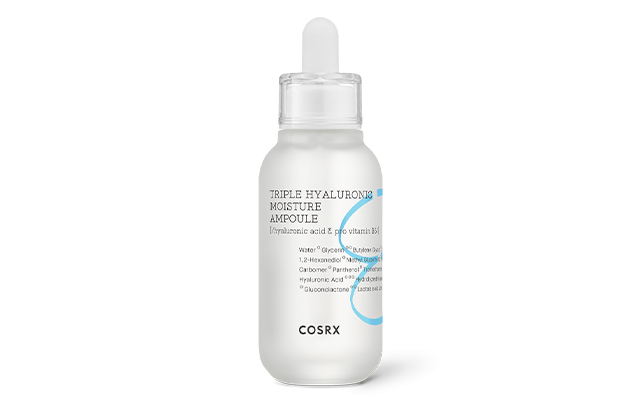 ADVERTISEMENT - CONTINUE READING BELOW
9. Snail Repair Intensive Ampoule
P1,250, MIZON, Beautymnl
Best for: Overall skin repair, acne scars 
Mizon is one of the K-beauty brands that made snail mucin as popular of a skincare ingredient as it is today, and their formulations remain well-loved for just how well they work. This ampoule, for one, has 80% snail secretion filtrate, peptides, and hyaluronic acid to address issues like acne scarring, signs of aging, and dullness.
ADVERTISEMENT - CONTINUE READING BELOW
10. All Day Vitamin Brightening & Balancing Facial Serum
P1,200, JUMISO, Gobloomandglow.com
Best for: Brightening and balancing
This lightweight serum is packed with antioxidants (specifically, vitamins A to E) to boost the skin's radiance and repair cell damage without that heavy feel. It works to brighten, calm, and balance sebum production, too, with bursts of niacinamide, centella asiatica, and chamomile extract.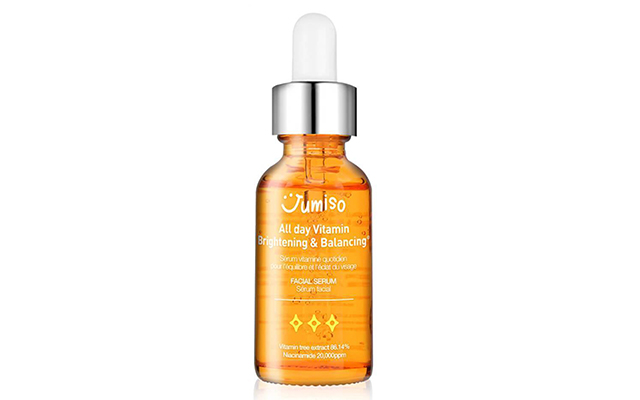 ADVERTISEMENT - CONTINUE READING BELOW
Load More Stories