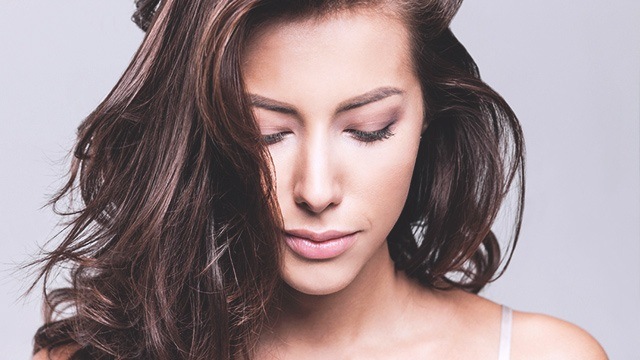 Whatever your opinion may be on how to embrace aging, it's a must to maintain a proper skincare routine. It's not just about looking good and feeling beautiful—though those are already pretty good reasons in themselves—it's also staying healthy and practicing self-love.
Here are a few tips on how to address the common beauty problems we face as we age, to always feel fresh and look our best: 
ADVERTISEMENT - CONTINUE READING BELOW
Wrinkles
Keep in mind that it's easier to prevent wrinkles than to erase them. No, really. Drill that into your head the next time you're tempted to skip the SPF! Your 40-year old self will thank you later. You may also prevent wrinkles by improving your diet; stay hydrated and eat more tomatoes, basils, oats, and grapes. Make sure to also get enough sleep and use satin sheets if you can.
Enlarged Pores
Because of collagen depletion, which is naturally caused by aging and worsened by sun exposure, pores lose their elasticity and become dilated. This makes it easier for dirt to get trapped in them, especially if you have oily skin. This "pitted dirt" makes the pores look even more enlarged, and after oxidation, leads to blackheads. Pore size is also partially dictated by genetics, which makes it harder to control. If it may be a bigger problem for you than others, make it a habit to get a facial regularly.
ADVERTISEMENT - CONTINUE READING BELOW
Acne
Yes, we know. You thought you left this problem in your teens. "But when you're an adult, your hormones are fluctuating because of things like inflammation and stress," says medical esthetician Jordana Mattioli on Glamour."
If adult acne is an issue, as tedious as it may be, it's best to check every single ingredient of the beauty products you use daily. "For 30s and above acne-prone women who want an anti-aging regimen, [they] better avoid some anti-aging ingredients like topical vitamin E, jojoba oil, or other types of butters that would trigger more oil formation and clogging of sebum in the oil glands," says Dr. Kristina Reyes.
Pigmentary Changes
According to a Women's Health feature, "hyperpigmentation, such as melasma, which are brown patches that often occur on the forehead, cheeks, and chin, become a big concern for women in their thirties." 
The solution? Make sure to properly cleanse your face, use an exfoliatior, and religiously apply a night cellular restoration product. You could also start getting diamond peels, which according to Dr. Jay P. Nuñez FPDS, "improves the quality of skin especially on the face/neck by mechanically exfoliating or removing dead skin cells."
ADVERTISEMENT - CONTINUE READING BELOW
Comments
Load More Stories