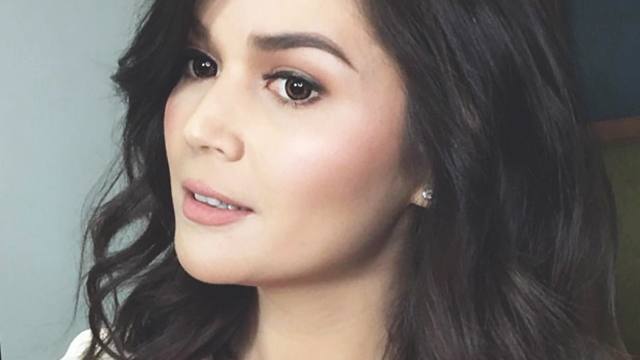 The trick to looking your best at any age is to be attentive to your face and body's needs. As you get older, your skin changes, and doing the same tricks with your usual products won't give the same results forever. Eventually, "longtime favorites begin to detract, not enhance," says a feature on the NY Times. "Mature skin is typically drier, and those mattifying, pore-shrinking products don't deliver like their hydrating and illuminating counterparts."
The trick, according to professional makeup artist Carolina Dali, is to enhance for day, and intensify for night. Here's how you can look ten years younger and fresher with your makeup:
Day
1. Keep your look natural.
For your eyebrows, opt for a powder instead of a pencil for a more natural finish, and choose a color closer to your hair color instead of going a shade darker. This will make you look fresh without much effort.
ADVERTISEMENT - CONTINUE READING BELOW
For your eyes, be careful not to make them look too heavy with thick, black products like your eyeliner and mascara. Stick to thin lines, and maybe only use one to two coats of product to liven up your eyes.
2. Avoid too-matte products.
Because of our oily skin, Pinays tend to go for matte foundations to keep the sheen to a minimum. However, completely removing the highlights can make your face look flat, especially in pictures. Select a foundation that can still let your skin underneath shine through, and  just be a litte bit more diligent with your retouches and oil blotting.
You can even use products with light-reflective formula to cover up wrinkles. "If you have a line, say a smile line that you want to cover, light reflection will blur it," says Dali.
3. Find the perfect MLBB.
You're going to want a lippie that matches your lips and skintone. Lock it in with the perfect lipliner to keep your lipstick from feathering. When choosing a liner, Carolina advises to match the natural color of your lips to avoid that dated look.
Night
1. Take advantage of the power of contouring.
Contouring requires very precise application and blending, which we know can be intimidating, but doing it the right way can lift your face and make you appear younger. It'll also pays off in pictures! Start by studying your face shape, and note down where your skin looks less plump and firm to know which areas to focus on.
ADVERTISEMENT - CONTINUE READING BELOW
2. Choose one feature to dramaticize.
Not even a Kardashian would be as bold to try a smokey eye with a dark, red lip and intense contouring. Less is definitely more, so choose your assets wisely. Retain your base from your day makeup, and experiment with colors for either your eyes, blush, or lips. 
It also wouldn't hurt to try and stay on trend as the kids do—for as long as it works for you, of course—as this can help update your look.
3. Brighten your lips.
We don't just mean you should simply go for a light shade. Instead, find a pigment that complements your skintone to make your puckers stand out. According to Good Housekeeping, here are some alternatives you can try:
If you like red lipstick, check out a plum or a richer red with a purple tinge. This willl "create the same kind of contrast against your other facial features but will bring out whiteness, too."
If you usually wear pink, try a rose or mauve shade with a hint of blue tones. "These colors are equally understated, but also add some brightness that boosts your smile."
Comments
Load More Stories