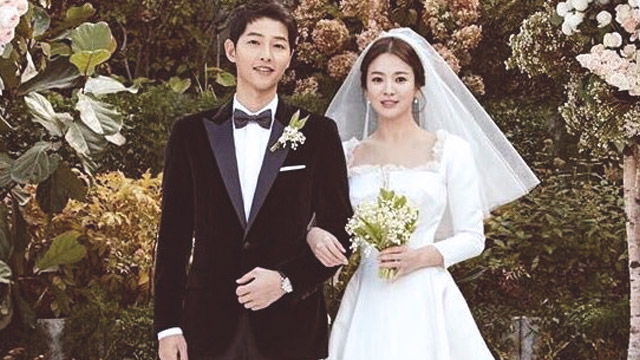 The sad news of Song Joong Ki and Song Hye Kyo's divorce has broken many hearts, as well as the internet.
Shortly after its revelation, the hashtag "#SongSongCouple" (the couple's nickname) has started trending worldwide on Twitter, with many fans expressing their disbelief. Even the hashtag "DOTS" was revived, as the couple was were co-stars in the hit K-drama Descendants of the Sun. 
ADVERTISEMENT - CONTINUE READING BELOW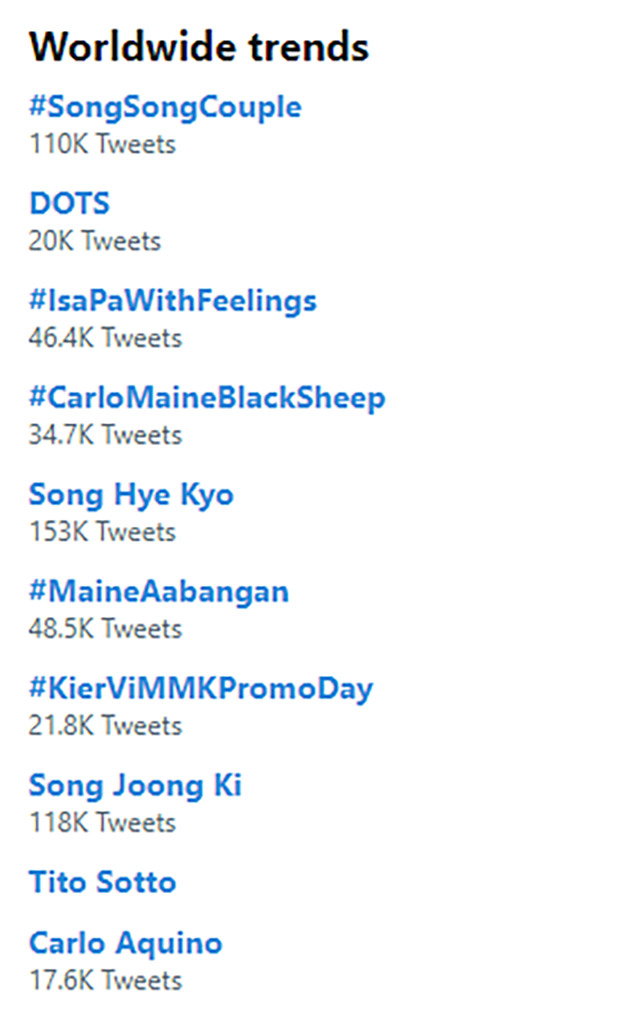 While many have pegged the two as the perfect couple, it seems that not everything was going well between them. The Straits Times reports that earlier in 2019, Song Hye Kyo was seen in public without her wedding ring, which sparked speculations about marital issues. Song Joong Ki, however, tried to put the matter to rest during a press conference for one of his dramas by saying, "Nothing changed too drastically, but I do feel like I've become more emotionally stable as a result. I feel like all married people would understand this feeling."
ADVERTISEMENT - CONTINUE READING BELOW
Recommended Videos
On June 27, 2019, both parties released their statements regarding the split. Song Joong Ki's reads:
"Hello. This is Song Joong Ki.
"First, I'd like to apologize for delivering this unfortunate news to the many fans who love and care for me.
"I have begun the process of filing for divorce from Song Hye Kyo.
"Rather than denouncing one another and arguing over who is to blame, I hope that the divorce process can be wrapped up amicably.
"I ask for your understanding in regards to the fact that it is difficult to discuss the details of my personal life, and I will recover from my current wounds and do my utmost as an actor to repay you through great productions in the future.
"Thank you."
Song Hye Kyo's agency United Artists' Agency Korea has responded on behalf of the actress:
"We find it unfortunate that we are greeting you with unhappy news. After careful consideration, actress Song Hye Kyo and her husband are taking the first steps toward a divorce.
ADVERTISEMENT - CONTINUE READING BELOW
"The reason [for the divorce] is differences in personality and because the two were unable to overcome their differences, they were forced to come to this decision. We respectfully ask for your understanding in regards to the fact that we cannot confirm any further details out of respect for the two actors' personal lives. Additionally, we urge you to refrain from making scandalous posts and speculative comments."
With some of the rumors surrounding the couple's decision getting out of hand (even tagging Park Bo Gum in the issue), an unnamed acquaintance of two commented, "Song Joong Ki and Song Hye Kyo genuinely loved each other and got married after meeting through  'Descendants of the Sun.' After getting married, they grew apart due to their busier schedules and differences in personality, which led to this point."
Joong Ki and Hye Kyo tied the knot in October 2017. 
ADVERTISEMENT - CONTINUE READING BELOW
Load More Stories