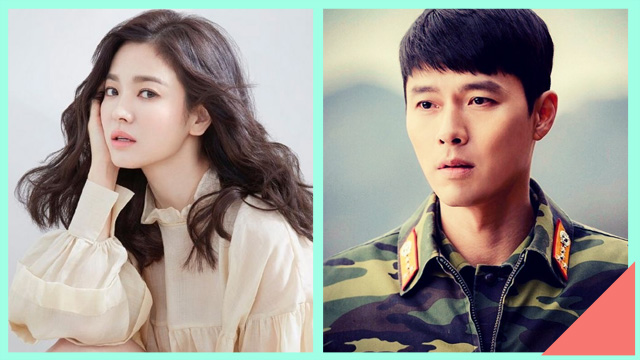 Rumors have been circulating that Korean stars Song Hye Kyo and Hyun Bin are dating again. The pair previously dated after working together on the drama Worlds Within in 2008. Their relationship was kept a secret for two years after it was announced to the public. In 2011, they reportedly broke up before Hyun Bin enlisted in the military. 
ADVERTISEMENT - CONTINUE READING BELOW
Want add to your bucket list of K-dramas to watch? Check these lists out: 
10 Romantic Comedy K-Dramas with a Happy Ending 
Pinays Share 5 Best 2016 K-Dramas (That Are Worth Rewatching) 
Soompi reports that some social media platforms like Weibo, a Chinese microblogging site, have been claiming that the couple has reunited and were spotted going on dates in the Yangpyeong, Gyeonggi Province area in South Korea. 
Song Hye Kyo's agency quashed the rumors and said: "This is not the first time that Chinese media outlets have released random and unfounded news articles. These media outlets often make up things in their own imagination." They also added that Hye Kyo is busy reviewing offers. 
Hyun Bin's agency has also issued a statement, saying those "rumors spreading in China" are all false.
Load More Stories