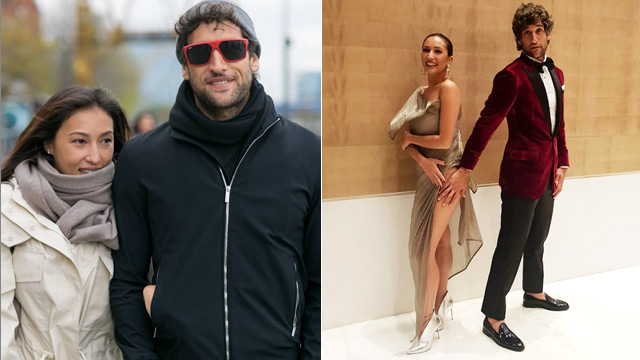 Nico Bolzico, husband of Solenn Heussaff, isn't only a funny man; if you've been following him on Instagram, you would know that aside from making netizens LOL at his hilarious pranks, he gives out some of the best advice on relationships, too. 
ADVERTISEMENT - CONTINUE READING BELOW
On February 13, the Argentine businessman shared a photo of Solenn, happily showing a ring on her finger. "As you all know my wife is very beautiful, probably the most beautiful girl in the world, that is why she has so many guys [are] proposing to her all the time. The picture shows her reaction every time someone proposes. Look again, she is not showing the middle finger!" writes Nico. 
CONTINUE READING BELOW
Recommended Videos
While it's common to feel protective towards your partner whenever someone else appears to be getting a little too friendly, this isn't the case for Nico, who later on brought to light how unhealthy it is to constantly deal with jealousy. 
"...I think it is a good opportunity to discuss how we feel when our Wifezillas talk to another guy. This is always a tricky situation and the way we react can be very critical for the future of our relationship and physical health."
"Before meeting @Solenn, I used to get very jealous; I always assumed that any guy talking to my girlfriend was trying to hit on her, I didn't believe in friendship between opposite sexes. But I was wrong, one million times wrong! Thinking that way only leads to unfounded fights, drama and degradation of the relationship.
"The truth (The #BolzTruth) is, if our relationship is based on trust and respect, we shouldn't worry about it, and we should be fine with our ladies talking to other guys..."
ADVERTISEMENT - CONTINUE READING BELOW
"I understand that we see our wives as the most beautiful and precious person in our life (if you think different, then go check rule #254 of the #BulliedHusbandClubhand book) and might be difficult seeing them talking to another guy; but it is ok, they should be able have male friends, as we should be able to have female friends (If your #Wifezilla thinks differently then she is right, you shouldn't be able to have female friends)," Nico jokes. 
ADVERTISEMENT - CONTINUE READING BELOW
Nico ended the post with a thoughtful reminder for couples (and for Pinays to never settle for less than what they deserve): "If you really love her, then: trust her, give her the freedom she deserves and let her be; this way you will see your relationship getting stronger every day!"
ADVERTISEMENT - CONTINUE READING BELOW
A little jealousy in the relationship can be healthy (to an extent) but experiecing it everyday can be tiring and toxic for anyone. So if you're dealing with unhealthy jealousy, talk it out with your man or decide whether it's time to thank the relationship that used to spark joy and let go. 
Load More Stories