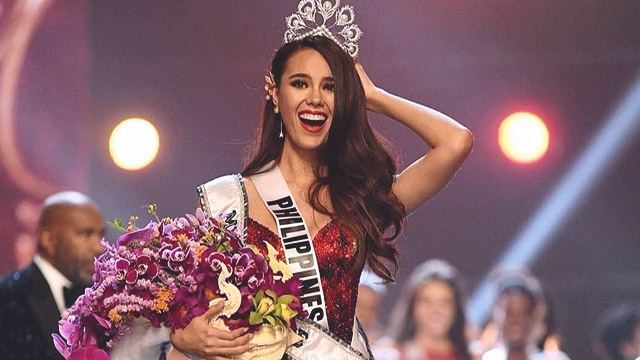 It looks like Miss Universe 2018 has a new fan in Tyra Banks! In a recent reply to a tweet saying that she would have been proud of Catriona Gray's walk, she replied: "I mean...Pinoy Power to the Max!!!"
ADVERTISEMENT - CONTINUE READING BELOW
Catriona also seemed overwhelmed with the compliment, to which the supermodel replied: "And OMG back at YOU! You did it! And that walk and confidence? I mean...NEXT LEVEL FIERCE!!! TyTy approves."
Catriona's lava walk first made waves during the Miss Universe 2018 preliminaries, where her slow-mo turn caught everyone slack-jawed in suprise.
ADVERTISEMENT - CONTINUE READING BELOW
Recommended Videos
During the coronation night, she burned the runway in Mak Tumang's Mayon Volcano-inspired gown, and yes, the world (or the Universe, rather) isn't over it yet.
ADVERTISEMENT - CONTINUE READING BELOW
Color us impressed, Catriona! Looks like bigger things are coming your way.
READ MORE STORIES ON MISS UNIVERSE 2018 HERE:
Short and Sweet Moments of the Miss Universe 2018 Competition
Catriona on Hearing Her Name Being Called: "I can't even wrap my mind around it.
Catriona Gray is Miss Universe 2018!
Here are 5 Videos of Catriona Gray Singing Your Favorite Tunes
Load More Stories