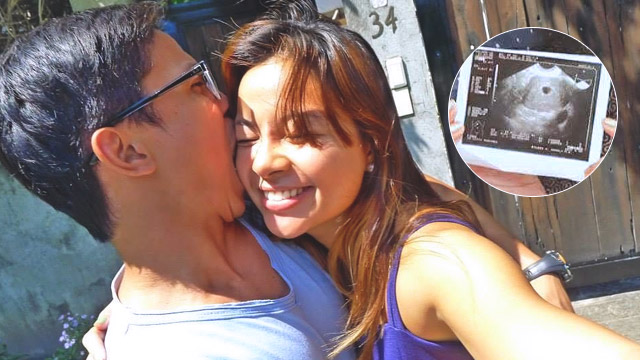 Bossa nova singer Sitti Navarro-Ramirez announced on Instagram and Facebook that she and husband Joey Ramirez are expecting their first child.
On both social media accounts, the post reads, "Panalo GSW!! At magiging daddy na ako!! - @joeyramirez12". The couple is seen posing with a sonogram.
ADVERTISEMENT - CONTINUE READING BELOW
Sitti and Joey tied the knot in May 2015. In an article on FemaleNetwork.com, Sitti shared the impeccable timing of their relationship. "He came at a time when I have almost given up on love and didn't care already whom my friends would set me up with," she recalled. "It was raining the whole week. [Our] first date was dinner and then a movie with friends. [I] didn't think much of him, except that he was clean-looking and nice…
"Apparently, he thought much of me because I laughed uninhibitedly in the cinema (we watched The Internship), and so [he] asked me out again two days later.
"I said yes, and fell in love with him that day."
Load More Stories