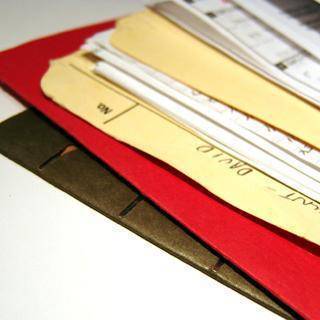 Most couples in this predominantly Catholic country opt to get married in a church--and if you're one of them, you should know that there are several requirements that you and your groom should secure before walking down the aisle. We've listed the basic requirements for most churches, but do remember to check with your parish since requirements can vary. Do note that these requirements have to be turned over or accomplished a month before you tie the knot.
Baptismal and Confirmation Certificates
When you and your husband-to-be have chosen a church to be wed in, both of you will be asked to present new copies of your baptismal and confirmation certificates. If you have original copies of these certificates at home, those won't do. The copies you'll have to submit should be acquired three months before the wedding and should be marked with "For marriage purposes only." Some parishes need more than a day to process requests for copies of baptismal and birth certificates, since they might not have digital records. Make sure to allot enough time to process these papers.
ADVERTISEMENT - CONTINUE READING BELOW
CONTINUE READING BELOW
Recommended Videos
Copy of Birth Certificate from NSO
You'll need to secure a copy of your birth certificate from the National Statistics Office (NSO) to process your papers for getting married in the church. For most churches, they'll consider the birth certificate valid for up to six months from its date of issue. While it can be a challenge to obtain a copy of your birth certificate, NSO now offers delivery of requested birth certificates to your home or office.
Marriage License from the City Hall
Before the church allows you to tie the knot, you should present proof that you're both eligible to be married. Your marriage license is the most important document for you to walk down the aisle, and you can apply for one at your local district's civil registrar. Acquisition of a marriage license will require some time and effort so don't put off this task until the last minute--however, remember that a marriage license is valid for only four months (or 120 days).
ADVERTISEMENT - CONTINUE READING BELOW
Pre-Cana Seminar

The Pre-Cana seminar aids couples in understanding the values that their marriage will entail. The seminar discusses topics like sexuality, family planning, and parenting, equipping couples with the wisdom for their lifelong commitment.
Some churches allow couples to attend other seminars--like the Catholic Engaged Encounter (CEE) or Discovery Weekend (DW)--in lieu of the regular Pre-Cana seminar. The couple must present a certificate of attendance from the CEE or DW for the seminar to be recognized.
Canonical Interview
When you've chosen your church for the wedding, ask the parish for schedules of canonical interviews. Usually, these are conducted by the parish priest, who takes time to get to know the couple who wishes to get married in the church. Some parishes give couples time to prepare for the interview by sending them a list of questions prior to the meeting.
Marriage Banns
Marriage banns are documents posted on your respective parishes' bulletin boards to formally announce your wedding. This announcement calls the attention of the public that you and your fiancé are getting married--and should there be any reason for the wedding not to push through, someone can inform the church. Marriage banns may be acquired when you have your canonical interview with the church you have chosen to get married in. After they are obtained, the banns should be immediately brought to your respective parishes for posting for three consecutive weeks (this is why you need to accomplish the requirements a month before the wedding). After three weeks, the banns should then be returned to the parish from which it was acquired.
ADVERTISEMENT - CONTINUE READING BELOW
List of entourage members
The complete list of your sponsors and other entourage members should be submitted to the parish office of your chosen wedding church a week before your wedding date. Some parishes have additional requirements or restrictions for your entourage, so ask about these in advance before you finalize your list.  
You might also want to check:
Comments
Load More Stories