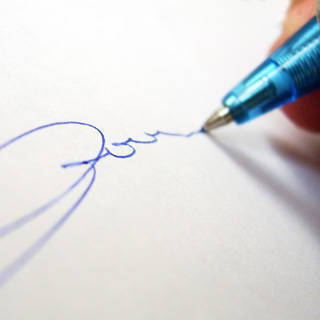 The moment you step out of the church on your wedding day, you and your new hubby start sharing your lives together--but that's not all you'll share. By law, everything you own (and everything he owns) now belongs to both of you. And while love and trust are key in any relationship, protecting yourself (and those you love) is never a bad thing--which is why some people choose to get a prenuptial agreement. We spoke with Atty. Joey Benedicto, who specializes in family law, and he gave us the 411 on prenuptial agreements.
The Use of Prenuptial Agreements
Prenuptial agreements, or marriage settlements as they are known in Philippine law, are made usually in relation to the division and distribution of property of a married couple. Often, this is made to protect the assets of both parties in the event that the marriage is dissolved, but it can also serve to declare who is responsible for what, in terms of property (which includes investments and businesses). For an agreement to be effective, Atty. Benedicto shares that "it must be executed in writing before the marriage, signed by the parties and registered in the local civil registry where the marriage is contracted as well as the proper registries of property."
CONTINUE READING BELOW
Recommended Videos
ADVERTISEMENT - CONTINUE READING BELOW
What the a Prenuptial Agreement Covers
Atty. Benedicto elaborates, "Since the enactment of the Family Code on August 3, 1988, all couples who marry without a prenuptial agreement shall be governed by the System of Absolute Community. This commences at the time the marriage is celebrated. Simply put, anything you own prior to getting married will now also be jointly owned by your spouse and vice versa." However, he also shares that while everything you own prior to getting married and everything you gain during the marriage belongs to both of you, our laws provide exceptions to the System of Absolute Community, such as property inherited or donated, the fruits of such property, and property for personal use (but not including jewelry).
Why Some Couples Draft a Prenuptial Agreement
Atty. Benedicto named some of the benefits of having a prenuptial agreement, which are:
it can protect your separate property,
it defines what is your separate property as against marital or community property,
if made properly, it can even be a form of estate planning,
it will definitely lessen arguments or conflict between the spouses in case of a separation,
if the spouses have certain wishes or special agreements between themselves for specific properties which are owned or yet to be obtained.
ADVERTISEMENT - CONTINUE READING BELOW
Drafting Your Prenuptial Agreement
In case you decide to draft a prenuptial agreement, consult with a lawyer that specializes in family law, and consider the clauses below:

Protecting property
The Family Code's regime on the Conjugal Partnership of Gains states what you owned as individuals before the wedding is not shared property. If either of you have big-ticket assets like your car or condo unit, consider drafting a list of your properties to declare your ownership. While you're in control of the things you owned before the marriage, the same clause states that everything you gain during the marriage--including those that stem from your individual property--is shared.

 Addressing arrears
Either of you might have outstanding debt before you get married, and this might bring about complications if you don't talk about specific arrangements for this after you get married. Since you'll be protecting your assets, remember to take responsibility for your liabilities, too. Inform each other of debts, and decide if both of you will take measures to address arrears.
You might also want to check:
Comments
Load More Stories