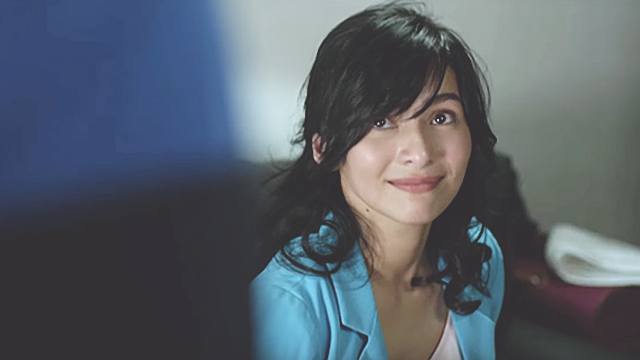 I wanted to do a lot things, be so many all at once. I have this insatiable passion to learn. I finished Hotel & Restaurant Management in college, took a course in Pastry Arts, studied Creative Writing abroad, and finished my MBA before I hit 27 years old. I was dead set to succeed and be something, to have my name attached to some piece of work. But for years I wasn't sure where I wanted my name attached to. A novel? A painting? A food business? I took opportunities that stumbled on my path, grateful that I did (or do, since it's a never ending learning process), because it only helped me know myself more. But I can only attribute parenthood for getting my head out of my personal bubble and seeing my worth in a different light. It's affected my life decisions, especially with my career. I share this story with countless moms out there, may her work be in traditional settings or the home itself.
ADVERTISEMENT - CONTINUE READING BELOW
Defining "Me"
I was pretty settled at 28 years old when hubby and I found out we were expecting. But I did worry too much and I had my bouts of anxiety. What would having a child mean to my status quo? How will it affect me, when "me" is defined by my lifestyle choices and career growth? "Even before having a child, I knew I would always want to keep on working," shares Pia, Head of Sales for Asia for one of the country's top commercial broadcast TV networks. "This was one of the things I discussed with my husband before getting married. I've always been a corporate person and it would be safe to say that I envisioned myself climbing up the corporate ladder."
After giving birth in 2015, she says that having a child "encouraged me to work harder, but more efficiently, for my daughter's future. On a personal level though, since I travel quite often for work, I do regret missing out on some of my child's activities. It has its pros and cons and I just try to find the right balance to be able to be a mom and have a career.
"I'm not as obsessed about getting ahead. I just want to be able to provide and save up for my child's future, at the same time address my need for personal career growth."
New Life, New Goals
It's this balancing act that lends working moms the title "super" moms. But more than just balancing, it's knowing that our goals have to change. Every month that passes, every milestone I experience with my child, I continue to understand what my purpose is. My current goal is about being resolute that my actions and achievements will shape my son's view of women, and that I should model the kind of person he will be when he grows up.
"Before having a child, I was aiming for higher management positions. At that time, if we had a child, my career goals would not change. However, after five years of not having any luck in getting pregnant, I had to make changes. We decided to move to a more laid back area and step down from my responsibilities to ultimately try to get pregnant," says Jen, a senior pharmacist in California. "A year later, I was promoted again and back to management but to the condition that my priorities at that moment was having a baby. It's a balancing act. Sometimes, I can't be there for our son's appointments and activities. And at other times, I will have to make my deadlines last minute because I'd rather be home to spend time with family."
ADVERTISEMENT - CONTINUE READING BELOW
For Boom, a pre-school teacher, she made a career choice that fits her needs. "I wanted so much to be in media production. It wasn't fulfilling enough for me despite the pay and bonuses. Teaching was really my first love, so I went back. Having a child was actually the priority and I'm super happy where I am right now. I may not be earning as much as a teacher but I'm fulfilled. This has been the perfect set up for me."
Sometimes, work doesn't have to be in a traditional setting. For Stef, a business woman and mom to two toddlers, she applies her career knowledge in raising her kids. "I started working in the BPO industry in 2006 as a call center agent. After a few months, I was promoted to coach. That's when I realized what my career goals were. It wasn't to be a team lead or supervisor or even an operations manager. I wanted to be a trainer. I wanted to impart and share my knowledge to newbies in the industry. I was then given the chance to work in the training department. One class graduation turned into more than 30 before realizing that maybe I was putting too much time into my career, and that it was time to focus on starting my own family. I was sad because I finally had my dream job and in the country's top BPO at that. But I made my choice and I chose family.
ADVERTISEMENT - CONTINUE READING BELOW
"To be honest, I have not lost my passion to teach and share knowledge to people, but maybe it's not for a class of newly hired employees for now, but to my two beautiful kids. I need to teach them about life or at least how to share toys. I'd go back to training in a heartbeat if the right opportunity comes along."
The Working Mom Dilemma
Coming from corporate, I decided to quit and dedicate my first year with my son and work from home in his second. Now that my son's three years old, I went back to the nine to five grind. It's not an easy transition as I rather focus on raising my son. Meg, a merchandise assistant manager for a chain of upmarket department stores in the Philippines, shares the same sentiment. "I more often than not feel torn between being a stay-at-home mom or a working mom. However, I have no choice but to do the latter because a single-income household can't quite cut it these days. As I always say, wages don't go up as quickly as inflation does and I'm always pressed for time working 50 hours a week... so it's like hitting a brick wall no matter how hard I try.
ADVERTISEMENT - CONTINUE READING BELOW
"Having a child makes me want to fast track my career. I feel the need to move up fast. I guess my wanting to provide and building our own home became more imminent when I got pregnant. More so when I gave birth and now seeing my son grow! I'm still vying to move up the corporate ladder faster so I can do other things that will help me be financially independent, like having my own business. Hopefully, this will help me 'buy' more time with my son because missing out on being with him and not being there to witness him reach his developmental milestones is a little crushing."
We moms are still no different from women our age. We still aspire to leave a mark, to have a solid sense of self that lacks no disbelief in our capabilities. We love our fields and wish to grow in it, be known by it, connect ourselves fully with it. But our children have tempered this need to seek after prestige. Being moms shapes new career goals and paths; our kids won't hinder us from growing, because we as parents understand what raising a human being entails. This is what fuels our career choices, and we won't have it any other way.
ADVERTISEMENT - CONTINUE READING BELOW
Load More Stories