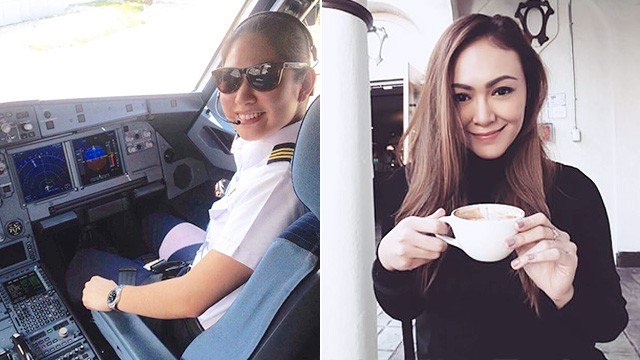 While hundreds of thousands of people in the nation's work force toil at desks housed in conventional office buildings five days a week, others choose to take a different path. Literally.
How does a flight path in an office 40,000 feet in the sky sound? 
ADVERTISEMENT - CONTINUE READING BELOW
Three women pilots in different stages of their careers talk about the dream job that has traditionally been associated with men.

Lea Yosalina, Second Officer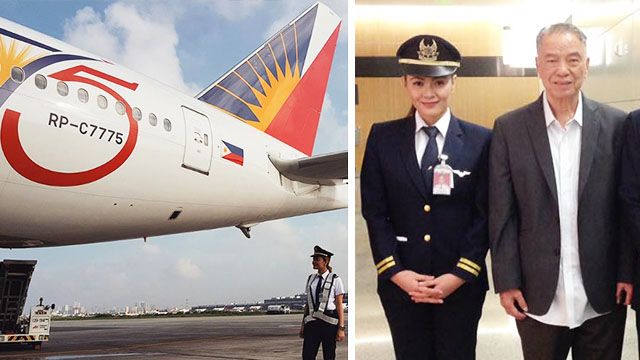 The Job Description
I'm a Second Officer for our country's flag carrier flying the Boeing 777-300 ER aircraft to international destinations. We augment the basic crew en route for the long-haul flights. I am subordinate to the chief pilot and/or captain of my flight. I help acquaint them with the relevant information concerning the flight and alert them on developments that maintain the safety of the flight and assist with anything that is assigned by the pilot in command.
Following in Her Father's Footsteps
I was inspired to follow in the footsteps of my father, also a pilot. I'd always been curious about the work and the life behind the flight deck door. My curiosity about his job fueled my journey into going into flight school right after graduating from college with a nursing degree and after a short stint in the magazine industry. It was the best decision of my life. There is absolutely no turning back.
Welcome Challeges
We all face different challenges every day; what gets me by is learning and taking a pause. I take a step back, look at the bigger picture, and learn the lesson. 
People still get surprised that I can be a woman and a pilot at the same time. I've always thought that gender is not an issue and I've never questioned the possibility of working in jobs usually associated with men, but I guess people do find it cool that I exist in a male-dominated world.
ADVERTISEMENT - CONTINUE READING BELOW
Unforgettable Flights
Every flight is unforgettable. No view is ever the same. We always work with a different set of crew and each time, I learn a lesson or two from the people I work with. The best moment for me was when I became part of the flight deck that flew the CEO and chairman of our airline, Dr. Lucio Tan, from San Francisco to Manila. It made me realize that what once was a college dream was already a reality.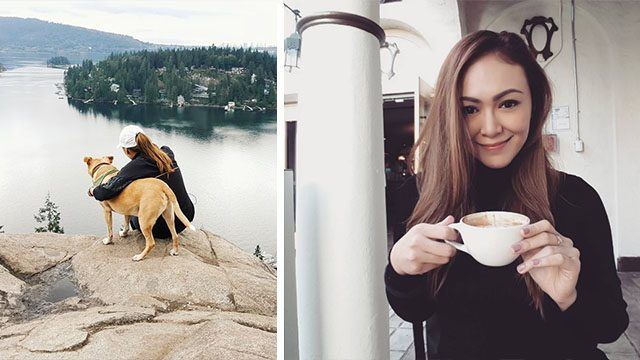 ADVERTISEMENT - CONTINUE READING BELOW
Fullfilling A Dream and Learning A Lesson
I feel fulfilled after every flight, when we are able to safely transport our passengers to their destinations—whether for business, family reunions, or leisure, and to know that I was part of this journey. I also have to admit that seeing the world from 40,000 feet above, watching the transition from night to day, and getting to travel and live like a local in every country we go to are definitely for the books. 
Top Advice 
If you feel like there's something out there that you should be doing and you have the passion for it, just go and do it. Each day, make the decision to show up. Give 100 percent in everything you do. You will realize that by being consistent and focused on the goal, you are planting seeds for a life you've never imagined. There are no shortcuts. You must take action.
ADVERTISEMENT - CONTINUE READING BELOW
Kelloggs Tioseco Ilustre, First Officer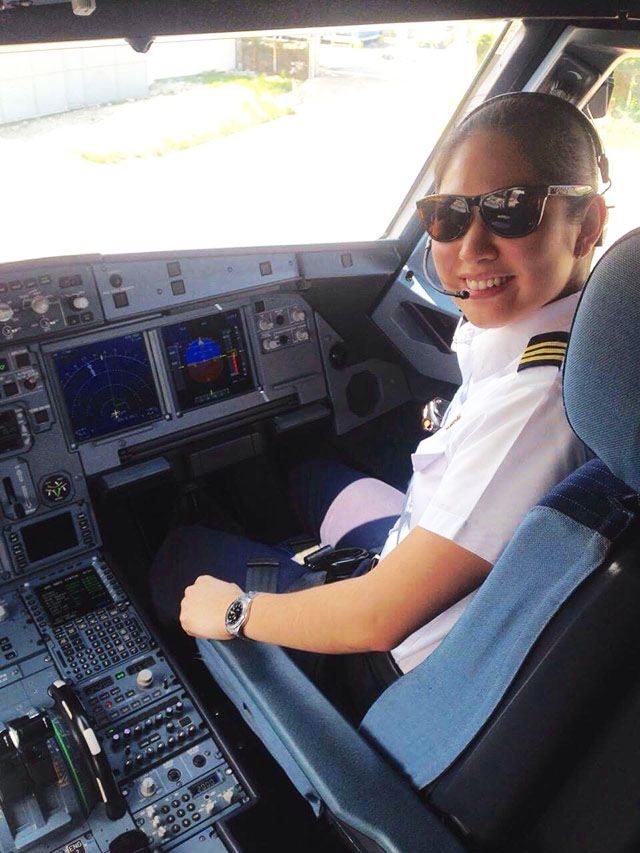 What Really Happens on The Job
We are required to report for duty at least an hour and 45 minutes before departure.  Since I hate rushing through traffic, I strive to arrive three hours early. This gives me enough time at the office to unload my luggage, check-in for duty, have a meal, and check on the details of our flight which include the route, weather forecasts, aircraft status, and information on our destination and alternate airports. Later, the flight captain and I review these together during flight dispatch, when he also accepts the flight plan and fuel load.
ADVERTISEMENT - CONTINUE READING BELOW
Then we ride our company shuttle to the airport and proceed to the aircraft where we meet our cabin crew for a briefing, which centers on safety procedures. After the short briefing, we start preparing the aircraft for flight. We each have our own flow inside the flight deck, depending on our role for the particular leg of the flight: as pilot flying (PF) or pilot monitoring (PM). Data such as the route, take-off speeds, and weights, which are entered by the PF into the Flight Management System, are cross-checked by the PM.
A take-off briefing is done where further cross-checks are made and some emergency procedures are discussed in case of engine failure or fire on the take-off roll, for instance. Throughout the flight, there are checklists to ensure that all relevant procedures have been completed. All these cross-checking procedures eliminate error and confusion from both pilots. By this time, passenger boarding and cargo loading should have been finished and we must be ready to close doors for departure.   
ADVERTISEMENT - CONTINUE READING BELOW
In cruise, we monitor that the autopilot is following the proper flight path, we report to air traffic control, and we monitor fuel burn and time estimates.  In case of thunderstorms along the route, we decide on the best path, taking into consideration the wind, turbulence, and distance from our planned route.  
About an hour before landing, an approach briefing is made by the PF to make sure that both pilots understand the approach charts and procedures. This includes expected taxi routes upon landing since taxiways can be quite complicated at large airports.
Key Skills
Our job as pilots entails alertness, attention to detail, and assertiveness.  From pre-flight preparation, until the aircraft is parked at the gate, it is critical that we are all on the same page. When there is any doubt about the flight, we should speak up.  Good preparation and effective teamwork are essential to a safe, efficient, and comfortable flight. 
ADVERTISEMENT - CONTINUE READING BELOW
Childhood Dream
Being a pilot has always been my dream.  In my senior year in high school, I had planned to take up flying, but I knew then that a four-year course is required to to enter the PAL Aviation School. I looked forward to college graduation so I could finally start my career as a pilot.   
Biggest Misconception
Some people think that because of the latest technological advances in aviation, flying has become easier. While it is true that we are afforded high-tech computers, better equipment, and system redundancies to improve safety, it comes with the danger of overreliance on technology. There should be no room for complacency. Pilots should strive to be more skillful, discerning, and knowledgeable because if these high-tech computers fail, it is ultimately up to the pilot to assess and decide on the best course of action.      
The Joys
Arriving safely at our destination is always the triumph of our job. When I see our passengers boarding the aircraft, I feel the responsibility of being part of the crew that takes them from point A to point B. This is highlighted especially during the holidays, when our kababayans come home to celebrate with their families. The smiles on their faces when disembarking instill in me immense pride in our profession. 
ADVERTISEMENT - CONTINUE READING BELOW
On Being A Woman Pilot
I am blessed to have grown up in an environment where jobs are not regarded as gender-specific. This is why I don't see particular jobs as being "for men" or "for women."  I remember when I decided to become a pilot, I simply wanted to join the profession, not taking into consideration that most pilots were men.  I only came to realize that it is not as common when people I met seemed amazed that there are actually lady pilots.
ADVERTISEMENT - CONTINUE READING BELOW
The Most Surprising Thing About The Job
I find that my friends are surprised that I have to study constantly. I have simulator trainings, ground schooling, and online courses.  The fact is we mostly experience only normal operations on our day-to-day flights, so we have simulator sessions every three months to practice our emergency procedures. All these lessons and training are essential to our proficiency as pilots.
Why Girls Should Go For Their Flying Dreams
Due to a high demand for pilots, there has been an increase in the number of aviation schools around the country. We are fortunate to live at a time when the opportunities are endless. With hard work and prayer, girls can achieve anything that they set their minds to. 
Emi Inciong-Ragasa, Captain
ADVERTISEMENT - CONTINUE READING BELOW
The Journey to The Cockpit
I am a A320/A321 Captain. I have been a captain since 2011 and with Philippine Airlines since 2005. Before PAL, I was a flight instructor at Sierra Academy of Aeronautics in Oakland, California for six years.
Being upgraded or promoted to captain requires pilots to meet the company's criteria. We are regularly evaluated through scheduled proficiency checks. This profession entails continuous education and training to ensure safe operations on all flights. 
The Perks of Flying
There are a lot of perks to being a pilot. One is to see and experience different cultures, food, and people from different parts of the world. It makes me appreciate the beauty of every destination, including those in our own country.
Skills Needed for The Job
I think one needs to be conscientious, assertive, decisive, and eager to learn. Since we are operating expensive equipment, we need to be knowledgeable and confident in the execution of our responsibilities. Like other professionals, we need to continuously learn to progress. We have to remain dynamic just like the aviation industry that we are part of. When we are carrying passengers, we need to ensure their safety. The job requires me to stay informed about the aircraft and the regulations that will affect the safe operation of the flight.
ADVERTISEMENT - CONTINUE READING BELOW
Overcoming Doubts
Being trained by PAL has given me the confidence and the necessary tools to operate their multi-million-dollar equipment that transports hundreds of passengers to their destinations.  
I am grateful to be given the opportunity to work in an industry where there are not a lot of women. I feel that I have a responsibility to contest the common misconception that aviation is a man's world by continuously learning and proving my worth.
The Downside
Pilots have erratic schedules. Sometimes I wake up at 2 a.m. for an early morning flight. Other times, I get home at 2 a.m. This is, however, a disadvantage that I can prepare for. When I have an early morning flight, I adjust my schedule the day before so I am well rested the next day. I have dinner at 4 p.m. and I sleep by 6 p.m.
Another downside is being absent during holidays and family gatherings. My family is flexible when it comes to this. When I have to fly on Christmas Day, we have pre- or post-Christmas celebrations.
ADVERTISEMENT - CONTINUE READING BELOW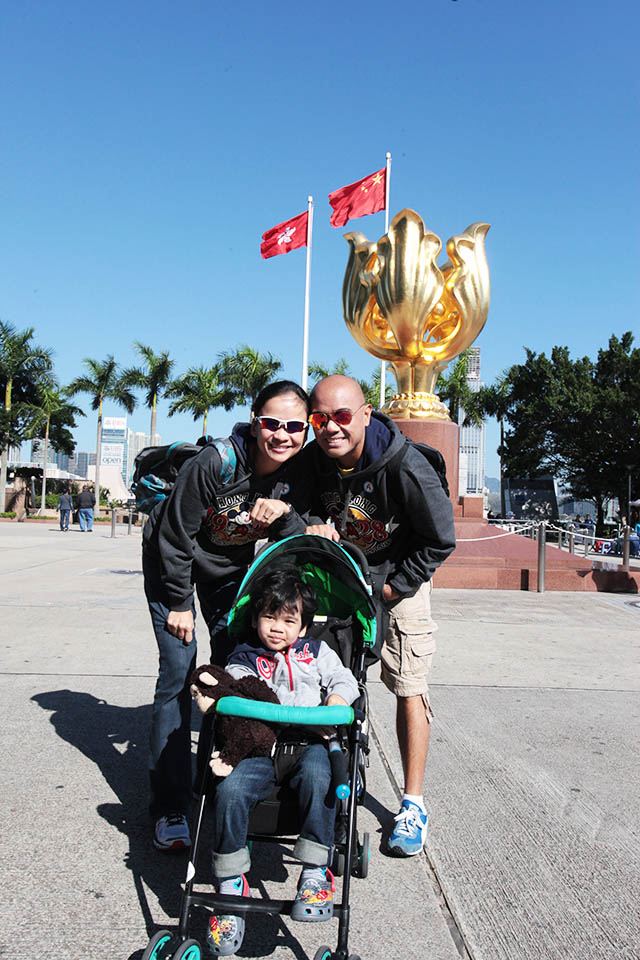 Unforgettable Moments and Destinations
My most unforgettable flight was the first time I flew my parents as a commercial pilot. I am forever indebted to them for helping me fulfill my dream. It was so gratifying that my parents saw the fruit of their hard work and sacrifice.
ADVERTISEMENT - CONTINUE READING BELOW
As a pilot, my favorite destination is Japan because the country is so clean, the people are respectful and helpful, and the food is marvelous.
As a passenger, my favorite destinations are Italy and Switzerland. Italy offers so much history and such a rich culture. I like Switzerland because it offers the beauty of nature, and that relaxes me. 
This story originally appeared on Town and Country Philippines.
*Minor edits have been made by FemaleNetwork.com editors.
Load More Stories