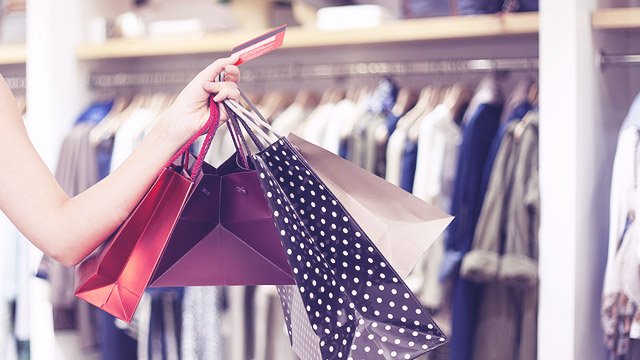 Over the years, many have avoided using credit cards for shopping for fear of racking up a huge debt, but be reminded that as long as you pay your bill in full more often than not, a credit card can also be a helpful tool for tracking your expenses, especially now that shopping season is upon us!
ADVERTISEMENT - CONTINUE READING BELOW
Surprisingly though, Filipinos are, indeed, using the fantastic plastic on a whole lot of shopping. But it's not for the purchase of wants. According to Mastercard Philippines Vice President Jo-Ann Camacho, grocery, drugstore, and fuel purchases make up the biggest spend on credit cards in the country. In other words, we are swiping for everyday needs.
"Travel comes in as a strong second, with our own airlines and budget carriers democratizing flying and making it more inclusive with great offers," says Camacho, who further explains that packages that include accommodations, tours, and entertainment options are motivating you to fly (and charge the fare to your card) more than ever.
Finally, shopping, both for luxury goods and smaller items, rounds out the top three charges. Of note, Camacho mentions that there has been an increase in online shopping with "at least one online purchase done in the last three months since 2014," proving that Filipinos are getting cozy with the idea of getting things over the Internet.
Now that we've caught you up on the state of things, here are a few reminders about shopping using your credit card:
1. It's actually pretty safe
"First of all, for shopping in store, Mastercard credit cards all have the EMV chip, which provides greater security and peace of mind," says Camacho. These chips, the new standard for credit cards, protect personal information.
2. It's safe even for online transactions
For even more protection when shopping over the Internet, there is the Mastercard SecureCode and One Time Password (OTP). "The Mastercard SecureCode is a private code similar to a PIN code that is only shared between the consumer and their financial institution," explains Camacho. The OTP is a unique character code that is sent to your mobile device every time you make an online purchase.
3. It gives you rewards
Shopping with cash does not. Mastercard, for example, has exclusive offers when you shop locally, abroad, or online.
ADVERTISEMENT - CONTINUE READING BELOW
4. It lets you review your charges
"By using your card rather than cash, you also get a detailed transaction list from your card and bank statements, so you can review and double check what you've purchased," says Camacho. (That five-figure shoe purchase was not a dream!)
One last tip: Obviously, don't share your credit card details to anyone, especially to random people collecting information over the phone. And also, please be kind to your credit card (don't lose it!). It'll be very tired this season.
This story originally appeared on Esquiremag.ph.
* Minor edits have been made by the Femalenetwork.com editors.
Load More Stories