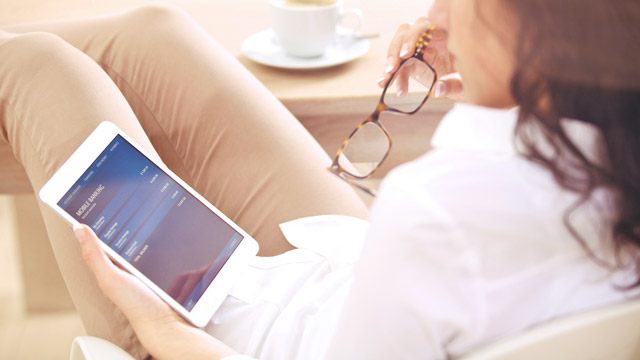 If you want to invest in the stock market, but have no idea how it works, then learning about mutual funds is the way to go.
According to Senior Marketing Director, International Trainer, and Financial Coach at International Marketing Group, Bryan Jay Maningas, simply put, mutual funds investment is a process wherein you indirectly invest in the stock market. But before your start throwing your money at mutual funds, you should know exactly what they are and how they work.
ADVERTISEMENT - CONTINUE READING BELOW
"Normally, in the stock market, you are the direct investor/trader, meaning you are the one who will manage your own portfolio," Maningas explains. "You are also the fund manager who will decide what company shares and stocks you'll buy. When you directly invest in the stock market, you need to do some research and you should be knowledgeable in technical analysis." 
He shares: "Meanwhile in mutual funds, you are the indirect investor, as there's a professional fund manager who will manage your investment. You're not the one who decides in the buying and selling of share/stock of the companies. And you don't have to study the technical analysis, as someone is expertly handling your money for you."
Also, you must know that mutual funds are combined money from other fellow mutual funds investors. That's why it's called "mutual" in the first place. Maningas explains: "For example, I have worth P100,000 to invest, P10,000 investment from your friend, and another P5,000 from you. Our money will be combined by the fund manager, and since we have ample amount of money, we can now invest in companies like Jollibee, SM, Ayala, Globe, PLDT, Meralco, GMA, ABS-CBN, and more. Eventually the earned money will be returned to us, the investors."
ADVERTISEMENT - CONTINUE READING BELOW
Here's a detailed example on how you'll earn:
Scenario:
Mutual Fund Company has earned 5 percent.
Breakdown:
P100,000 investor will earn P5,000 (P100,000 x 5 per cent)
P10,000 investor will earn P500 (P10,000 x 5 per cent)
P5,000 investor will earn P250 (P5,000 x 5 per cent)
For investment beginners, mutual funds are the best way to start because:
1. It is professionally managed
"If you are new to investing, it's best to entrust it to the experts (the professional fund managers)," Maningas advises. "And when you already know how the stock market works, that's the right time to start in direct investing."  
2. It is very liquid
This means that you can do whatever you want with your money. You can even withdraw your investment any time, though some mutual fund companies have charges unless you finish the holding period. "Mutual funds are like banks, the only difference is in a bank you can easily withdraw thru their ATM, while in mutual funds it takes 3 to 7 days before you can get your money." 
ADVERTISEMENT - CONTINUE READING BELOW
3. It has low minimum investment requirements
For as low as P5,000, you can already open a mutual funds account. That means that even if you're a minimum wage earner, you can start investing in the stock market any time you want. Some companies even allow mutual fund investment for as low as P1,000—you can just add more whenever you want to.
4. It is diversified
"You won't easily lose money in mutual funds because it is diversified. Meaning, you can put your money in several companies all at once," Maningas notes. "Let's say, three companies did not perform well (for example: PLDT, Meralco, BDO), there;'s no need to worry since you still have other companies which are still earning for you."
5. It is very transparent
Once you've invested in mutual funds, you will receive a statement of account (SOA) quarterly indicating how many shares you have in your chosen mutual fund companies. "And since you're part of the company, you have the privilege to attend shareholder's meeting regarding the performance of your investments. In mutual funds, you instantly become a shareholder or stockholder of a company." 
ADVERTISEMENT - CONTINUE READING BELOW
6. It is tax free
The best thing about investing in mutual funds is that you get the whole amount of money you earn, sans the tax. If you have P100,000 in mutual funds, you can withdraw it as whole as P100,000.
Take note, however, that since mutual funds deals with indirect investing, you have to pay your professional fund manager for his service. You'll also have other charges such as an entry fee, management fee, and exit fee. No worries, though, as some brokerage companies offers zero load fee (no charges).
This story originally appeared on FHM.com.ph.
*Minor edits have been made by FemaleNetwork.com editors.
Recommended Videos
Comments
Load More Stories