For a craft that reaches such a broad audience, voice acting is a field people haven't heard much of. 
Voice actors, after all, are far from the popular artistas who grace billboards and magazine covers. They are "invisible" actors, whose voices give life and emotion to TV commercials, radio and digital ads, cartoons, podcasts and audio books. Sounds easy-peasy? Not quite. It took years of experience for veteran voice actors like Lily Nichols, Jeremy Domingo and Robi Joseph to get to where they are now, proving that voice acting is a highly specialized skill set that takes more than raw talent. And if you work hard, it can be a lucrative job that you can do full-time.
CONTINUE READING BELOW
Recommended Videos
ADVERTISEMENT - CONTINUE READING BELOW
Lily Nichols, a 49-year old voice actress, says it starts with an intrinsic love for the spoken word. "It all boils down to my love of reading. I always have. And to get paid to do what I love, it's one of the best things in the world."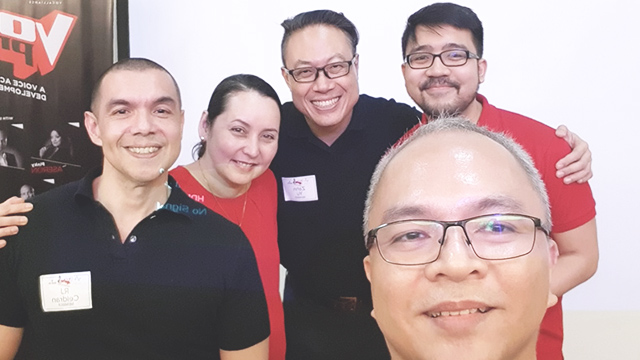 ADVERTISEMENT - CONTINUE READING BELOW
Lily began her career by accident. "I had applied to this new radio station in Dumaguete on a whim, because I liked the look of the new building that was being built to house it." She then moved to Manila and worked as a disc jockey for 99.5 RT and eventually, learned the ropes of voice acting. She found a mentor in voice over legend and producer Gerry Magnaye, who ran an audio studio, Ad Farm, at the time, and soon found herself auditioning and landing advertising voice over jobs.
Lily voices projects that range from commercials, documentaries, live voice-overs, on-hold messaging, audio books, video games, cartoons and anime, telenovelas and movies. She can earn as much as P30,000-100,000 per month, but there are lean months, so like any self-employed/freelance professional, one must know how to balance and budget.
"Never stop learning. Never stop practicing. Read. Read out loud. Listen to your voice, learn how to control it and make it do the things you want it to do," Lily advises.
ADVERTISEMENT - CONTINUE READING BELOW
Versatility: The secret to advancing your career
Besides never being complacent, voice actors need to have a strong command of the language, whether English or Filipino. Most of all, you've got to have the acting chops.
Voice actors Jeremy Domingo, 47, and Robert Joseph, 38, both came from theater backgrounds, which equipped them with the acting skills needed for the job. However, in theater, you use gestures and facial expressions to get the message across. In voice acting, especially for advertising, Robi says, "it is a discipline and an art form that requires you to be as interesting as possible on a very small canvas."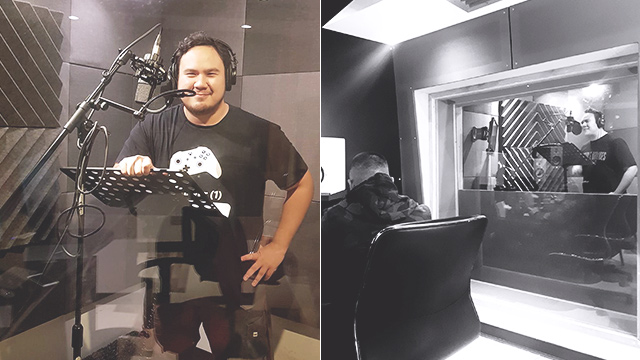 ADVERTISEMENT - CONTINUE READING BELOW
"It's all about creating nuanced characters," Jeremy, a theater actor/director/voice over announcer/dubber/teacher, adds, emphasizing the importance of being versatile. It's like being able to pull several tricks out of one's acting hat. The more you have, the more acting gigs you will get.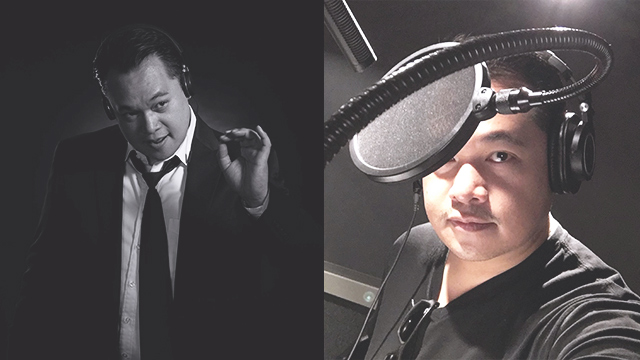 ADVERTISEMENT - CONTINUE READING BELOW
Jeremy, for example, can belt out an authoritative announcer voice that pharmaceutical and real estate companies favor one moment, then do a British accent or Arnold Schwarzenegger impression the next.
Jeremy continues to hone his craft by practicing every day. "When I hear voices that catch my attention, I mimic and practice until I nail it." It's the only way to get better.
Sense of community: Founding VocAlliance
Lastly, they stressed the importance of being part of a community. In 2016, Robi founded VocAlliance, a non-profit association created by voice talents for voice talents.
Robi admitted it was hard at first, because voice talents are used to being lone wolves. But at the time, the industry was growing and things were starting to get out of control.
"Standard rates weren't being honored, prices were diving, people weren't paying their taxes, talents weren't getting paid, the list goes on and on; problems that are endemic to many industries, no doubt."
ADVERTISEMENT - CONTINUE READING BELOW
Now 500-member-strong, VocAlliance is on a mission to educate members on best practices and standards, and advance the development of our industry by cultivating the spirit of professionalism. The group creates programs and activities that would help members network and get more jobs and essentially, share knowledge and resources with each other.
The voice acting community may seem cutthroat, but at the end of the day, helping more people become better at their jobs will make them more competitive on a global scale.
"When you give to the community, you get it back in droves," Robi enthuses.
For more information on voice acting, visit VocAlliance on Facebook.
Comments
Load More Stories