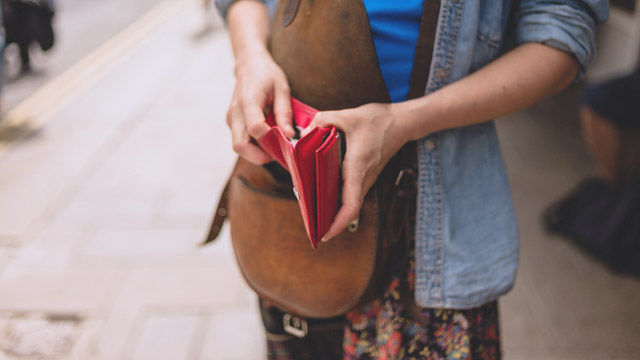 There's a difference between being smart with money and being overly thrifty. Saving up for a rainy day is great, but too much of a good thing can be bad; in fact, there's such a thing as "underspending" and it can be a sign of a mental money issue.
ADVERTISEMENT - CONTINUE READING BELOW
"Being careful about how much money you spend is sensible, but even being frugal can get out of hand," notes an article on USA Today. "Chronic 'underspending' goes beyond skipping unnecessary purchases, to neglecting one's needs because it's too painful to part with cash."
It's understandable to penny-pinch if you've been hit by a huge expense that you didn't expect; however, as with everything, the key is balance. You can compromise and be matipid without neglecting yourself as over-frugality can make you miss out on important things and experiences, such as:
Healthy meals
When you're being thrifty, one of the first things that get pushed down the financial priority list is what you eat. Well-planned and well-cooked meals are often set aside for something instant. Here's the thing: fast- and insta-food may be cheaper, but in the long run, the physical issues brought about by consuming them on a daily basis may actually cost you more than just adding a few pesos more for a healthy dish.
Much-needed medical appointments
You need to visit the dentist twice a year and an OB-gyne at least once. You should show up for appointments with general practitioners and specialists on a regular basis, too, especially as you age or if you have any special physical issues that need monitoring. Over-frugality will push you to say that these can always be set on a later date until you completely forget about them, which obviously isn't right—your health should always be one of your top concerns. Huwag tipirin ang sarili.
Good-quality necessities
Sure, you're buying that pair of faux leather shoes now because it won't make much of a dent on your wallet, but think about it—how long will it actually last you? A good three months, maybe? If it's something that you'll use on a daily basis, it would be better to invest in something high-quality. It's actually cheaper to buy something that's a bit expensive at the point of purchase but will last you a long time than to buy a cheap item of questionable make again and again.
ADVERTISEMENT - CONTINUE READING BELOW
Interesting experiences
You're jealous about your officemate flying out for the nth time this year, but every time you're urged to use up your vacation leaves, you refuse because you're worried that you'll finish them all and get your subsequent absences charged to your salary. Girl, live a little. Leaving your cubicle for a couple of days isn't a sign of katamaran. Allowing yourself a bit of a break can actually help rejuvenate you and make you more efficient when you get back to work, which is a win-win for you and your team.
Well-deserved rewards to yourself
It's okay to indulge in things that make you happy. You're hustling so hard that you sometimes forget to reward yourself, and that's something you really need to stop doing. Learn to enjoy the fruits of your efforts. Appreciation doesn't need to come in huge packages—maybe you can just treat yourself to a meal at your favorite restaurant or to an afternoon at a spa. Give yourself a pat on the back and remember to never feel guilty about a bit of self-care. If there's anyone who deserves it, it's you.
ADVERTISEMENT - CONTINUE READING BELOW
Load More Stories